289
The Pentax K-5 IIs DSLR camera tested on a microscope
The Pentax K-5 had already demonstrated good results when used on a microscope, and for this reason, we were very curious to see what has changed in the Pentax K-5 IIs. The Pentax K-5 IIs is almost identical to the Pentax K-5 II. The only difference is that the Pentax K-5 IIs does not have a low-pass filter.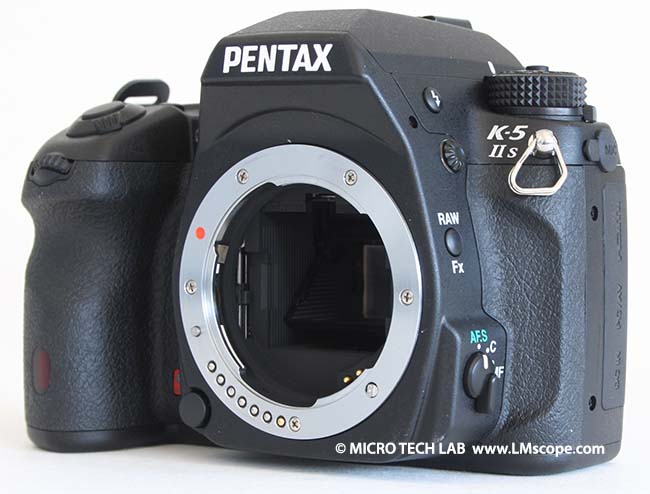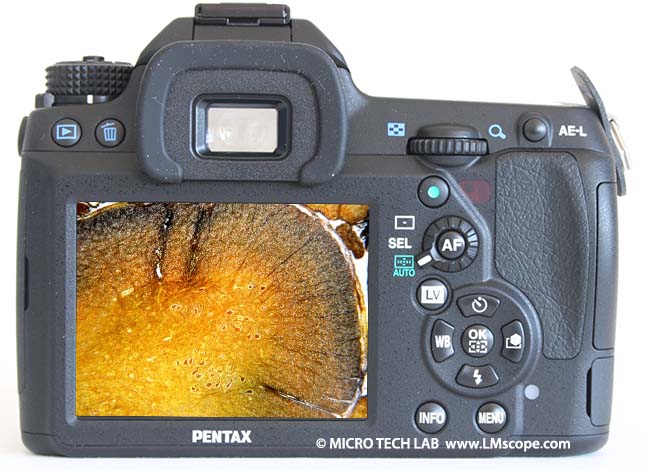 In terms of external appearance, the Pentax K-5 IIs does not differ from its predecessor, the Pentax K-5. The camera body is easy to hold, although at 760 grams (housing only) it is certainly among the heavyweights. The housing, which is made from a mixture of metal and plastic, is robust and has a weather sealed body, making it an ideal companion for outdoor use. The rear of the camera has a very clear layout as there are only a few operating controls. The camera has an APS-C sensor with 16 megapixels.
The display is three inches in size and has a very good resolution. It also features a thin anti-glare coating and is scratch-resistant. Unfortunately, it does not have a pivot function. A vari-angle display is a big plus for use in microscopy. With the Pentax K-5 IIs, you must either manage with a display mirror or control the camera remotely from your PC.
Our first impression is quite positive. We really like the optical appearance and the fact that the camera provides all auto functions (auto exposure, in particular, is a very handy feature for microscopy), even without CPU lenses. This feature does not come standard with all cameras, as i.e. with the slightly lower-priced Nikon DSLRs models .
For our test series, we mounted the Pentax K-5 IIs to a Leica M205-C microscope. Attaching the camera to the microscope is a simple task, using an LM digital DSLRPTCW_Pro wide-field adapter, a TUST37C and a Leica C1XTH (see image on the left). It makes more sense to use the standard LM digital adapter (DSLRPC) with older microscopes and microscopes that are not equipped with corrected lenses (image on the right).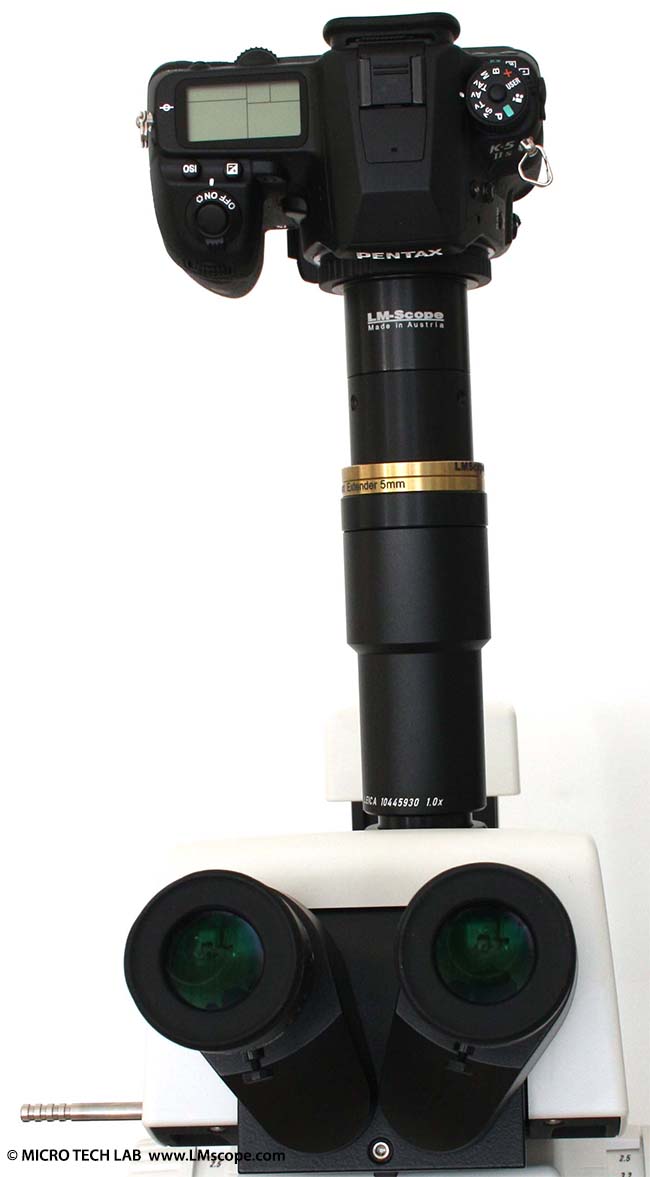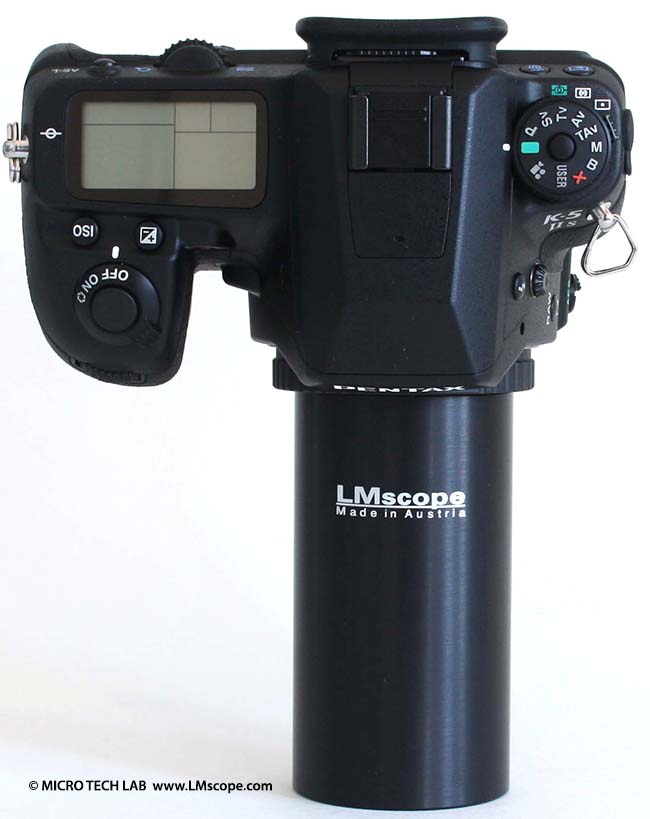 The image can be focussed on the camera's display or an external HD monitor (HDMI interface), using the magnifying function in Live View mode which offers magnifications between 2x and 10x! Using the magnifying function is somewhat inconvenient as there isn't even an extra button for it, as featured on comparable Canon or Nikon models. You can change the magnification settings by pressing the INFO button several times. Another very annoying characteristic is that the Live View function only works for a short interval of five minutes. After that, it shuts off automatically and must be restarted. This is particularly frustrating when giving lectures or presentations.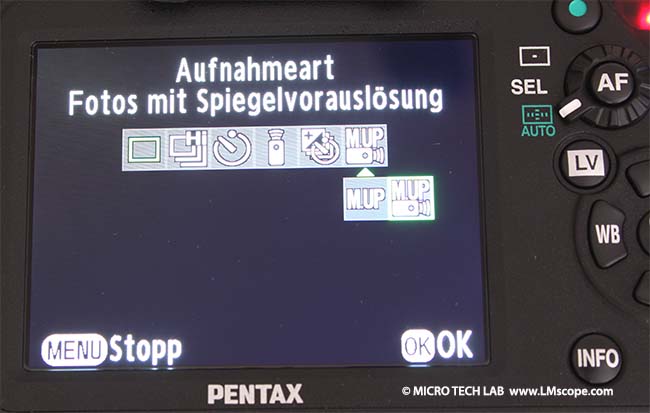 This model, like the Pentax K-5 before it, has a very quiet shutter release. Nevertheless, when using cameras for microscopy, you should not use a manual shutter release so that vibrations are kept to an absolute minimum.
The image capturing mode can be selected in the menu. The user can choose from a number of settings: remote control release or delayed release (self-timer) to ensure minimum vibration while using Live View. The mirror remains in the up position and the exposure is controlled by the shutter. For this reason, camera shake is kept to a minimum (as is the case with almost every camera in this price range) and a good image quality can be obtained.
The shake reduction (SR) function, an opto-magnetic 3D image stabilisation system, also deserves a positive mention. This system uses magnetic force to move the image sensor at high speeds, thus compensating for camera movements.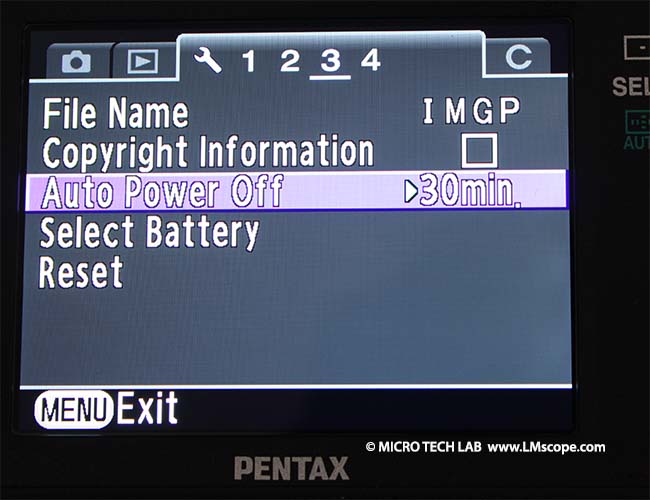 You can also change the amount of time before auto shut-off. The camera remains in continuous operation for a maximum of 30 minutes. Although this is practical if you want to save battery power, the camera is not suitable for long-term shooting or photo traps (automatic shutter release triggered by a light barrier).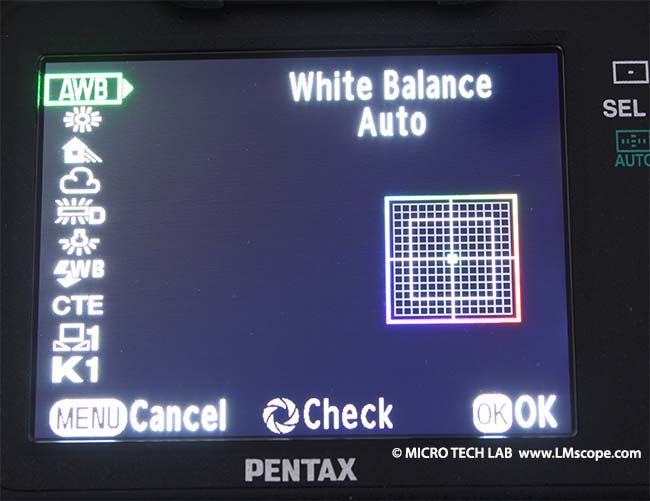 The Pentax K-5 IIs has an ISO sensitivity range from 80 to 51,200, although ISO expansion must be enabled for values above 12,800. The colour depth is 42 bits for RAW file formats or 24 bits for JPEG file formats. These figures are identical to its predecessor (Pentax K-5). The white balance and the colour temperature can also be easily controlled via the menu.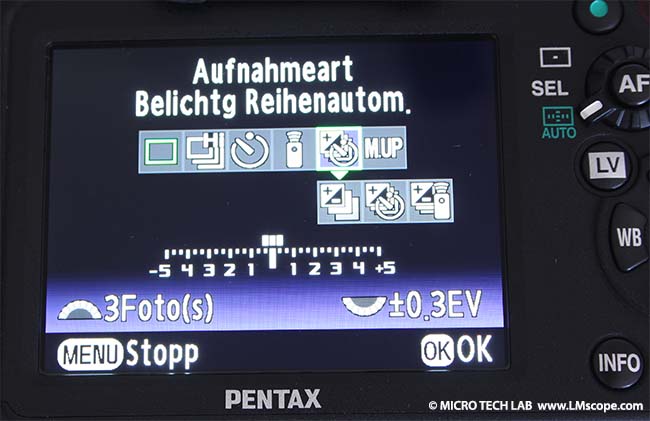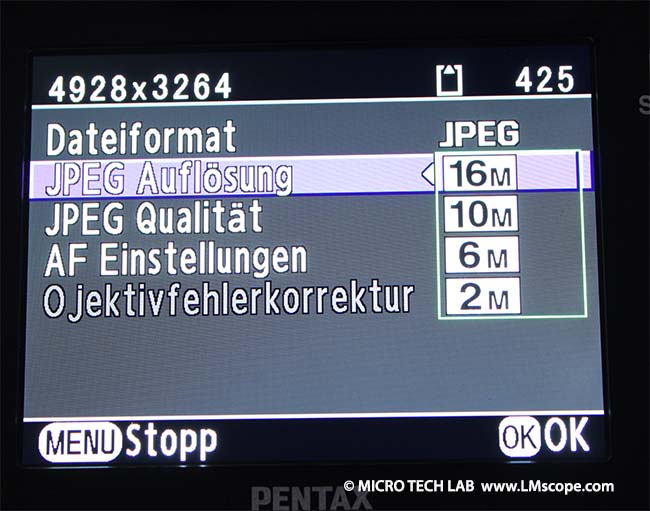 It goes without saying that you can also record videos in full HD format with the Pentax K-5 IIs. The camera outputs up to 25 frames per second. The Pentax K-5 IIs creates a maximum of 30 continuous shots in JPEG 16M resolution at an image range of 7 frames per second.
Unfortunately, Pentax still does not provide its own software for controlling the camera remotely from the PC. However, you can download free software from the Internet for this purpose (PK_Tether). We have tested this version (PK_Tether.0.7.0.zip) with the Pentax K-5 IIs on a test computer that operates on Windows 7. With this software, the camera's shutter can be controlled remotely via the PC and the image is transferred to the PC immediately. However, we had difficulty releasing the camera shutter in Live View mode. The menu (on the camera's display) started to flash frantically and ultimately the camera crashed. We took the batteries out for a short while to get it running again. This happened several times in a row. For our area of application, however, the use of the magnifying function in Live View mode is particularly important in order to focus the microscope. Unfortunately, this means that a Live View transmission of the image via USB is not possible with this software. However, since the software is constantly under review, we hope that this will be possible in a later version. As it stands, it cannot keep pace with the software released by Nikon or Canon.
"Periodic shooting" is another very exciting function. In this mode, the camera takes pictures at a set interval during a set time.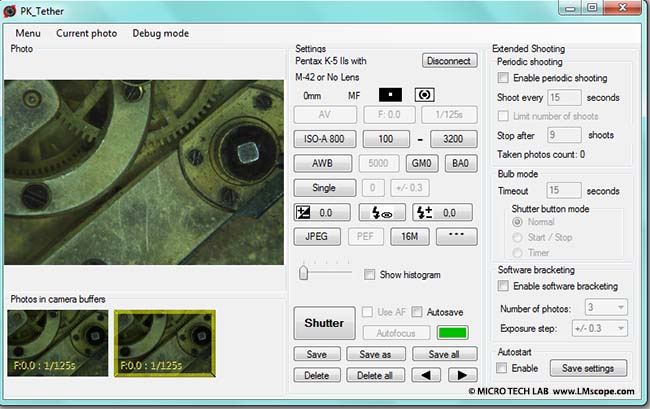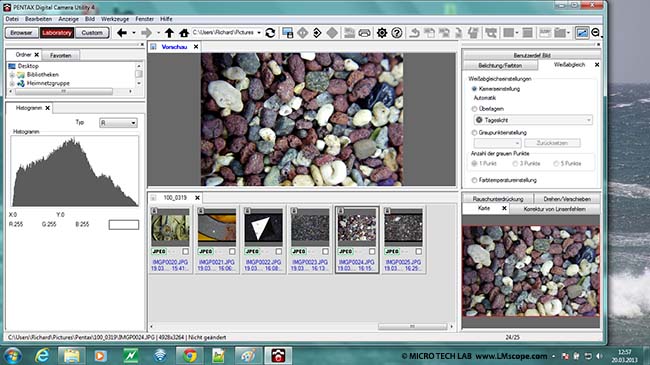 Conclusion: The Pentax K-5 IIs is a very good camera that impresses with its image quality. Although it delivers excellent results, it is relatively complex to operate and therefore better suited for ambitious photographers. Unfortunately, it has two significant disadvantages when it comes to use in microscopy: First, the Live View mode can only be operated for a maximum of five minutes, and second, no reliable remote control software is available for this model as of yet. Although the PK_Tether software – available as a free download online – is being constantly upgraded and improved, it still remains a private initiative and therefore cannot grow to the extent or at the speed of applications released by Canon or Nikon.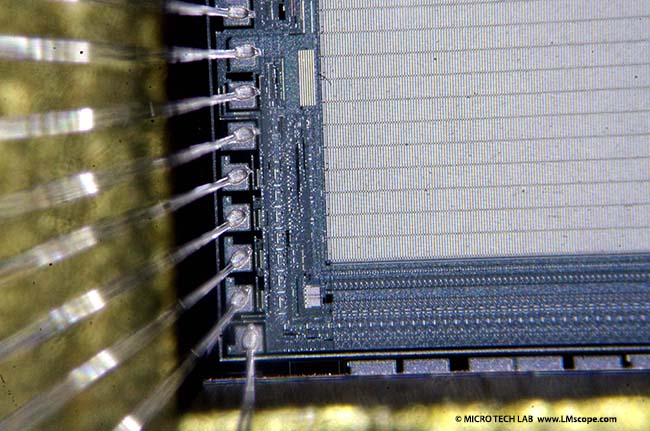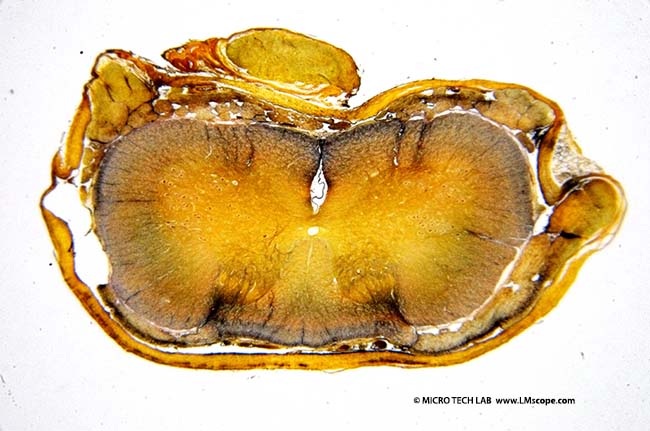 New LM Digital Adapter for:
Pentax K-1 Mark II / Pentax KP / Pentax K-5 / Pentax K-3 II / Pentax K-500 / Pentax K-S2 / Pentax K-r / Pentax K-5 II / Pentax K-5 IIs / Pentax K-3 / Pentax K-50 / Pentax K-S1 / Pentax K-x / Pentax K-70 / Pentax K-7 / Pentax RS1000 / Pentax RZ10 / Pentax RS1500 / Pentax S1 / Pentax A40 / Pentax S12 /