526
2D measuring with Canon EOS cameras (DSLR and DSLM) in microscopy: Using the overlay mode of the Canon Utility software for length measurement
With Canon's EOS Utility software, almost every Canon camera can be comfortably controlled remotely from the computer. Basic functions include Live View shooting, zoom view, interval timer, image rotation, exposure time selection, ISO settings and white balancing. The fact that the software is included in the price of Canon cameras and does not need to be purchased separately is also a plus point.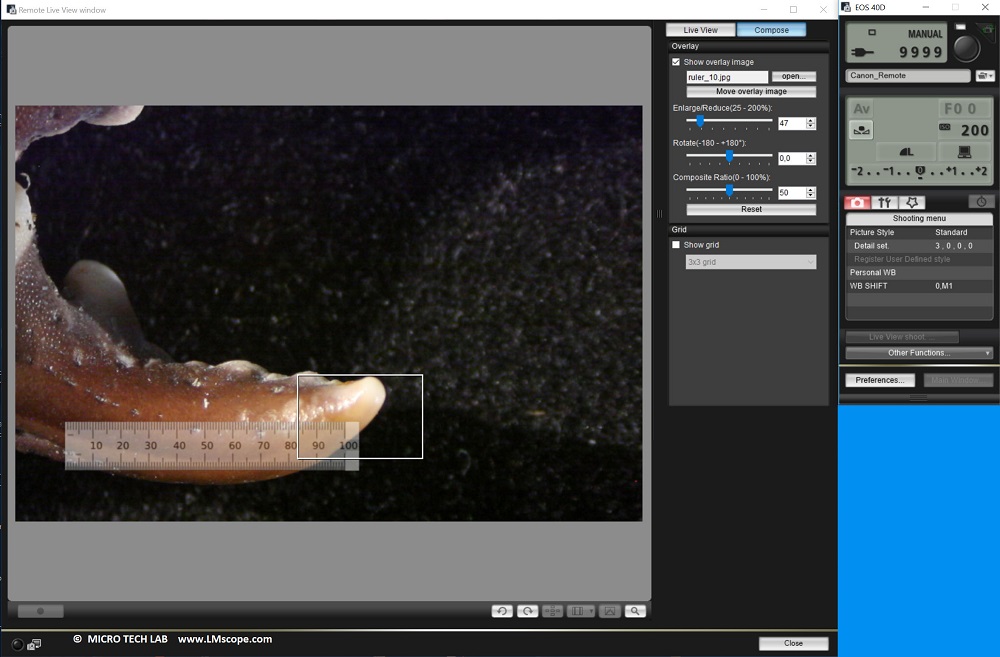 In "overlay mode" you can put images of your choice on top of the Live View image. You can use this function to place an angle scale or a ruler in the Live View image and measure it.
The website "openclipart.org" contains an archive of photos and illustrations that can be used for free. We searched this website for a ruler and soon found what we were looking for.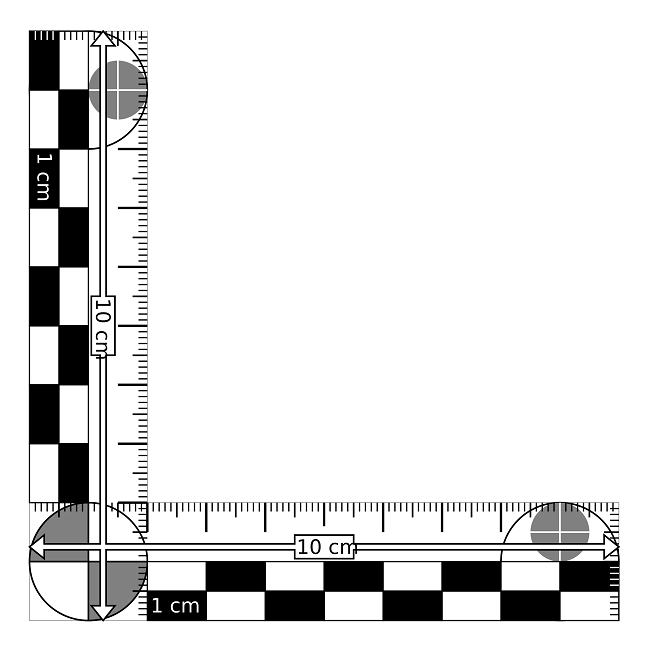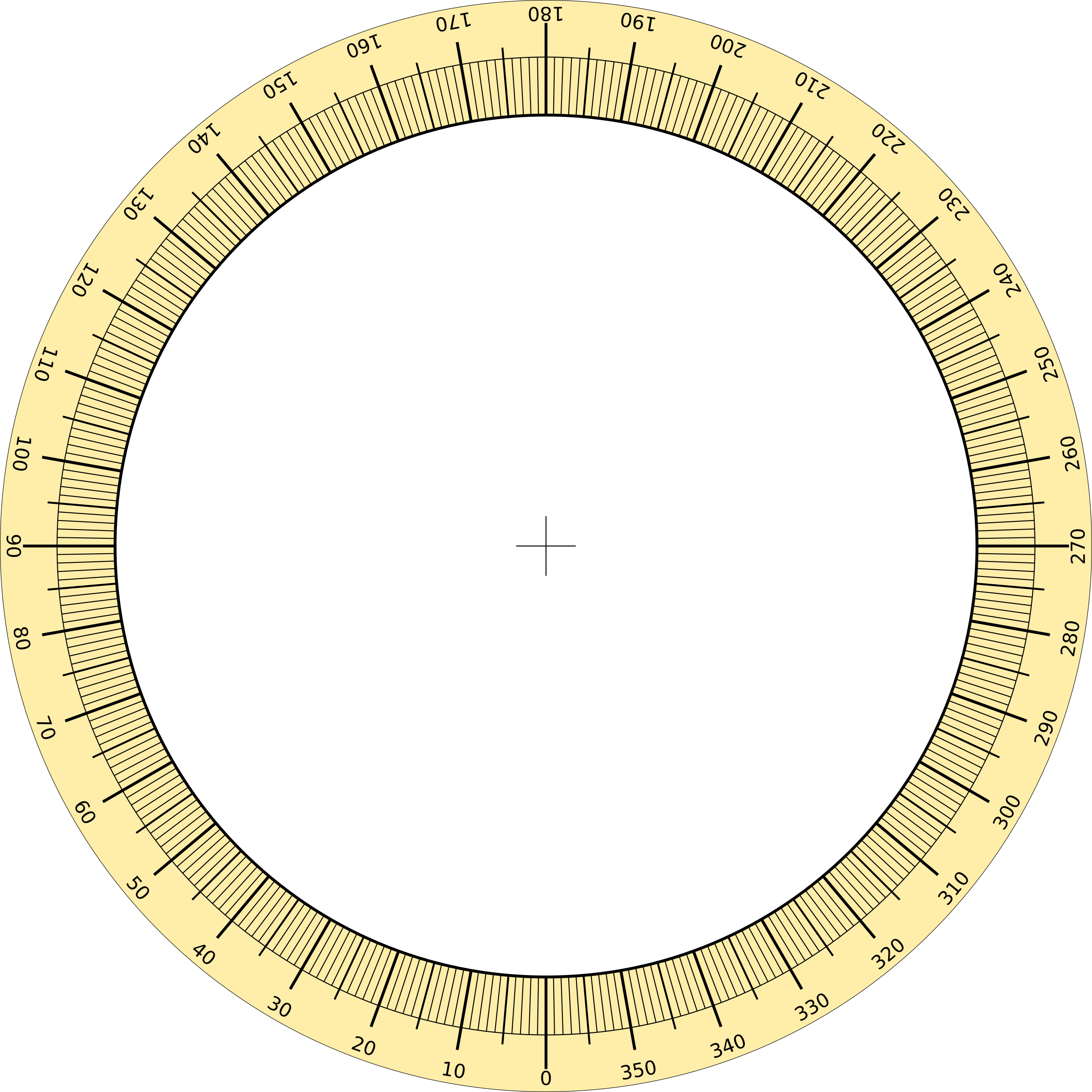 The ruler displayed in the Live View image can be rotated and resized as required, which enables calibration for accurate and precise length measurement.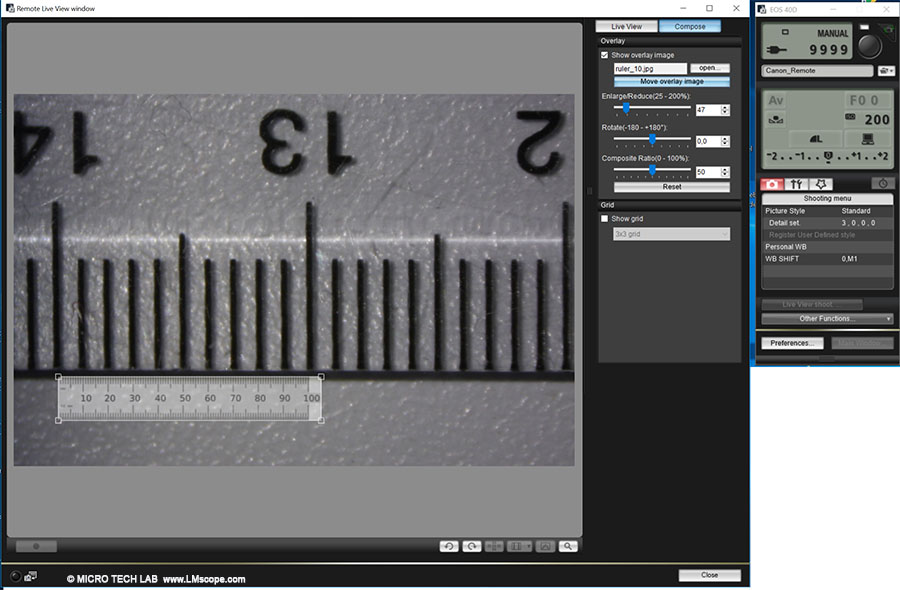 With the scale overlaid over the image, the actual physical length – for example in millimetres – can be read off the screen and documented. It is also possible to simultaneously display ruler and gridlines: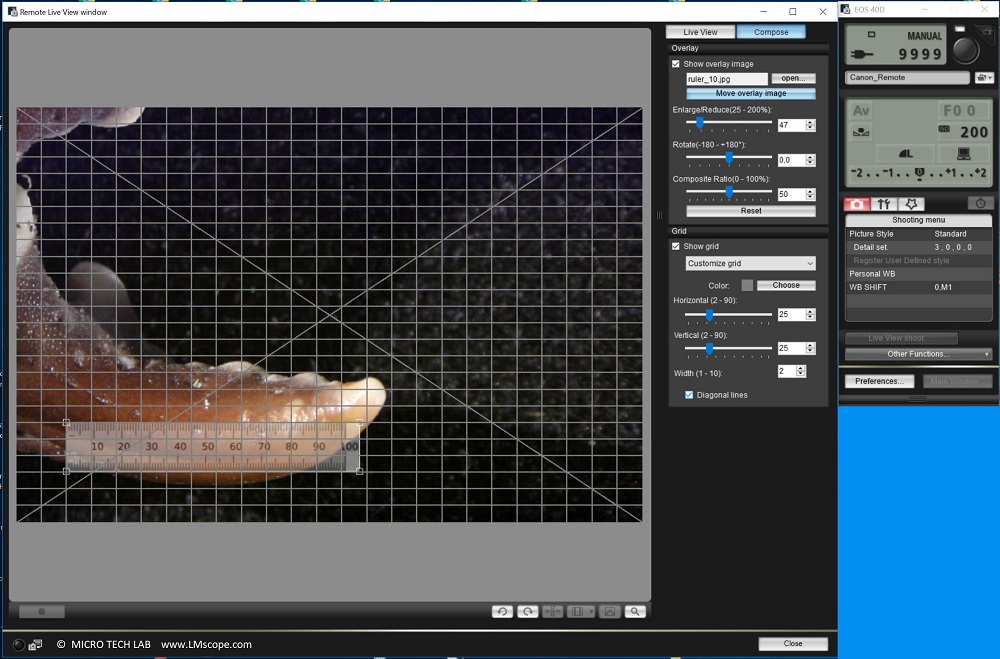 If you would like to save the Live View image along with the ruler for documentation purposes, we recommend the "Captura" open source software. You just need to hit "Print Screen", and the Live View image, with the ruler included, will be saved to a previously selected folder. If you then also press the normal shutter button in Canon Utility, the Live View image, without ruler, will be saved to the folder designated for that purpose. This is a smart way to save both the original image in high resolution and the measured image as separate files.
We offer high-quality adapter solutions that can connect Canon DSLR and system cameras to many different microscopes and macroscopes. The cameras can either be connected via a dedicated phototube to one of the microscope's eyepieces.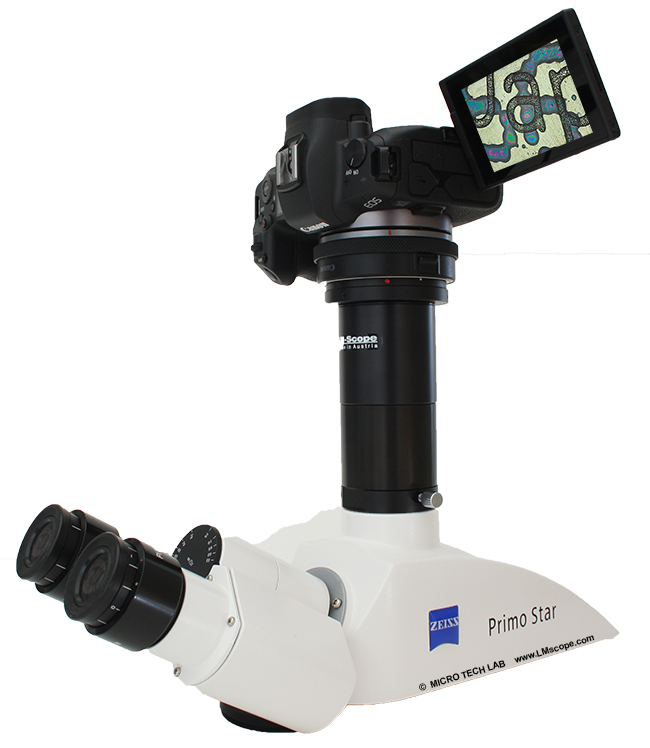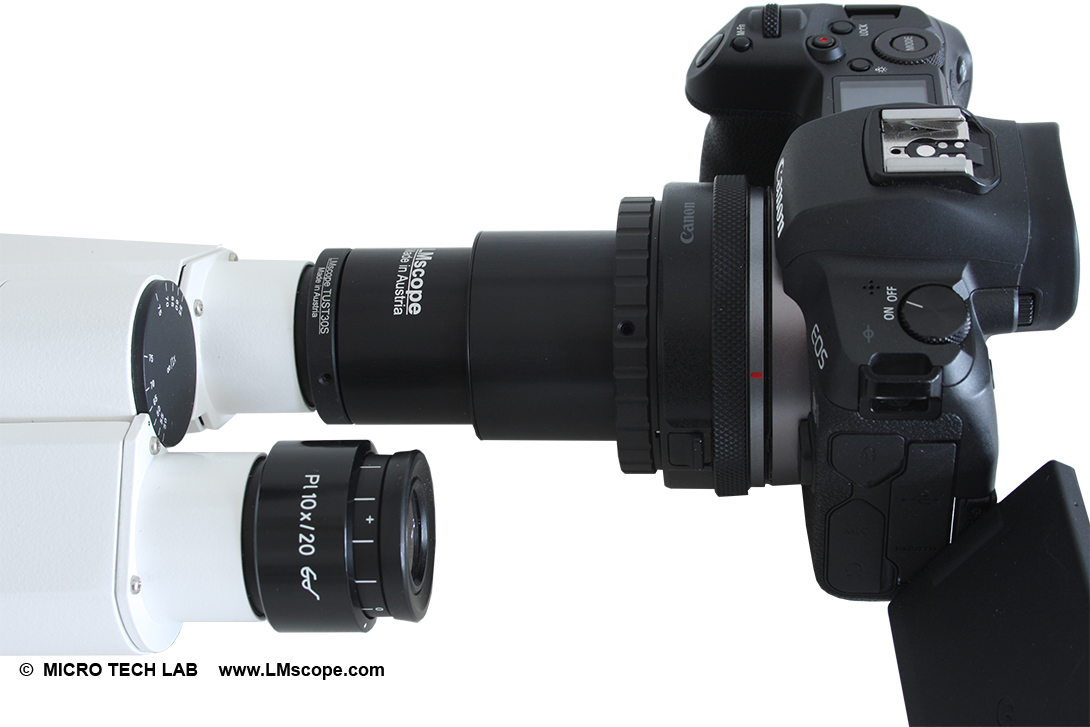 We will be happy to provide advice on any further questions regarding adapter solutions and choosing the camera that is right for you: Contact
03.05.2019
New LM Digital Adapter for:
Canon EOS R3 / Canon EOS R6 Mark II / Canon EOS R8 / Canon EOS R5 / Canon EOS R6 / Canon EOS R / Canon EOS Ra (Astro) / Canon EOS RP / Canon EOS R7 / Canon EOS R10 / Canon EOS 1D X Mark III / Canon EOS 1D X Mark II / Canon EOS R100 / Canon EOS 1D X / Canon EOS 90D / Canon EOS 5D Mark IV / Canon EOS 6D Mark II / Canon EOS M6 Mark II / Canon EOS 250D / Canon EOS 850D / Rebel T8i / Canon EOS 6D / Canon EOS M200 / Canon EOS 5DS R ( without low-pass filter) / Canon EOS 80D / Canon EOS M50 Mark II / Canon EOS 5DS / Canon EOS M50 / Canon EOS 70D / Canon EOS 200D / Canon EOS 800D / Rebel T7i / Canon EOS 77D / Canon EOS 5D Mark III / Canon EOS 60D / Canon EOS 750D / Rebel T6i / Canon EOS 760D / Rebel T6s / Canon EOS 5D Mark II / Canon EOS 1D Mark IV / Canon EOS 7D Mark II / Canon EOS 600D / Rebel T3i / Canon EOS 650D / Rebel T4i / Canon EOS 700D / Rebel T5i /