447
LM microscope adapters: Canon's new midrange DSLR camera, the EOS 80D, is a perfect fit for microscopes!

The new APS-C sensor Canon added to its EOS 80D sports a respectable 24 megapixels and uses the manufacturer's CMOS Dual Pixel technology. Light sensitivity, as expressed by the ISO number, ranges from 100 to 16,000, and can be expanded to 25,000 in manual mode. This capability alone makes the camera an optimal fit for low-light microscopy applications, such as fluorescence microscopy. An especially important feature for our purposes is that the shutter can be released without a lens attached, because only the camera body is needed for photomicrography applications. In our tests, we connected the camera body to one of our LM digital adapters using a C-mount connection.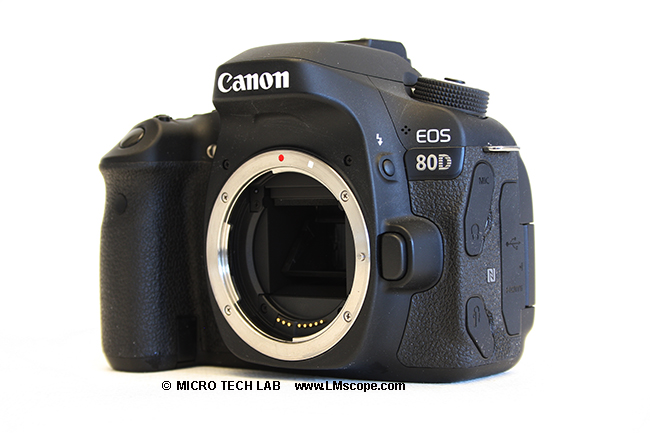 At an introductory price of around EUR 820, the EOS 80D is perfect for amateur and professional photographers alike. The camera body is sealed against dust and water. During testing, we noticed immediately that the camera's standard operating procedures are unchanged: using it is still relatively simple, which means that even non-experts can capture quality images without a steep learning curve.
The large 7.7 cm (3'') tilting and rotating touchscreen display, which offers a resolution of 1.04 million dots, is another of the camera's much-appreciated features.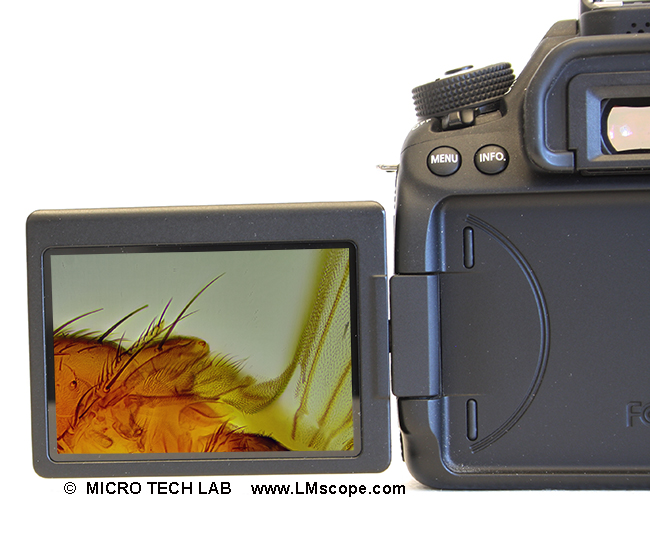 From a video perspective, the EOS 80D also includes an HDMI port to export the Live View feed to an external monitor or projector. Additionally, the free version of Canon's EOS Utility software that accompanies the camera allows users to control all camera functions remotely from a PC/Mac.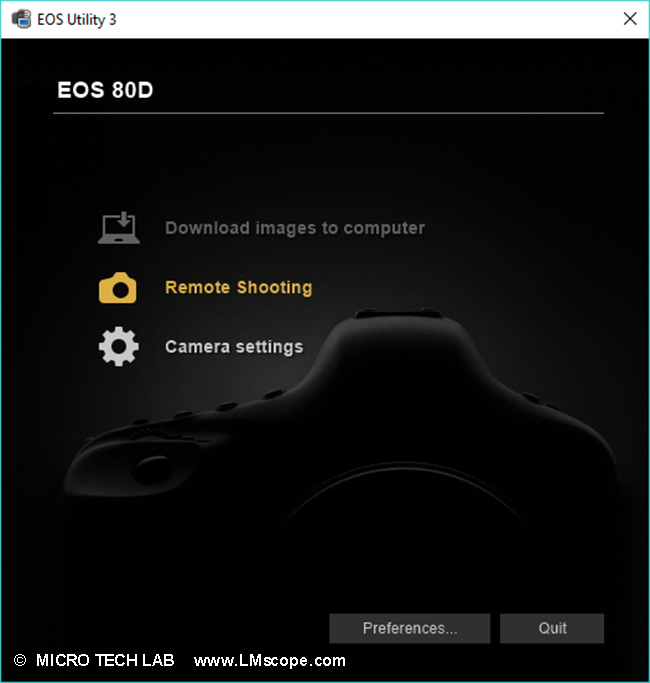 Notably, the camera also features a built-in Wi-Fi module which enables the EOS 80D to connect to smart devices using the Canon Camera Connect app. Since the app connects to the camera wirelessly, users can transfer images and video recordings for live display on a smartphone or tablet. This new development is certainly a big plus when giving presentations.
1.) Select a network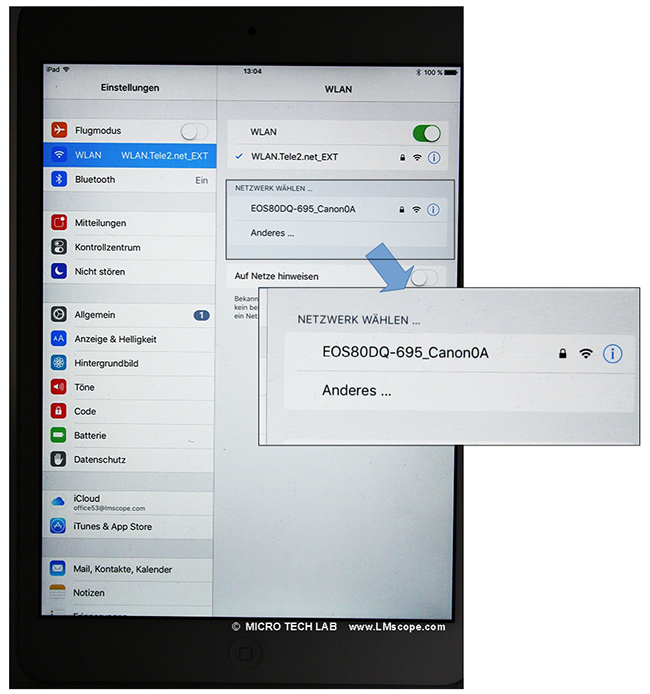 2.) Connect the camera to your iPad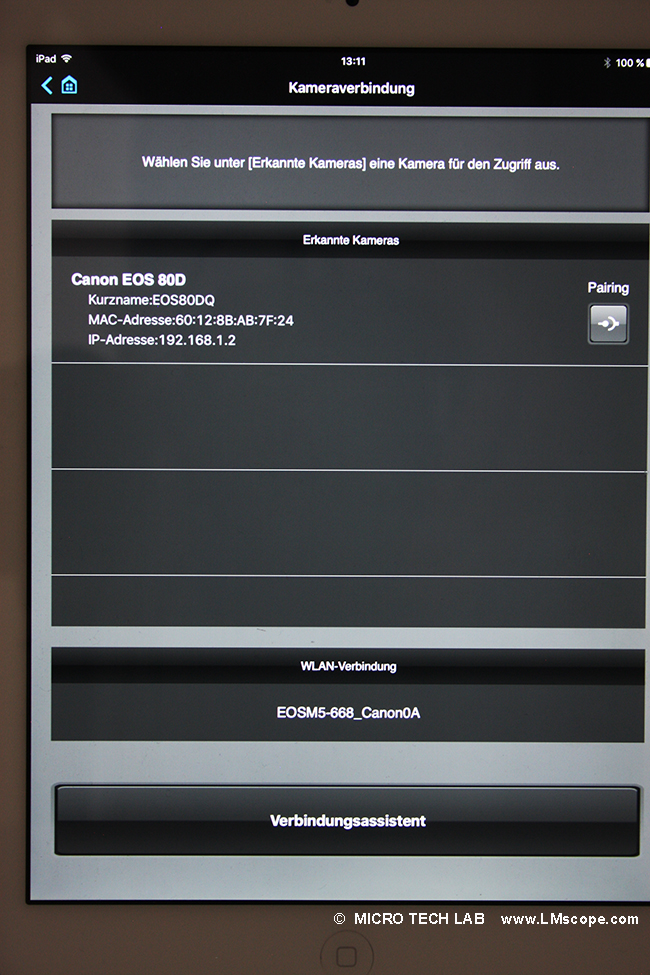 3.) You can now adjust your camera settings remotely and share pictures wirelessly.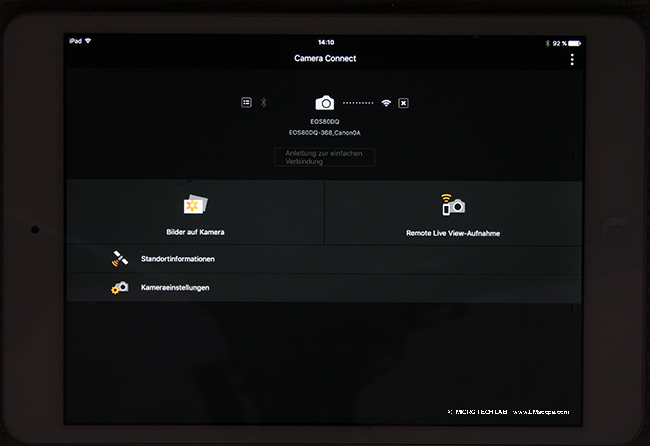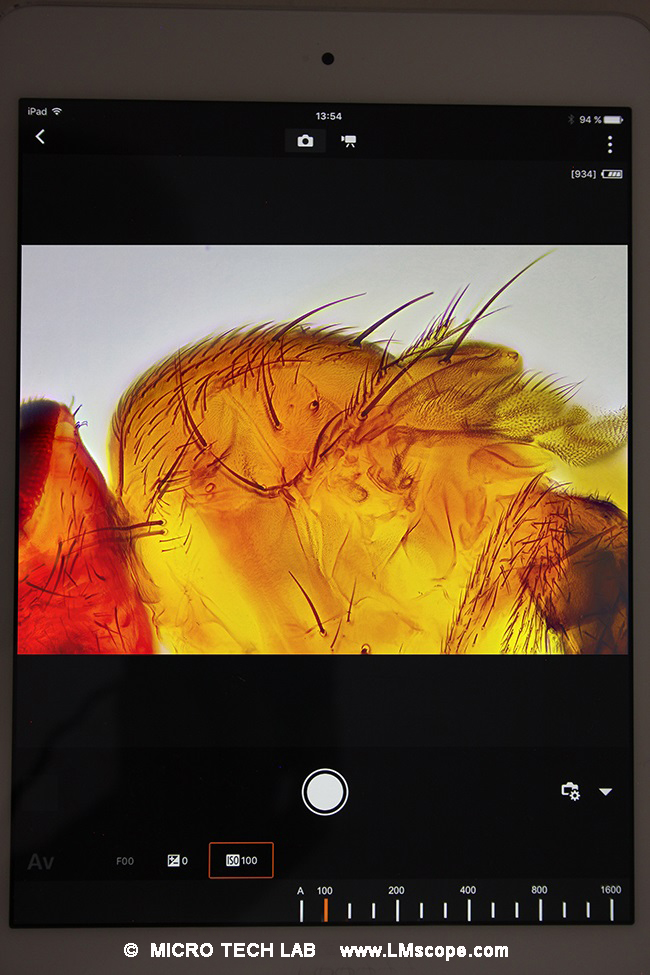 The EOS 80D records video in full HD resolution at rates of up to 60 frames per second and in MP4 format. The frame rate for continuous shooting is seven frames per second.
The signal-to-noise ratio is also very good. Our temperature test showed that after 30 minutes of Live View operation, the sensor temperature of the EOS 80D was just 33 degrees, which compares very favourably to the performance of Canon's top-of-the-line EOS 5D Mark IV.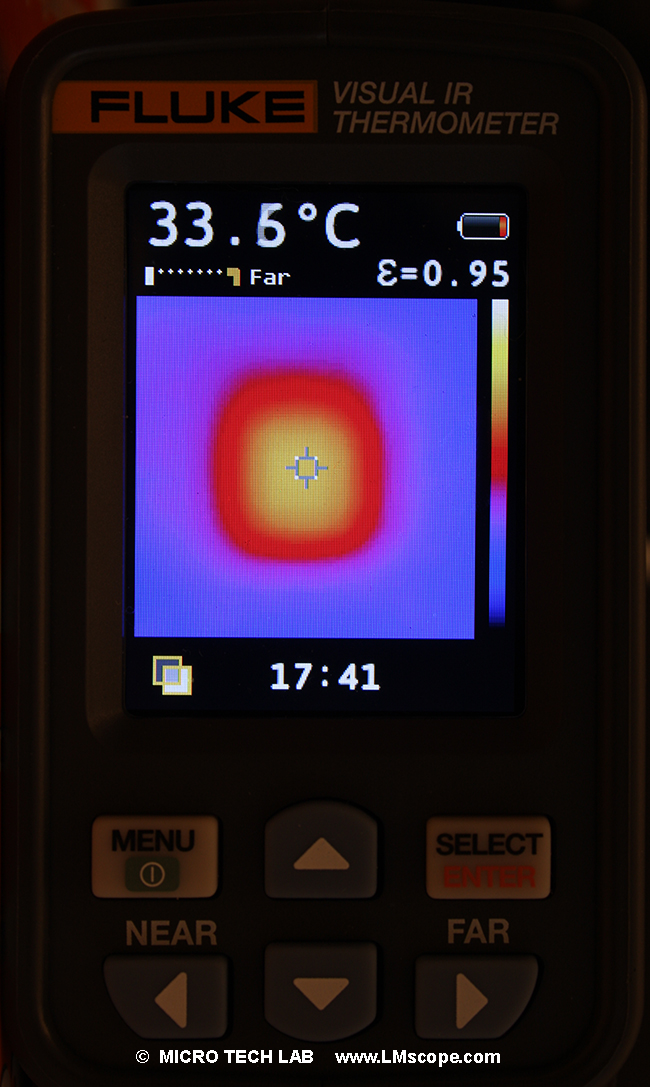 And like its "big sister" (the 5D Mark IV), Canon's EOS 80D features the Silent LV Shoot mode.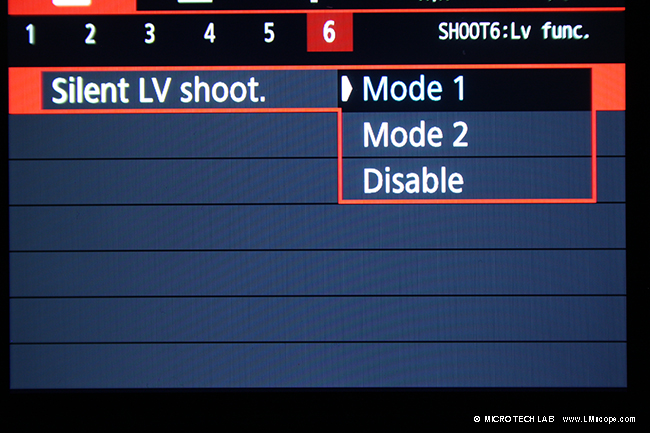 A common concern among photomicrographers is the possibility that the mirror could affect image quality negatively. However, since the Live View mode is typically used to capture images, the mirror is always folded up, which prevents shaking or vibration and thus does not degrade image quality. Users who choose not to work in the Live View mode can utilise the camera's mirror lockup feature.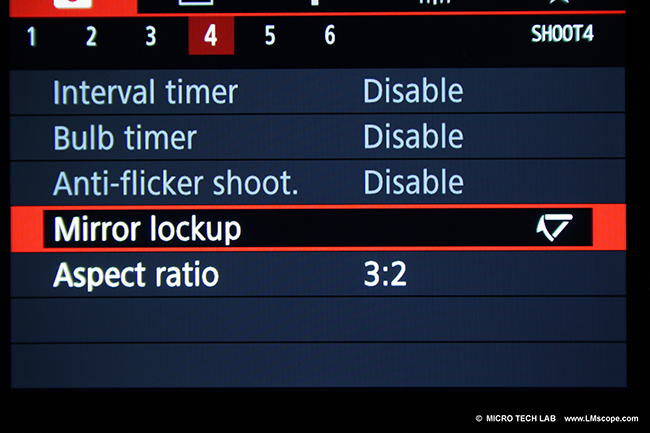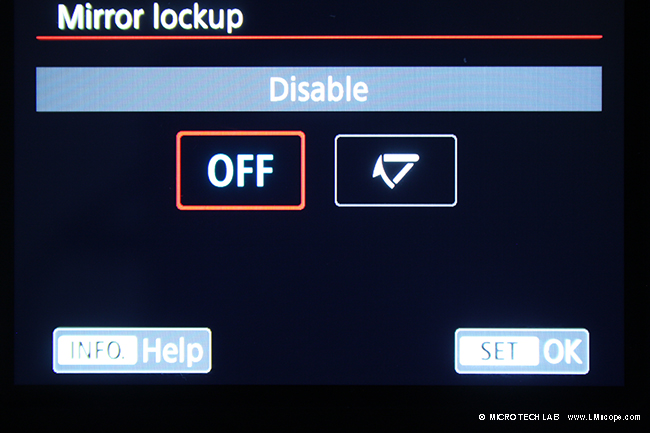 The EOS 80D's HDR mode is another exceptional feature, which merges multiple exposures into a single HDR image. This is a particular benefit when dealing with heterogeneous microscope specimens of dissimilar thickness, such as insects (thicker bodies, very thin wings).
Use of the EOS Utility software: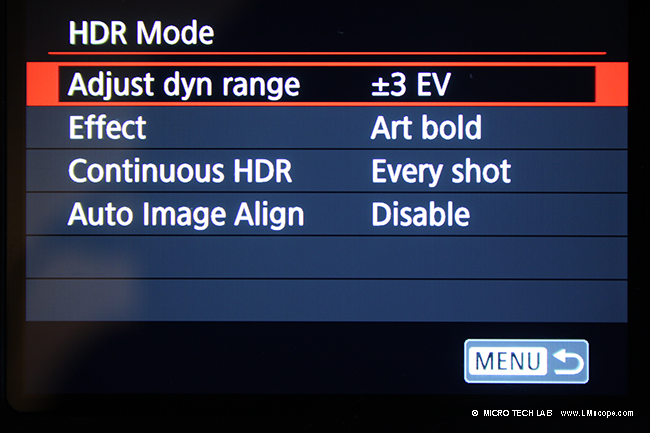 White balance is easy to adjust using the eyedropper symbol in the Canon EOS Utility software. Just click on the white background to set a white balance.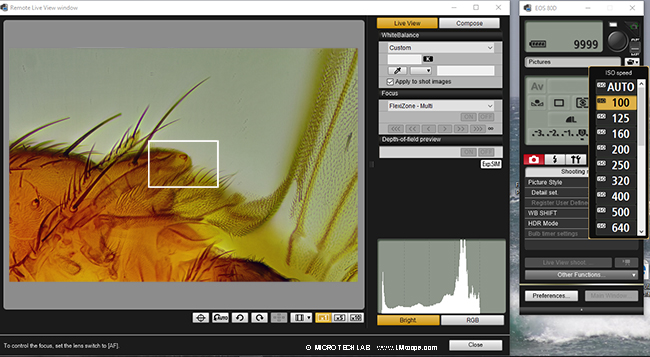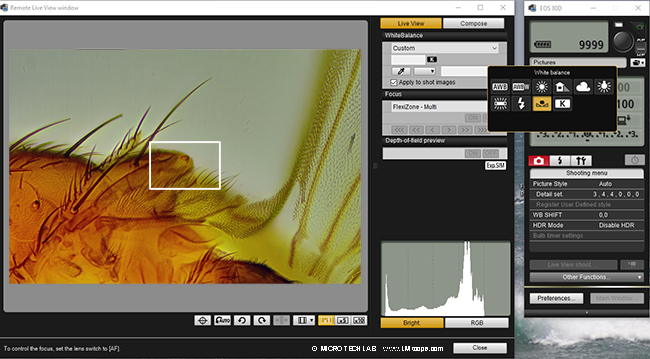 Switching to Live View mode and using the Magnify button (which toggles between 1x, 5x and 10x) makes it easy to home in on the precise focus.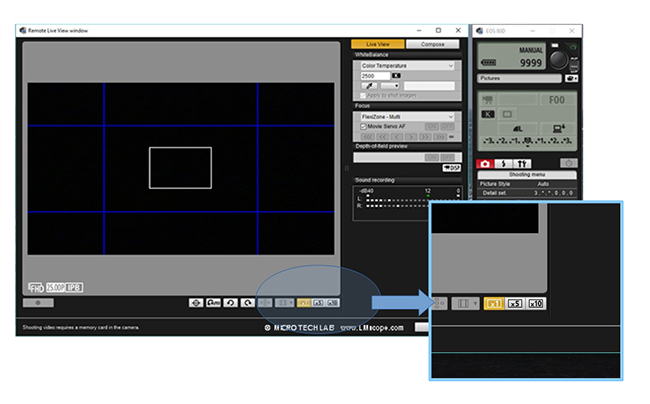 Especially important for professionals giving presentations and/or engaging in discussions that include the use of Live View images is that the power saving mode on the Canon EOS 80D can be disabled completely. This means no more worries about the camera automatically shutting down in mid-presentation.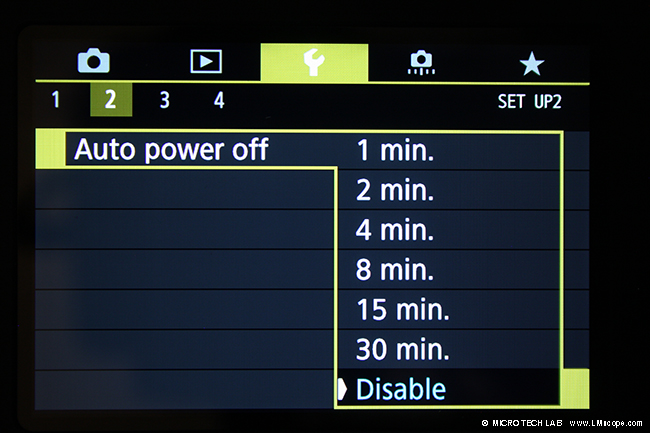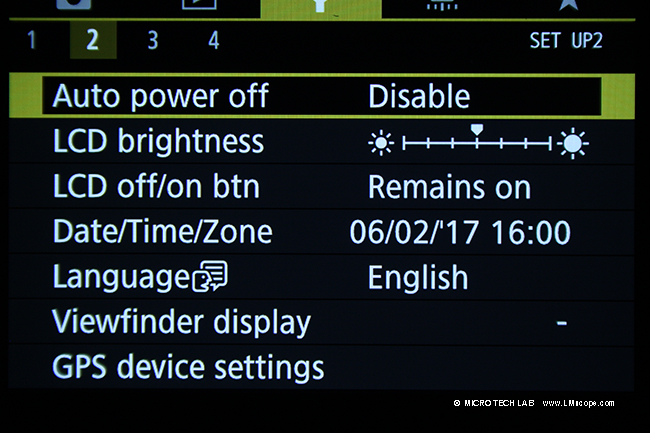 The image below shows the camera connected to the microscope using a C-mount adapter solution for a C-mount camera port with a 1x optical factor. Notably, this type of connection does not have a reduction lens.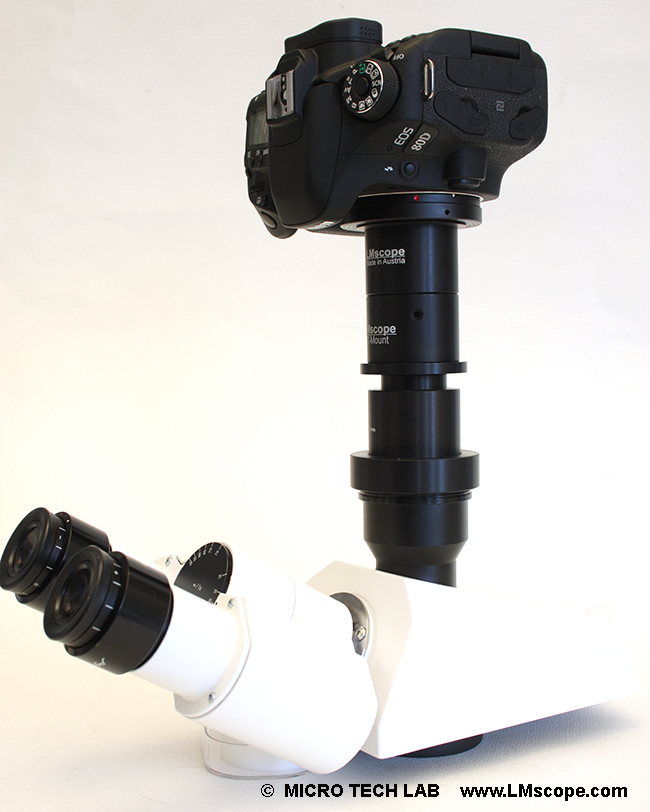 For microscopes not equipped with a photo tube, our adapter can also be used to connect the camera to the eyepiece tube – and the optical quality of the images is as good as that achieved using the photo tube solution. By adding just a few accessories, this solution can also be used on the C-mount connection.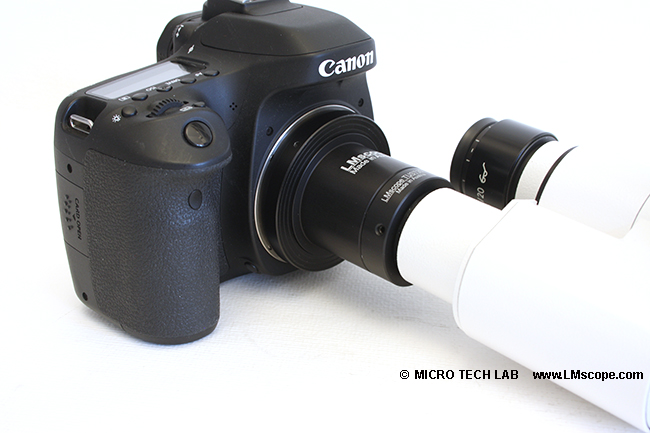 In summary, the Canon EOS 80D provides:
A respectable 24 MP sensor with CMOS Dual Pixel technology

​

A tilting and rotating touchscreen LCD display

​

Good ISO sensitivity expandable to 25,600

Full HD video recording

​

Live View capability with remote control via PC/Mac

Smartphone/tablet app for remote control/playback of the Live View image

​

HDR mode

​

Magnification function
Conclusion: The Canon EOS 80D is a great, uncomplicated camera with an excellent price/performance ratio. It is packed with professional-grade features and is equipped with a sensor that is only slightly smaller than that of its big sister, the EOS 5D Mark IV. Overall, the EOS 80D is a very good choice for microscopy and macroscopy applications. Particularly worth mentioning is the camera's versatile and very beneficial swivel screen, especially when the EOS 80D is not tethered to a computer or tablet.
New LM Digital Adapter for:
Canon EOS R3 / Canon EOS R6 Mark II / Canon EOS R8 / Canon EOS R5 / Canon EOS R6 / Canon EOS R / Canon EOS Ra (Astro) / Canon EOS RP / Canon EOS R7 / Canon EOS R10 / Canon EOS 1D X Mark III / Canon EOS 1D X Mark II / Canon EOS R100 / Canon EOS 1D X / Canon EOS 90D / Canon EOS 5D Mark IV / Canon EOS 6D Mark II / Canon EOS M6 Mark II / Canon EOS 250D / Canon EOS 850D / Rebel T8i / Canon EOS 6D / Canon EOS M200 / Canon EOS 5DS R ( without low-pass filter) / Canon EOS 80D / Canon EOS M50 Mark II / Canon EOS 5DS / Canon EOS M50 / Canon EOS 70D / Canon EOS 200D / Canon EOS 800D / Rebel T7i / Canon EOS 77D /