527
The Canon EOS RP mirrorless system camera on a microscope – a lower-priced alternative to conventional full-frame DSLRs
The EOS RP is the lower-priced sister model to the EOS R, Canon's top-end DSLR, and carries a competitive price tag of around € 1,500. Even though it's surprisingly easy on the wallet, the EOS RP has a lot to offer, such as a large full-frame CMOS sensor, a vari-angle LCD screen, Wi-Fi connectivity and 4K video. The compact, solid quality camera is also a good choice for microscopy applications and can be attached to a microscope in a few simple, easy steps with our LM digital adapters. We offer adapter solutions for almost every microscope. The camera can either be attached to the phototube with a C-mount port or to the eyepiece tube of the microscope. With Canon's EOS Utility, a comprehensive and well-structured camera support software, the camera can be comfortably controlled from the computer in Live View.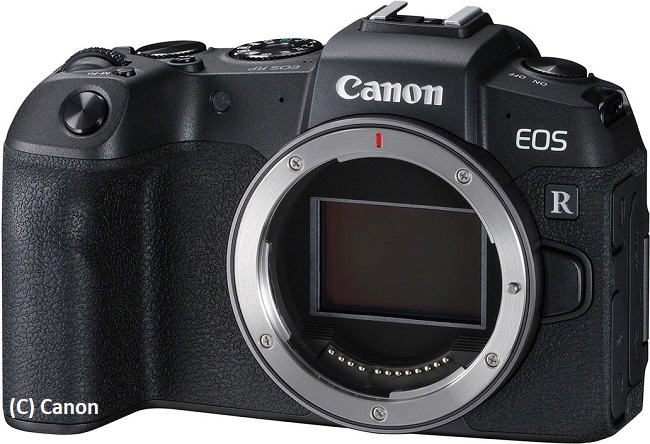 Key features of the EOS RP:
Mirrorless full-frame system featuring a 26 MP CMOS sensor with Dual Pixel technology

Fully articulating 7.5 cm LCD screen

4K video recording and HDR video mode (crop factor 1.5)
Live video footage over HDMI, 4K video output (UHD, 16:9) at 25 fps (crop factor 1.5)
Full HD video recording and Full HD video output without crop

In-body charging via USB-C

Burst rate of 5 fps
Like its "big sister", the EOS R, the EOS RP also has a vari-angle LCD touchscreen with 1,040,000 dots resolution. This is a particular advantage in situations where the camera is mounted to the microscope or cannot be controlled remotely from a computer. The camera screen is clearly visible from a seated position, and the focus can be adjusted to achieve optimal image sharpness. However, the preferred option would be to control the camera remotely, either from a PC/Mac using the EOS Utility software, or from a smartphone or tablet via Wi-Fi. Controlling the camera remotely in Live View not only improves workflow efficiency and image quality, but also has the added benefit of storing the captured images directly on the computer's hard drive.
The lower 26 MP pixel count of the EOS RP compared to that of its "big sister", the EOS R (36 MP) is not really relevant when the camera is used on a microscope, because the resolution capacity is generally limited by the objective of the microscope. For special applications, i.e. magnifications from 1x to about 30x, or with macro lenses, where the goal is to get as much resolution as possible, cameras with a higher sensor resolution are the better choice.
Live image output to a large, high-resolution external monitor is possible via the HDMI port, which is an important feature for medical practices, teaching and presentations. The EOS RP has a highly sensitive CMOS sensor with ISO sensitivity of up to ISO 102,400. A new feature is continuous shooting at a speed of 5 fps in silent mode (i.e. electronic shutter only) for completely silent operation. Movies can be recorded in 4K at up to 25 fps and in Full HD at up to 60 fps. The camera also offers time-lapse movie in 4K.
The only shortcoming is that when recording in 4K, the sensor is cropped and users cannot benefit from the full image sensor but only from a cropped central area. This means that you don't get a full-frame readout (where the whole sensor area is read). We specifically noticed that when shooting video, the central area of the frame is always used.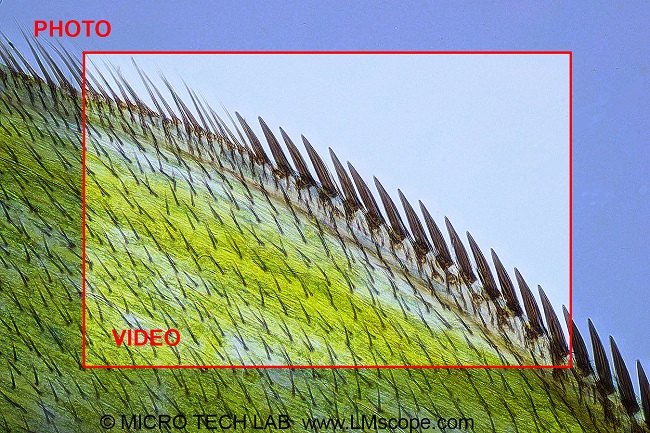 The image shows a Zeiss trinocular microscope with phototube, LM microscope adapter and Canon EOS RP attached: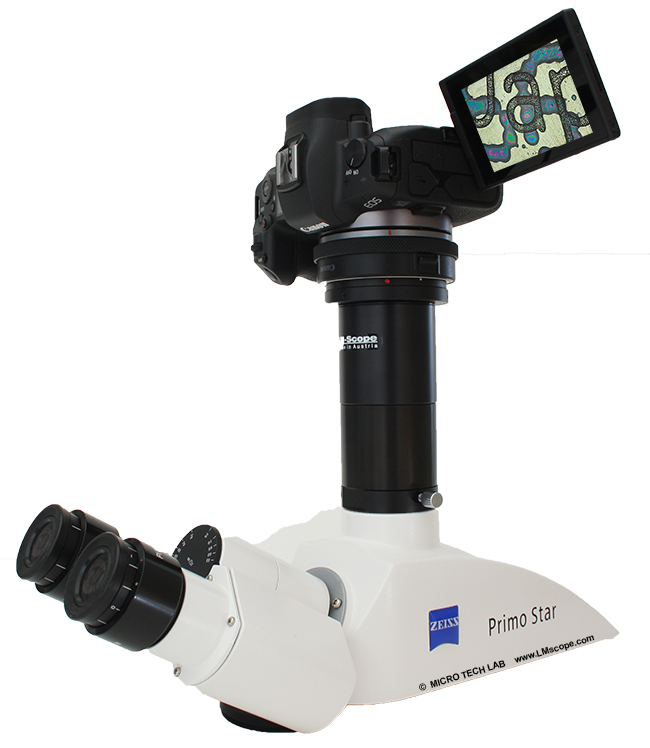 Thanks to its compact design and its low weight (490 grams), the EOS RP is also well suited for attachment to the eyepiece tube (using an eyepiece adapter).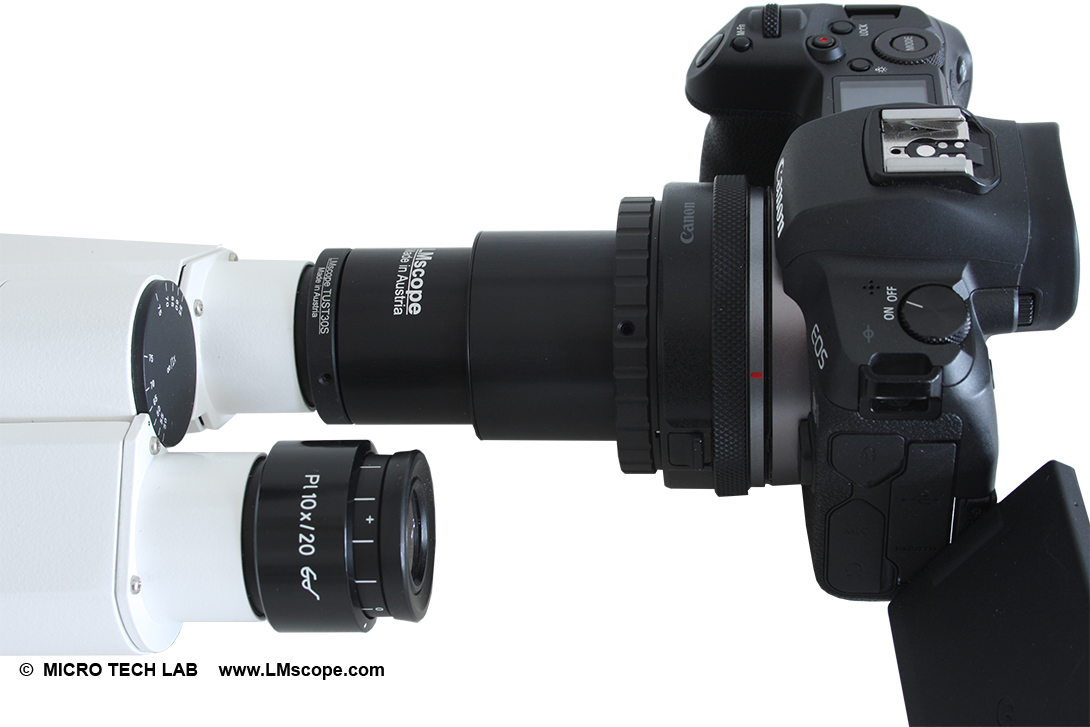 Our LM adapter solutions, which feature integrated precision optics, make it possible to achieve optimum image quality. Our product comes with the matching R bayonet adapter - the original Canon EF-EOS R adapter is no longer necessary.
Conclusion: Looking at the hardware and features, combined with the EOS Utility software which is included in the purchase price, the Canon EOS RP is a great camera for use on a microscope. It is straightforward, easy to use and delivers impressive imaging performance without having to spend a lot of time learning its intricacies. The affordable price of about € 1,500 (as of March 2019) is another appealing feature of the EOS RP.
15.05.2019