492
The Canon EOS 6D Mark II – a full-frame DSLR camera for the sophisticated requirements of photomicrography
Canon's EOS 6D Mark II was released in 2017 as the successor to the original EOS 6D that was launched nearly five years ago. Marketing-wise, it is touted as a robust full-frame camera with powerful image sensor and vari-angle display. In our test, we wanted to find out how the EOS 6D Mark II (a relatively well-priced camera aimed at advanced enthusiasts and professionals) performs when used on a microscope.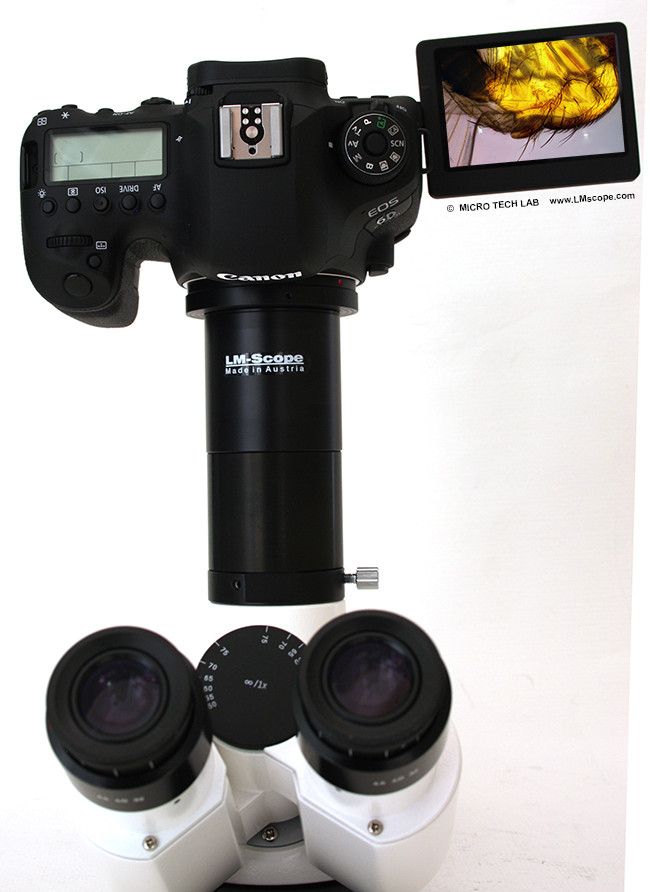 The Canon EOS 6D Mark II has a powerful 26 MP full-frame sensor with Dual Pixel technology. Its wide ISO range (50 to 102,400) ensures high-quality images even in poor lighting conditions. Shutter speed ranges between 30 and 1/4000 seconds. Exposure times of more than 30 seconds can be set using the BULB mode.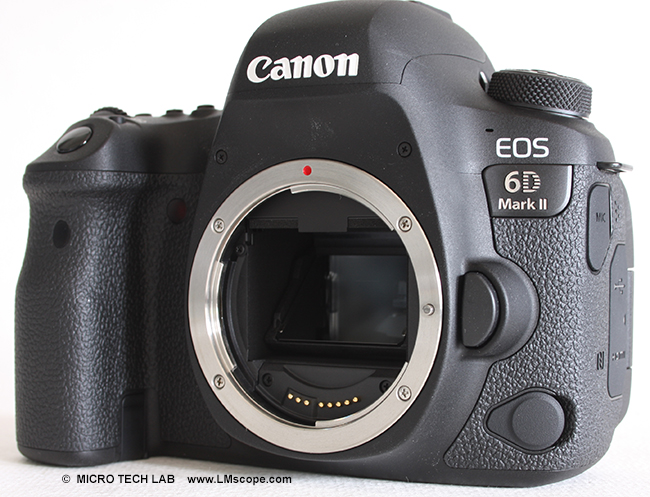 The HDR function is also new on the EOS 6D Mark II and a supremely useful feature for demanding research tasks: the camera takes a series of images, each with a different exposure, and then blends them to create one perfect composite image. This is a huge advantage when viewing specimens under transmitted light that have different degrees of transparency or are not uniformly thick – insects, for example: thicker body, very thin wings.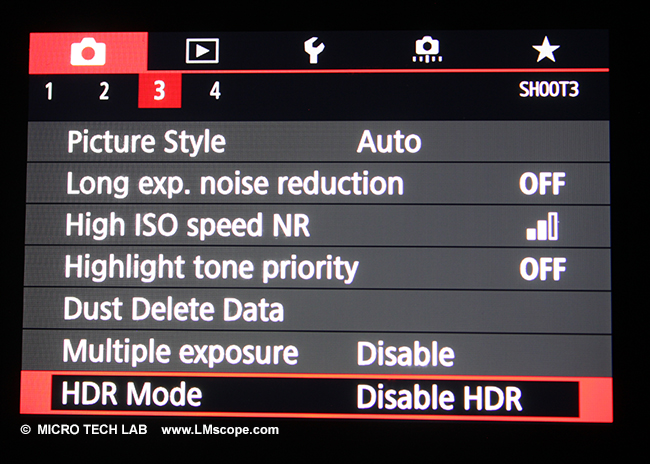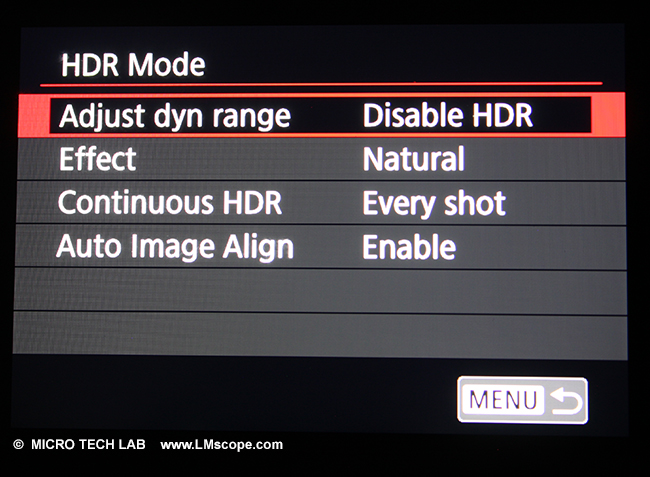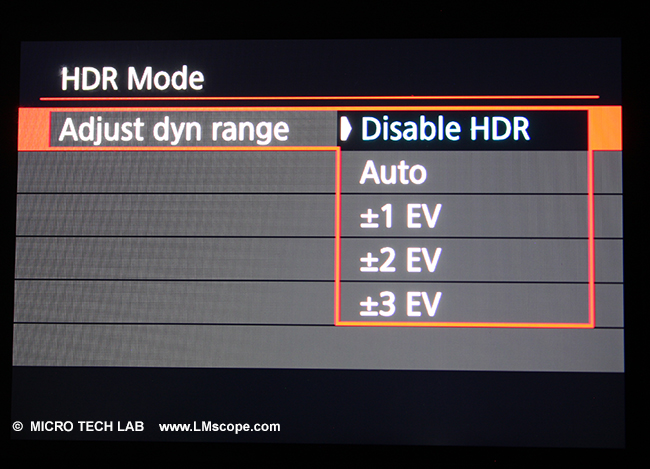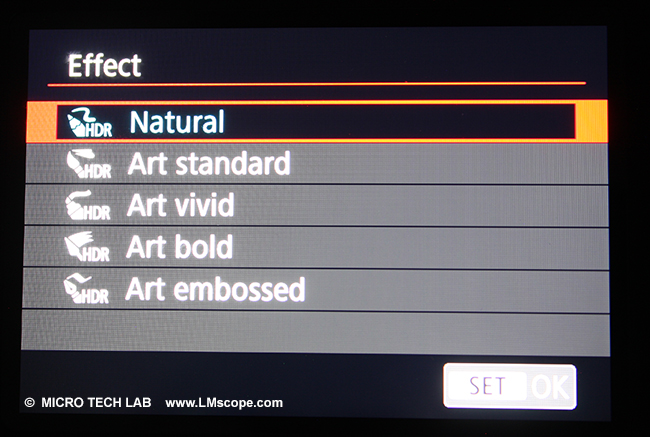 The result is, for example, this image of a fruit fly: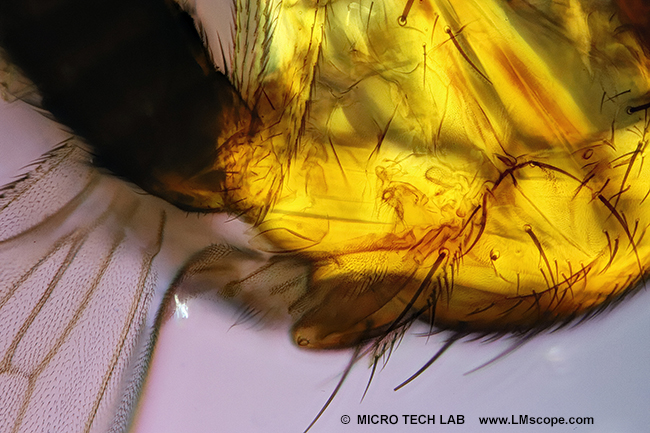 Another feature we particularly liked is the camera's vari-angle touchscreen display, which has great ergonomic benefits when working on the microscope and when the camera is not tethered to a computer.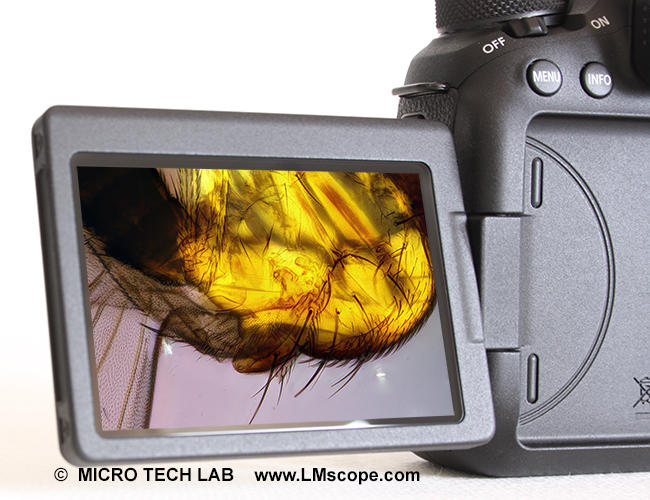 A digital HDMI output allows connection to an external monitor, which is very handy for viewing the image on the computer in Live View mode.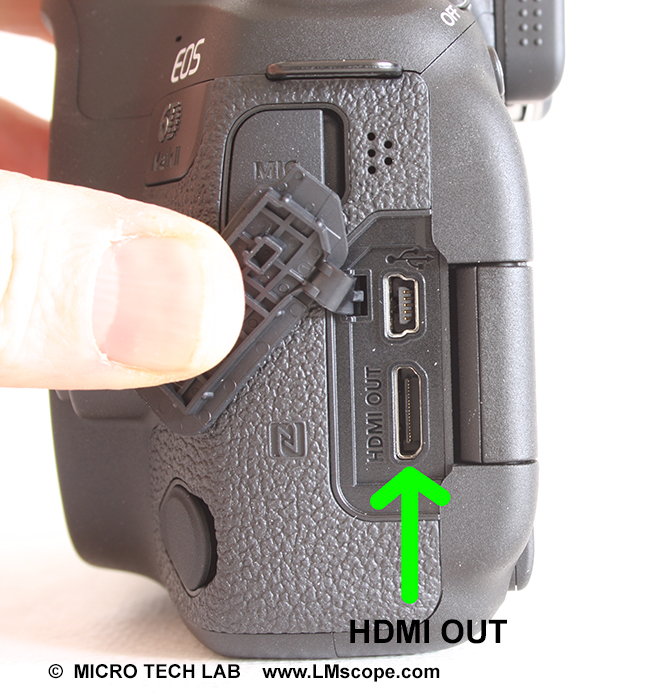 The EOS 6D Mark II is a very good choice for microscopy applications. It delivers first-rate image quality at an attractive price: As of this writing (May 2018), the body is priced at around EUR 1,500. When used with our LM adapter solutions, which feature integrated high-end intermediate optics, the camera produces exceptional image quality on a variety of different microscopes.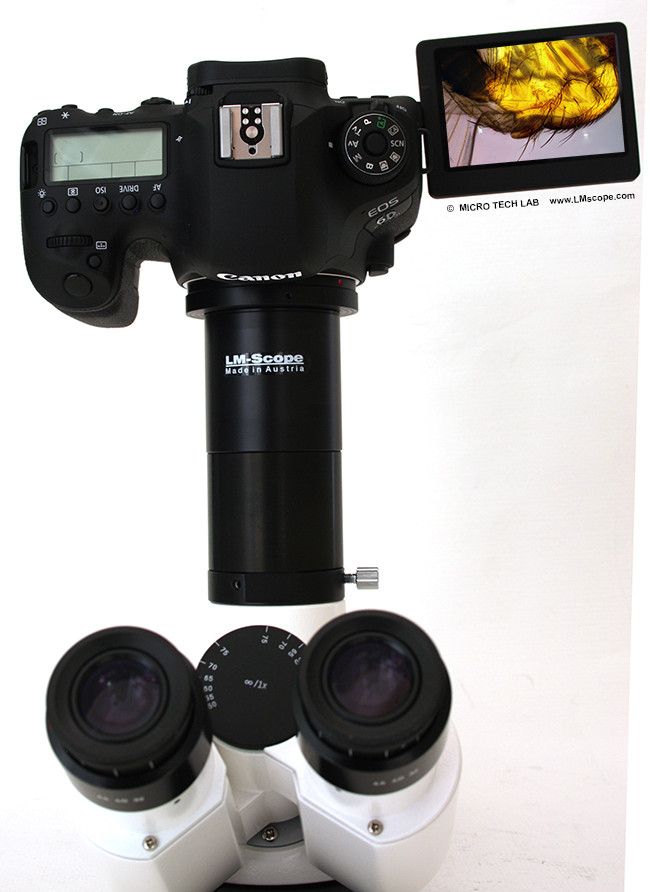 Adapter solution for the photo tube (such as the Zeiss PrimoStar, as shown in the image)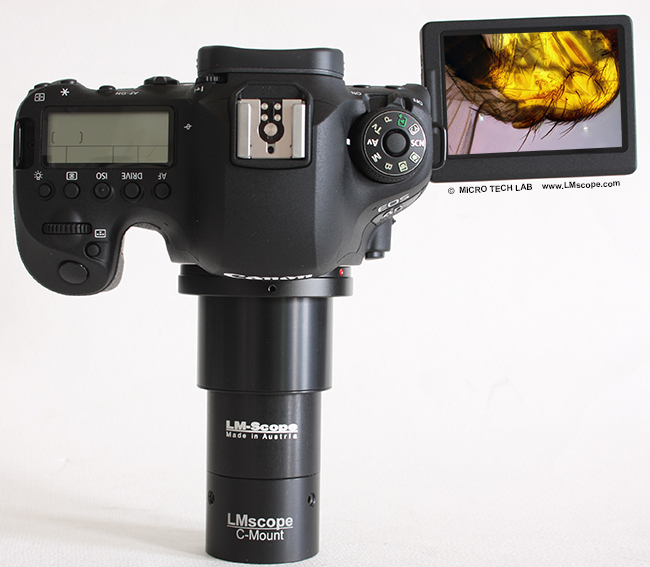 Adapter solution for standard C-mount 1x connections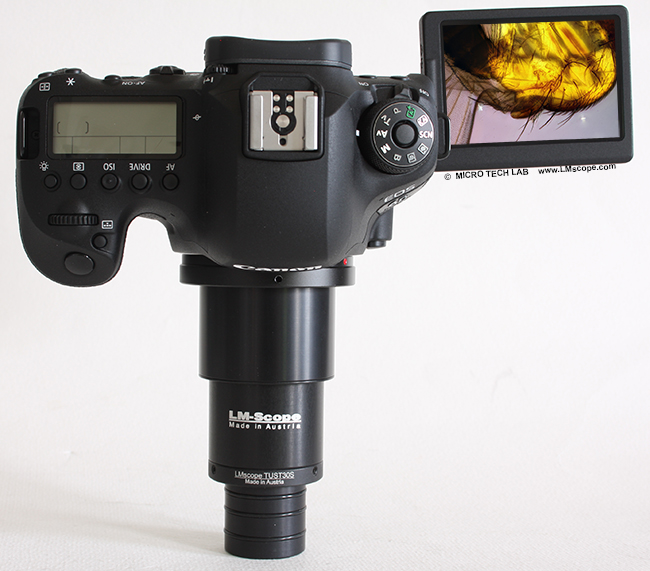 Adapter solution for standard eyepiece tubes with internal diameters of 23.2 mm and 30 mm
Our adapter solution for the eyepiece tube is universal, because it is suitable for a wide variety of different microscopes. The image quality is as good as that achieved using the phototube solution. Thanks to their modular design, our adapter solutions, combined with an accessory part, can be used on the eyepiece tube or the phototube with C-mount port: LM universal adapter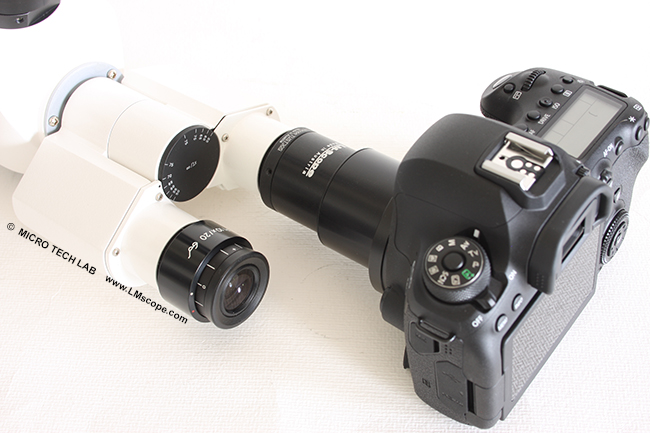 Modern Canon EOS DSLRs can be controlled remotely from a PC/Mac with Canon's free EOS Utility software, which allows a more ergonomic workflow. The main features of the software include:
Live View display

Possibility to save captured images directly to the PC

Zooming the image

Rotating the live image

Possibility to show gridlines for easier measuring or counting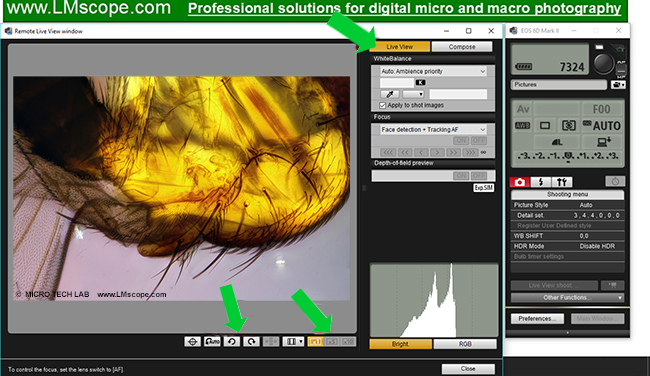 The Canon 6D Mark II also has a built-in Wi-Fi module for convenient remote control from a smartphone or tablet without messy wires. The Canon Connect app provides all basic functions that are essential for photomicrography, such as: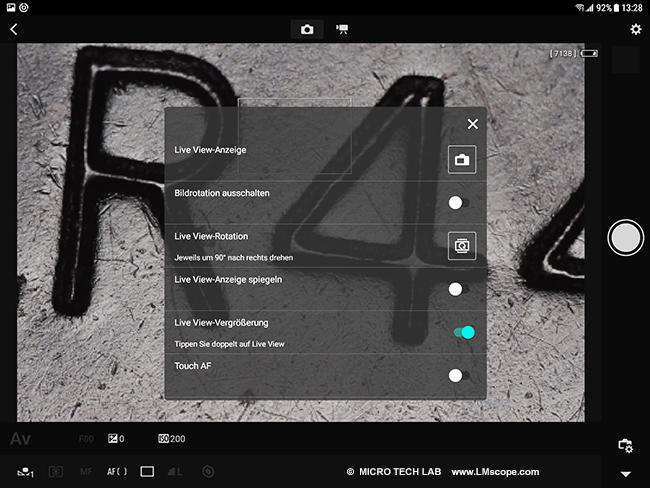 Live View display

Possibility to save captured images directly to the tablet

Rotating/flipping the live image
The only downer is that videos can only be recorded in full HD but not 4K. The frame rate for continuous shooting is 6 frames per second at maximum resolution.
The power saving mode on the Canon 6D Mark II, which automatically shuts off the camera after a period of inactivity, can be disabled – a feature that is particularly important for use on a microscope.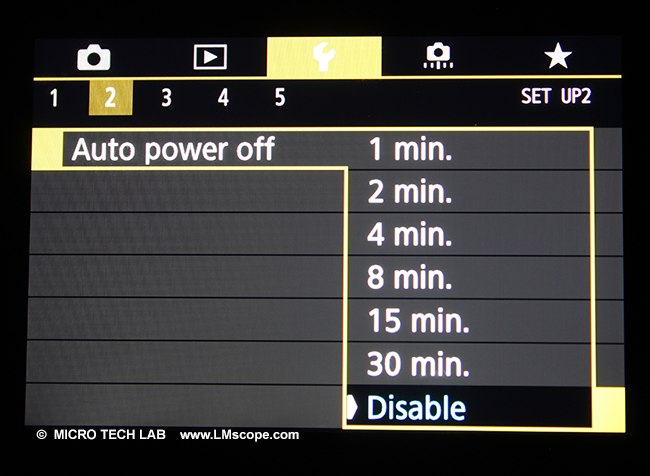 If the Canon Utility software is installed on the user's PC, the camera can be comfortably controlled from the computer while looking at the Live View image on an external monitor connected via HDMI.
One feature that distinguishes the EOS 6D Mark II from lower-priced cameras is the mechanical shutter, which is very quiet and produces very little vibration, which is a critical issue in our area of application.
The Canon EOS 6D Mark II is also very well suited use on a macroscope, especially in the extreme macro magnification range.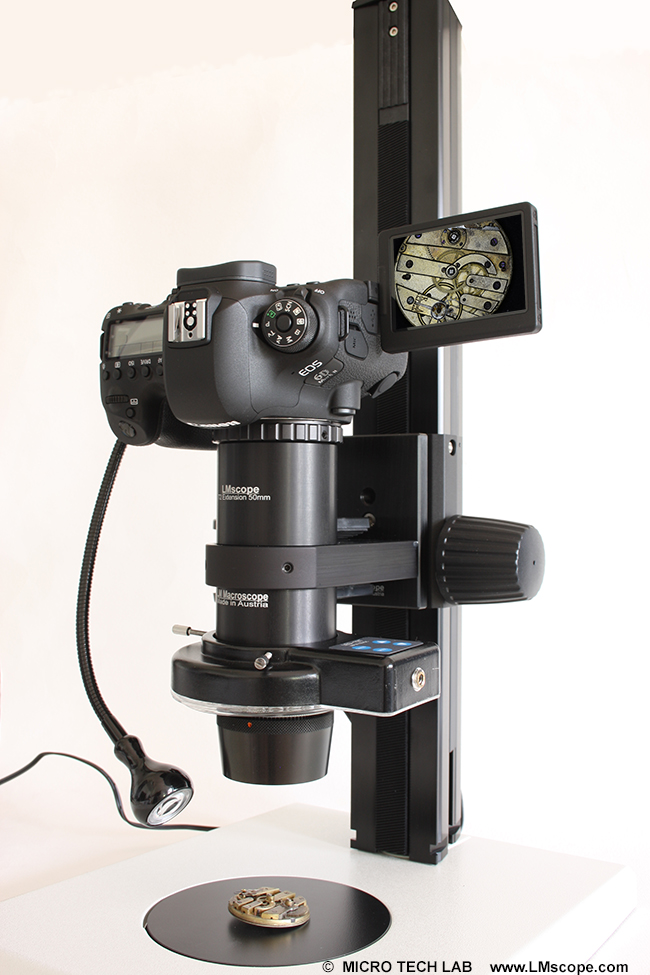 The camera's powerful image sensor does a great job, especially when used on a LM macroscope with 10x magnification. Thanks to the central optical path of the LM macroscope, the camera's full potential can be utilised.
Conclusion: The Canon EOS 6D Mark II is a solid, well-built camera that is well suited for use on a microscope. It has a 26 MP full-frame sensor that meets almost all requirements of our field of application and is available at an accessible price point.