522
Nikon's high-speed professional DSLR – the Nikon D5 – tested on the microscope
The D5 is the flagship model in Nikon's DSLR lineup and was introduced in 2016. Our LM adapter solutions are a great way to connect this top-tier camera to high-quality microscopes.
Colossal light sensitivity, a wide dynamic range and 4K video recording are only three of the many excellent features that the Nikon D5 comes with. The whole camera is built for the working photographer who wants a robust body that is able to withstand extreme temperatures (from 0° to +40°C) in outdoor environments and can work equally well in a conventional studio setting. The D5's body is specifically designed to optimally cool the 21 MP image sensor. The LAN feature can be used to continuously operate the camera over the computer network and store the images captured directly to a server.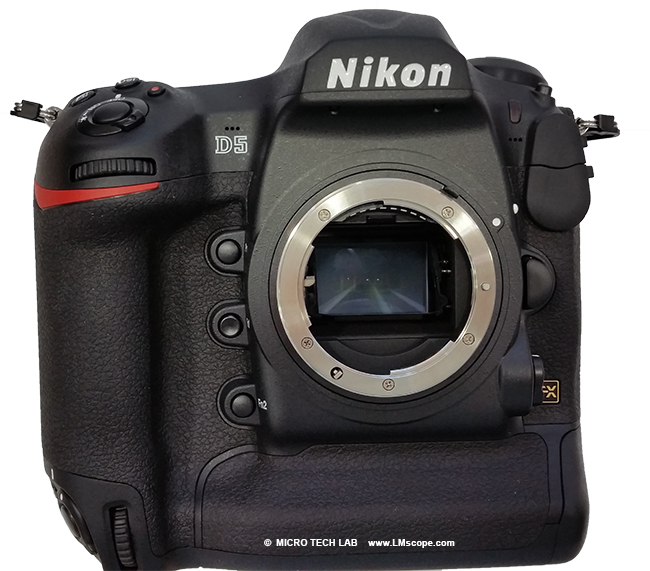 The key features of the camera at a glance:
21 MP CMOS full-frame image sensor without optical image stabilisation

Continuous shooting at up to 14 fps

ISO range: 50 to 102,400 (expandable to 3,280,000)

In-camera HDR

4K video recording

Touchscreen monitor

Interfaces and remote control: USB-3, HDMI, LAN

Tethered shooting in Live View mode with Nikon's Camera Control Pro 2 software

Large, powerful 27 watt-hour battery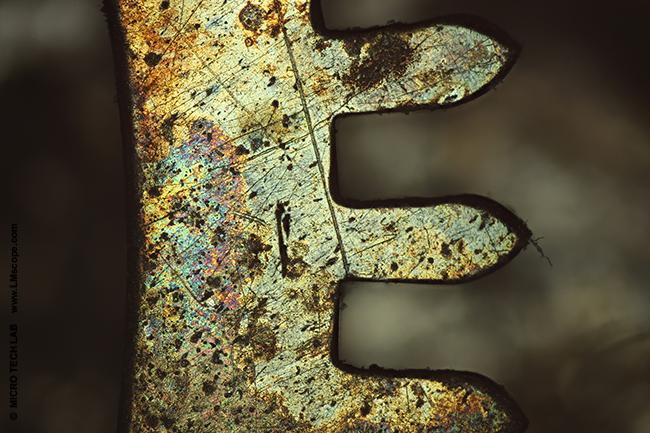 Shown in the image: Detail of a miniature gear from an antique pocket watch at 50x magnification under a Zeiss Axio Imager microscope, photographed with the Nikon D5 – higher resolution
The Nikon D5 can be attached to the phototube of almost any microscope in a few simple and easy steps with our LM digital SLR wide-field adapter (C-MOUNT) for full-frame sensors. The modular construction of our adapters allows for a high degree of flexibility, and changing to another microscope is no problem at all.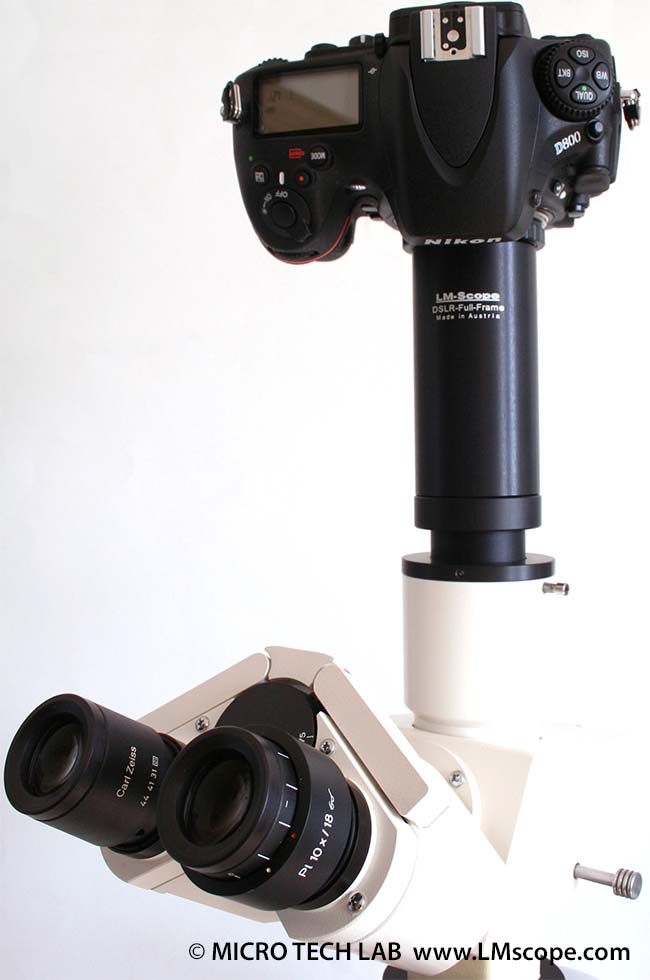 Symbol image
The Nikon D5 features a total of three screens: one large (3.2'') touchscreen LCD with an exceptionally fine resolution, as well as two status displays (one on top and one on the back of the camera, below the main screen) that display the most relevant settings. Because of its impressive size, the function buttons of the D5 (some of which are customisable) are conveniently large – the zoom-in function, for example, which is often used in our area of application when the camera is operated directly and not via remote control.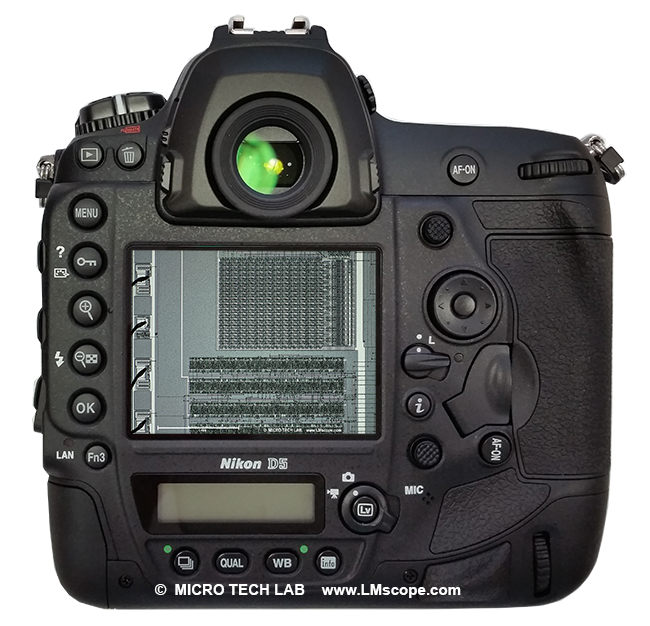 The Nikon D5 can be connected to a large external monitor via HDMI and to a PC/Mac via LAN. The advantages of computer-controlled camera work are overwhelming. Using Nikon SLR cameras with Live View capabilities – which includes the D5 – the Live View image displayed on the screen can be comfortably controlled via the computer monitor. Furthermore, HDMI output is available for all movie resolutions during remote shooting. The zoom region in the Live View window can be checked and repositioned by mouse click. The camera itself is controlled with the Nikon Camera Control Pro 2 software. Because it is geared towards professional photographers, the D5 supports all kinds of tethering functions. This means that photos can also be stored directly in the network on a server for archiving. Unfortunately, there is no Wi-Fi connectivity, which today is a standard feature in many cameras. Because the D5 has a massive buffer capacity, the burst speed steps up to 12 fps (14 fps with mirror up).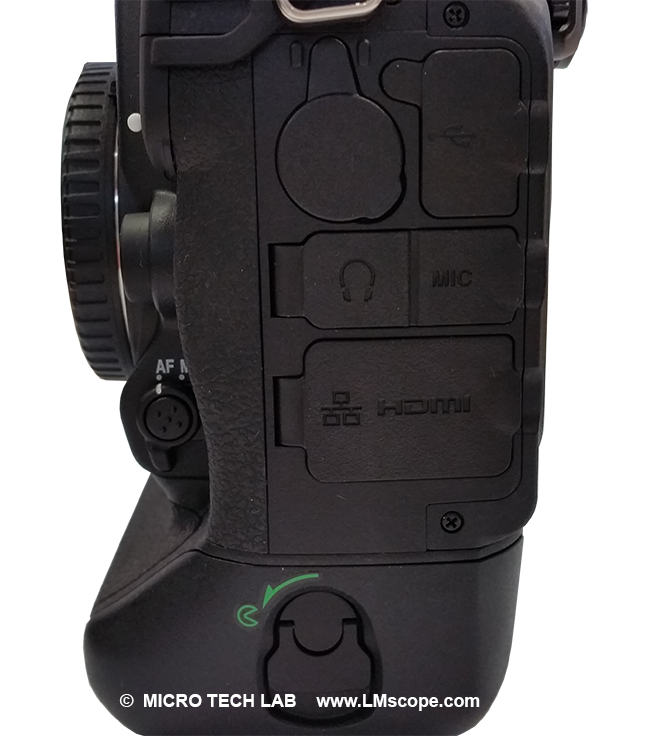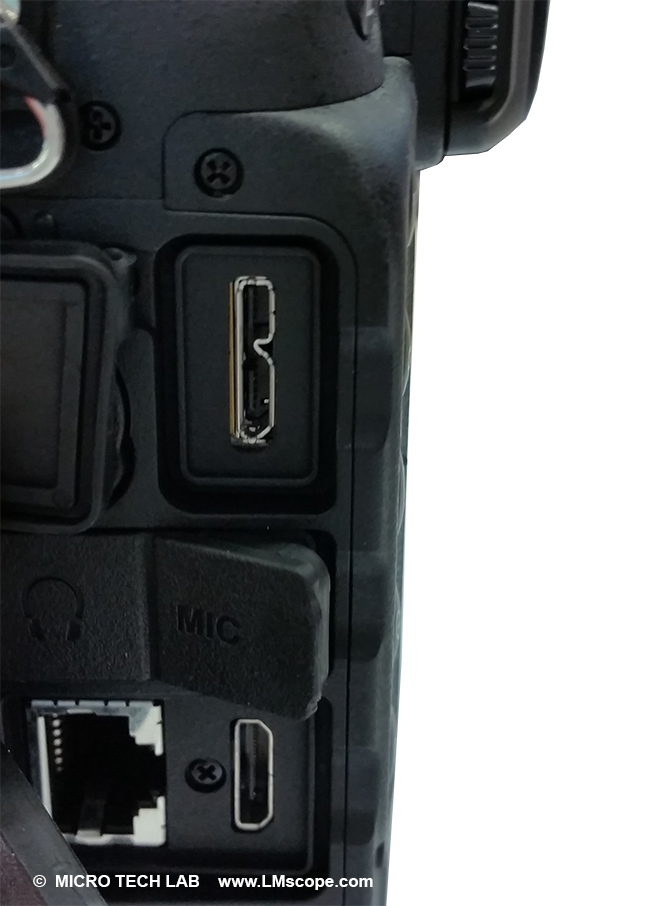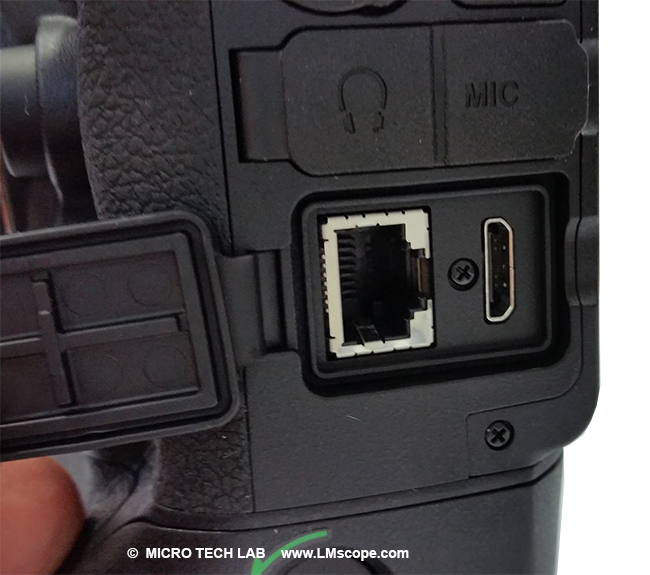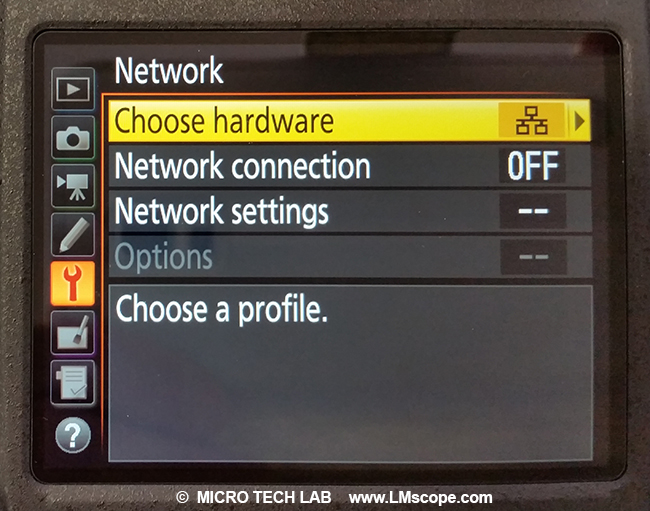 The standard ISO range can be set from 100 to 102,400, with an extended sensitivity of up to ISO 3.3 million for special applications. However, such extreme ISOs only make sense if the camera is operated at temperatures below 0°C (i.e. outside the manufacturer's specs). At these temperatures, the camera sensor has a better signal-to-noise ratio, which helps using higher ISO ranges to your best advantage.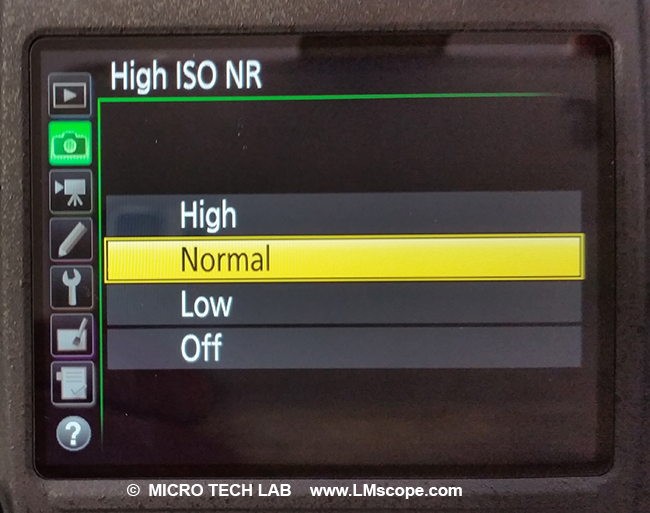 The shutter speed range operates between 1/8000 and 30 seconds, and there is, of course, a bulb mode for exposures that extend past the 30 seconds offered in manual mode.
The Nikon D5 shoots 4K Ultra HD video at 3,840 x 2,160, which yields about four times as many pixels as regular Full HD resolution. This high 4K resolution means that even more microscopic details can be captured in the video.
The Nikon D5 also offers in-camera HDR for demanding scientific tasks. In HDR mode, the camera takes a series of images, each with a different exposure, and then blends them to create one perfect composite image – a huge advantage when viewing specimens that have different degrees of transparency, such as insects.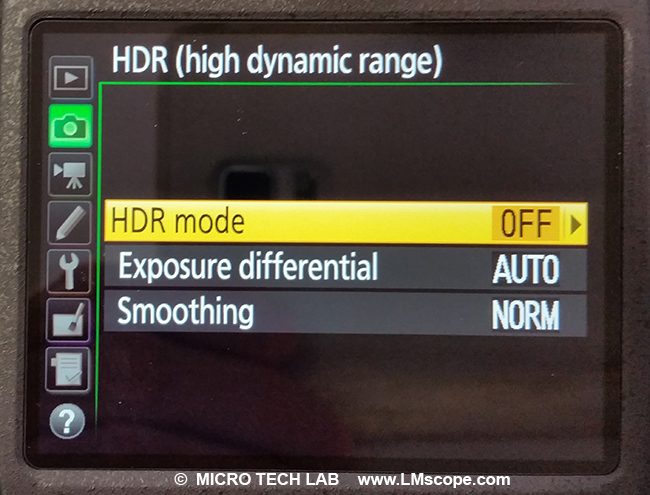 Especially when giving presentations, it is definitely a plus to disable the auto power-off function in order to stay in continuous operation. To do this, you simply need to set the standby time to "No limit" under "Timers/AE Lock" in the Custom Settings menu.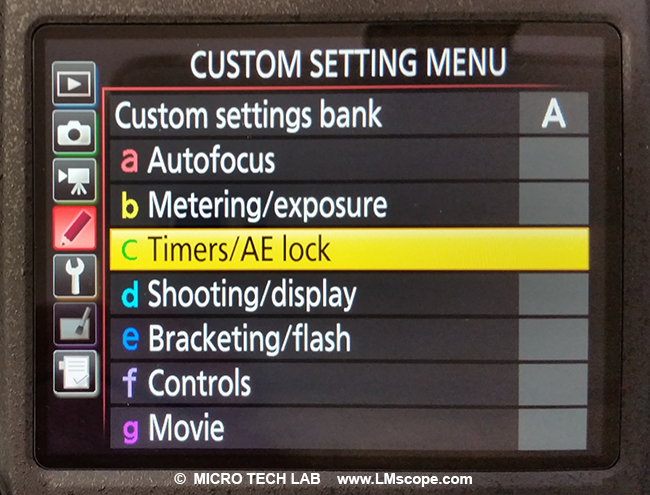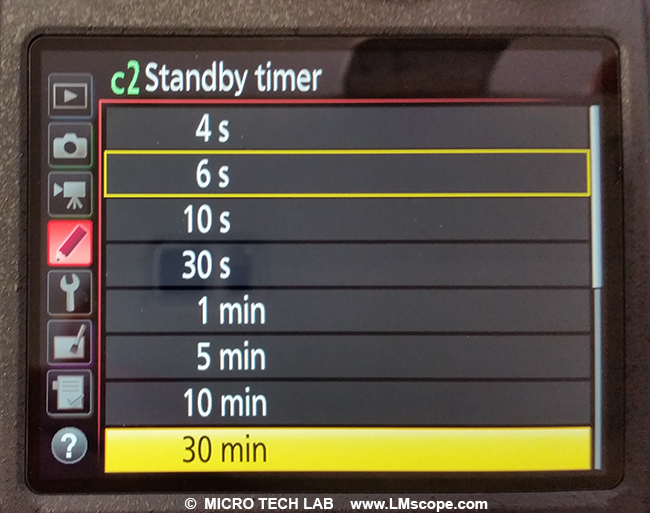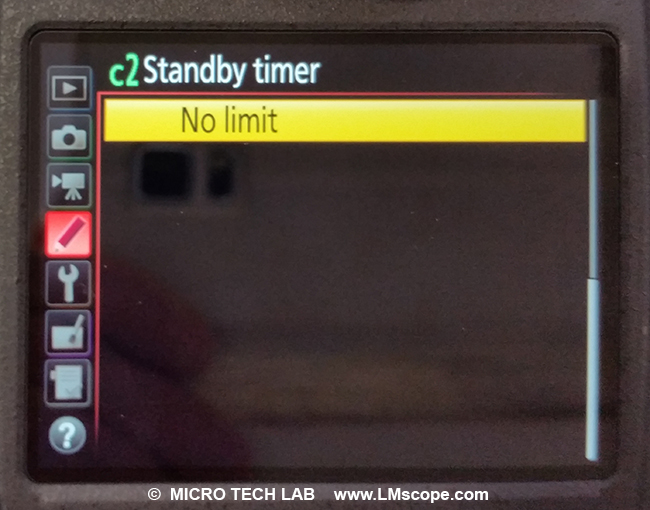 If you don't want to connect the camera to a computer, the photos are stored internally (on the memory card) as JPG by default. To shoot RAW, you need an XQD card.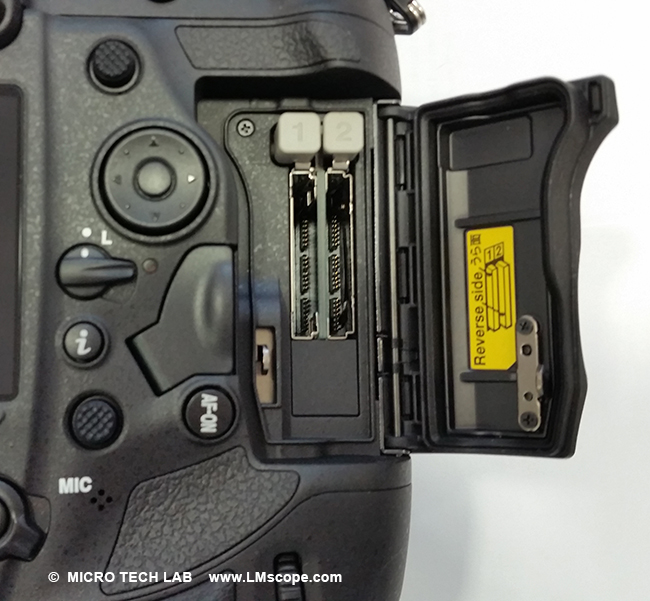 Conclusion: Especially in combination with Nikon's proprietary Camera Control Pro 2 software, the Nikon D5 professional camera is excellently suited for use with a microscope. Ready for use, the camera costs about EUR 6,000 – a rather hefty price tag which is, however, quite justified by its many professional features and LAN connectivity. If you're looking for a new microscope camera, we suggest that you browse our camera recommendations and our camera ranking, where you can find lots of useful information to help you make an informed decision.
At this point, we would like to extend special thanks to Opernfoto Hausleitner Graz, the camera store who kindly provided the camera we used in our test.
New LM Digital Adapter for:
Nikon Z9 / Nikon Z8 / Nikon D6 / Nikon Z6 / Nikon Z6II / Nikon Z7 / Nikon Z7II / Nikon Z5 / Nikon Z50 / Nikon Z30 / Nikon Z fc / Nikon D850 / Nikon D780 / Nikon D5 / Nikon D4s / Nikon D4 / Nikon D750 / Nikon D500 / Nikon D810 / Nikon D800 / Nikon D800E / Nikon Df / Nikon D610 / Nikon D600 / Nikon D7200 / Nikon DS-Qi2 (Microscope Camera) / Nikon D3x / Nikon D3S / Nikon D7100 / Nikon D7000 / Nikon DS-Ri2 (Microscope Camera) / Nikon D7500 / Nikon D700 / Nikon D3 / Nikon D5500 / Nikon D5200 / Nikon D5300 / Nikon D300 / Nikon D3500 / Nikon D3400 / Nikon D5100 / Nikon D3200 / Nikon D300S / Nikon D5600 / Nikon D3100 / Nikon D5000 / Nikon Coolpix S8100 / Nikon Coolpix S9100 / Nikon Coolpix P500 / Nikon Coolpix S6100 / Nikon Coolpix P7000 /