475
Test: The new Canon DSLR EOS 1300D – a "microscope camera" with an unbeatable price/performance ratio and excellent features for photomicrography applications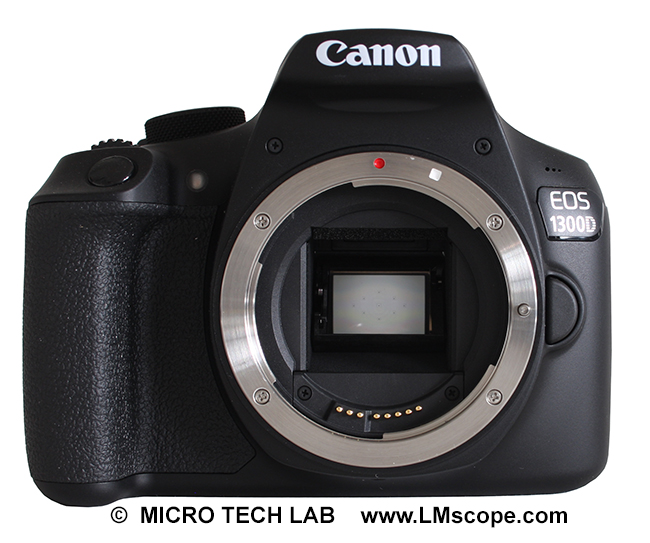 With its EOS 1300D, Canon has launched another great camera in the lower-range price segment. Given that the predecessor to the EOS 1300D, the EOS 1200D, performed exceptionally well when we tested it at the microscope, we couldn't wait to see how its successor would shape up.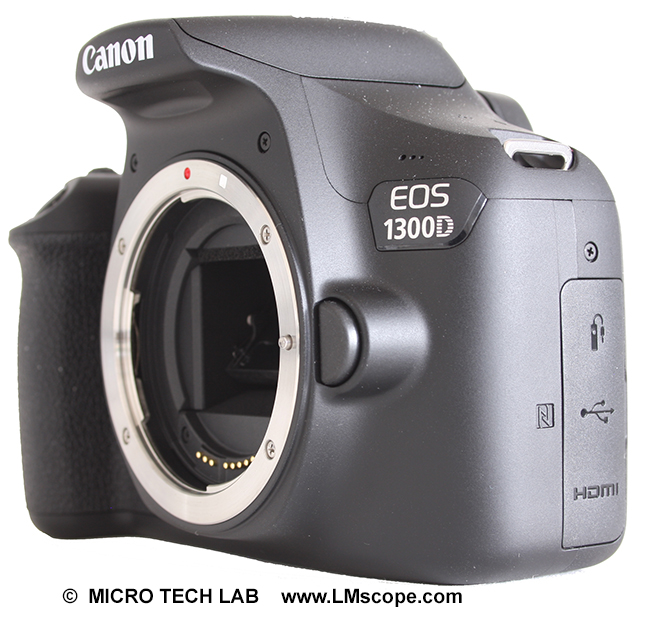 One thing is for sure: the EOS 1300D offers an unbeatable price/performance ratio. At EUR 280 and up (without lens), it costs less than many other new DSLR cameras currently on the market. With a weight of 485 grams, the camera body is relatively light and thus also particularly well suited for use on an eyepiece tube, because only the camera body is needed for photomicrography applications.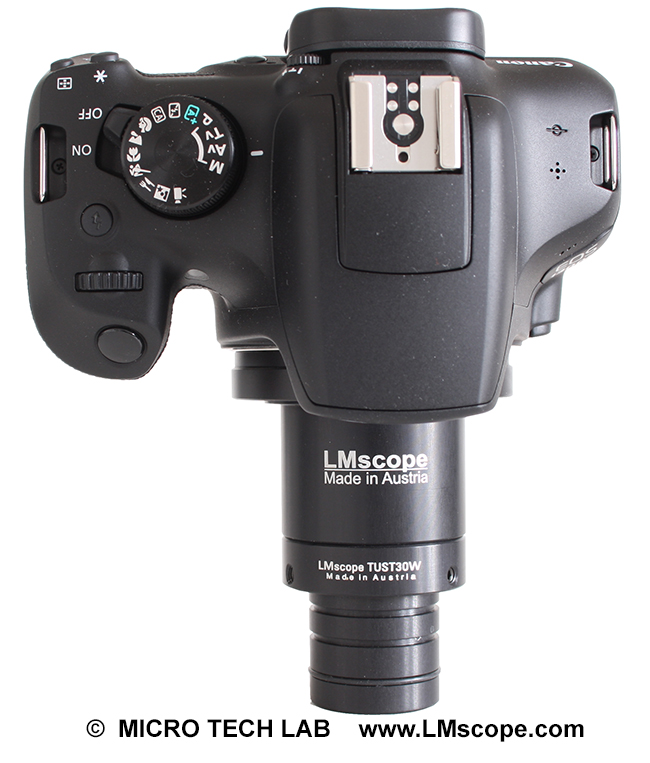 Image: camera attached to the LM digital adapter for eyepiece tubes with 30 mmm internal diameter
Like its predecessor, the EOS 1300D is solidly built, and its magnification function (+ and - buttons) allows the user to accurately focus the image. The camera is built around the same 18MP APS-C sensor found in the EOS 1200D. Its DIGIC 4+ image processor is capable of shooting at three frames per second. ISO sensitivity can be set between 100 and 12,800, which places the camera in the mid-range. There is no in-camera HDR.
The EOS 1300D supports all basic functions that are essential for photomicrography: manual ISO adjustment, deactivating auto shut-off and, of course, working with the reliable Canon Utility software. Canon Utility is a powerful, stable-functioning and easy to use camera software, which is included free of charge with Canon cameras. We have been working with Canon Utility for a long time and are very satisfied with the results.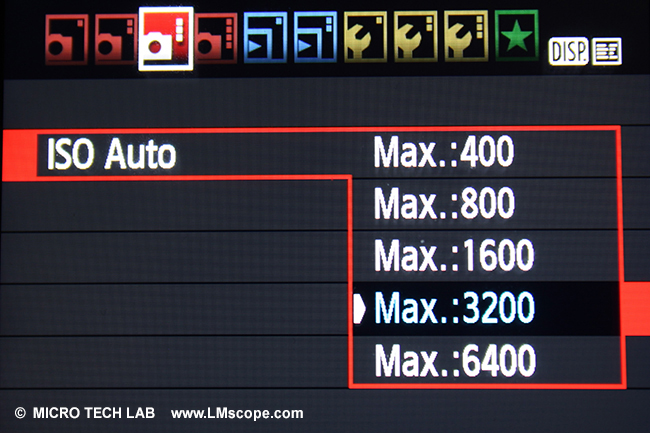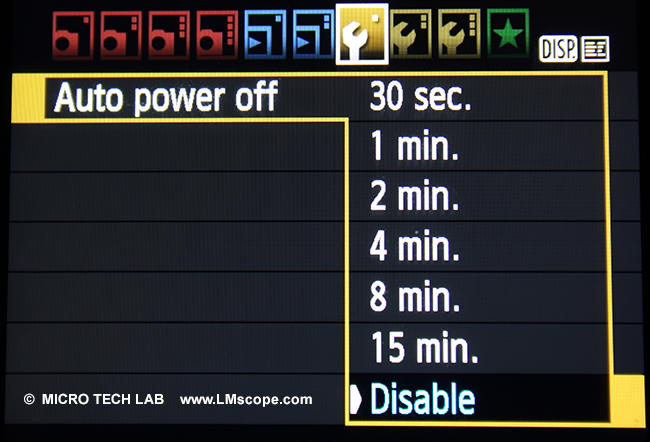 In combination with a polarisation microscope and our LM widefield adapter, we could make this beautiful picture of a plastic straightedge: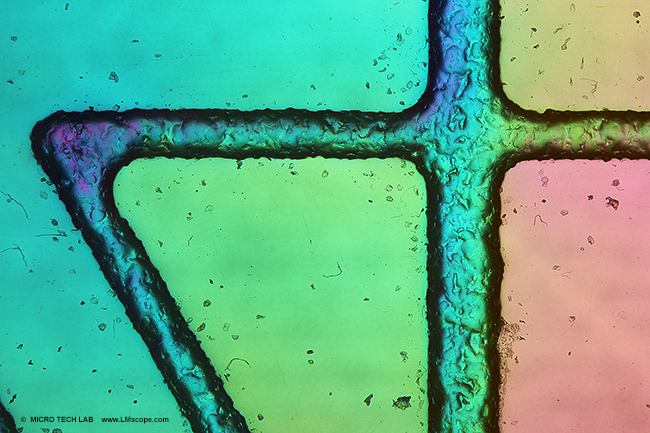 The camera's only disappointment is its screen: it is a fixed, 7.5 cm panel and cannot be tilted or articulated.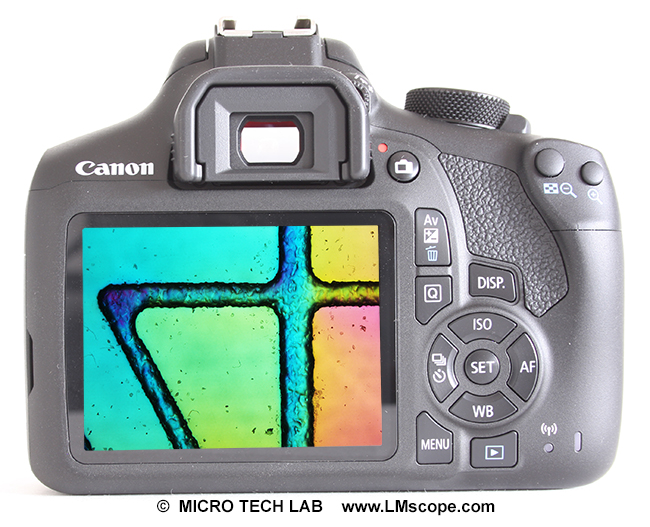 However, if the camera is controlled remotely from the PC or Mac using the Canon Utility software with Live Image, a vari-angle screen is not even needed. The images captured can be saved directly to the PC.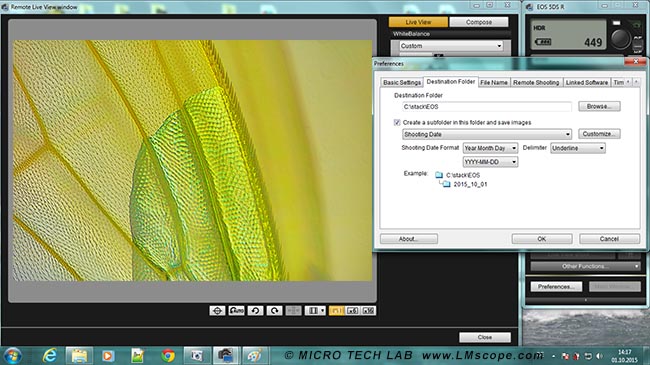 The HDMI mini output (type C) can be used to export the Live View feed to a large HD monitor or projector to focus or discuss the image. Full HD video recording is supported at frame rates of 24.25 or 30 fps.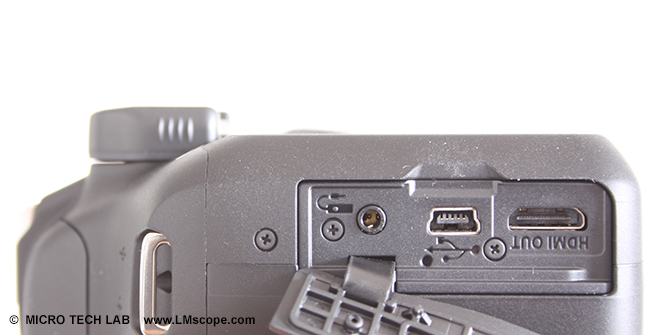 Thanks to a built-in CPU (central processing unit), automatic exposure control is possible without the original objectives being attached. This is important feature when the camera is used to take photographs through a microscope.
Another enhancement that Canon brought to this price segment is built-in WiFi connectivity, which enables wireless communication with smartphones or tablets. To connect to a camera with WiFi, Canon offers a new and improved app called "Canon Camera Connect", which cannot only be used to transfer images but also lets the user control many other basic settings (Live View, shutter speed, aperture, ISO, etc.) remotely. The app, which can be downloaded for free, is extremely handy and we are very pleased with it.
We have put this feature to the test and connected the EOS 1300D to an android tablet by Samsung.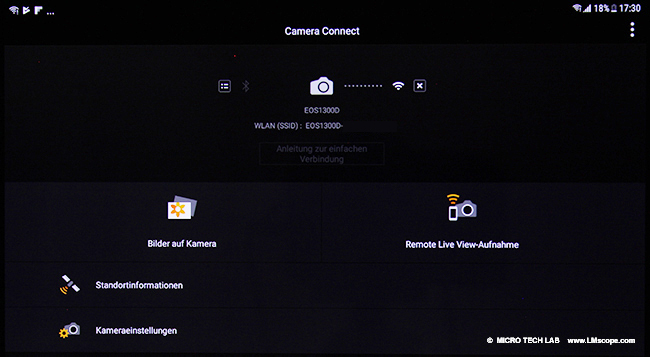 The app quickly found the camera and immediately allowed us to adjust a number of settings such as ISO, brightness, etc.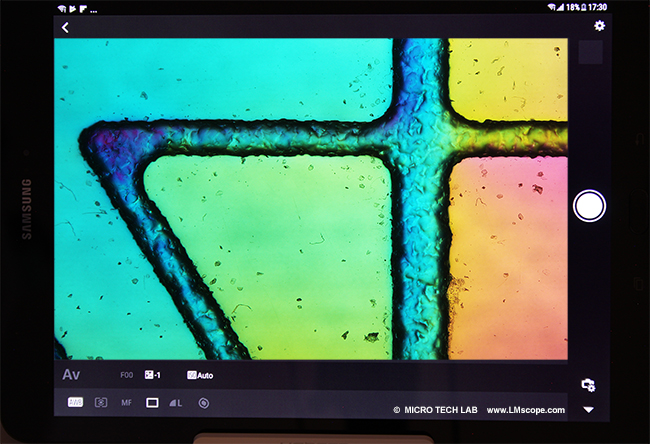 It is also possible to mirror the Live View image, without mirroring the actual photo. This is particularly useful in microscopy if, for example, the phototube delivers a mirrored image via the beam splitter.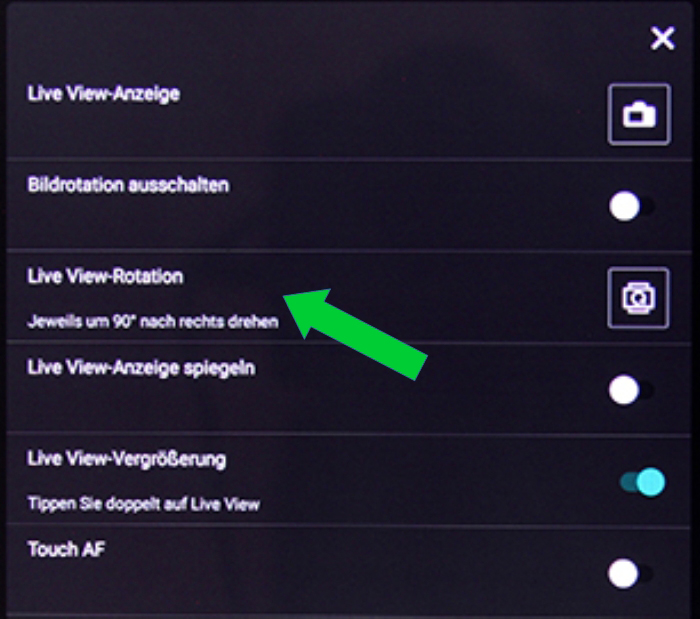 Conclusion: The Canon EOS 1300D performs much better than its price would suggest. We even think that it features the same APS-C sensor as in Canon's higher-priced models, which, unlike the EOS 1300D, offer a much broader palette of features such as HDR, higher ISO speeds or a vari-angle screen. The EOS 1300D also doesn't support 4K video resolution or fast continuous shooting rates. Nevertheless, it is excellently suited for microscopic applications and we wholeheartedly endorse it for use with a microscope.