586
Zeiss Primostar 3: better image quality with LM microscope adapters and the latest camera technology
Thanks to state-of-the-art camera technology, large, powerful sensors and lots of pixels and light sensitivity, you can take outstanding microscope images with the Zeiss Primostar 3 – provided you use a high-quality microscope adapter such as our LM digital adapter. Digital single reflex cameras (DSLRs) and mirrorless system cameras (DSLMs), as well as C-mount industrial and microscope cameras are all very well suited for use with the Zeiss Primostar 3.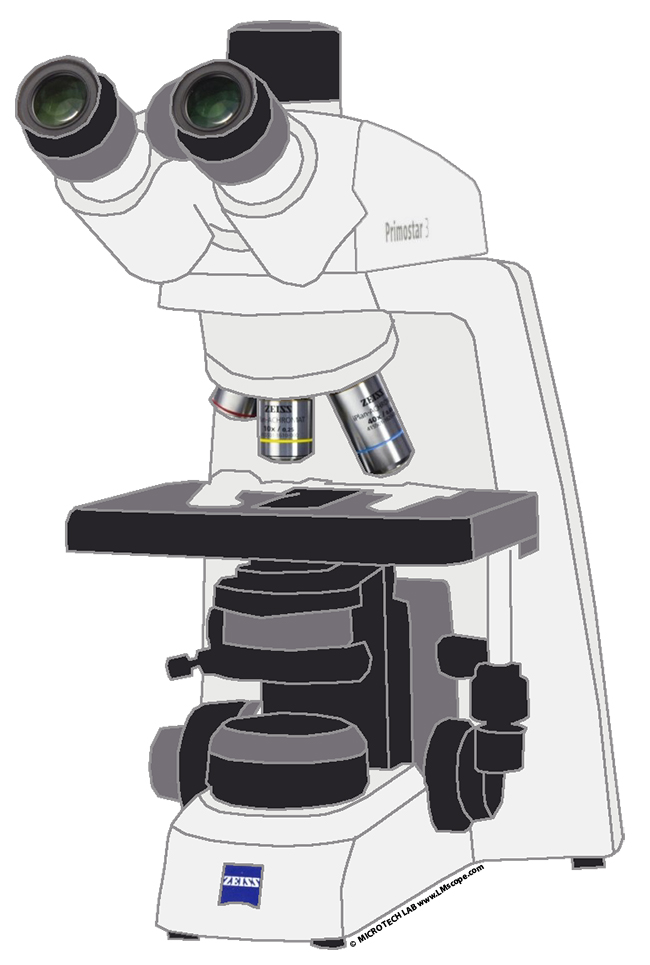 You can choose the camera that best fits your needs from a huge range of available models and save money at the same time. We would be more than happy to help you select the camera/adapter solution that is right for you.
The Primostar 3 upright laboratory microscope is a premium instrument from Zeiss that is very well suited for daily work in a classroom or routine lab. It is available in different pre-configured packages. The basic version with three objectives (4x, 10x, 40x) starts at about EUR 1,600. If you plan on regularly taking digital images and want to have a great deal of flexibility in use, you should choose the version with a separate phototube, which is priced at about EUR 3,200. Costwise, in comparison with the other Zeiss microscopes, the "Primo" line falls into the lower price segment. We think that this series of microscopes is manufactured by Motic for Zeiss in Asia. Motic is a well-known manufacturer with a very good price-performance ratio.
It must be noted, however, that the Primostar microscopes are equipped with special lenses that are not compatible with those at the top end of Zeiss's price range. This means that it is not possible to simply switch between optical components such as lenses or tubes because the Primostar microscopes have a different tube lens correction that is not compatible with the conventional Zeiss lenses. However, the lenses on the Primostar feature Zeiss's sophisticated Infinity Color Corrected System (ICS) and have the standard Zeiss W 0.8 x 1/36" mounting thread.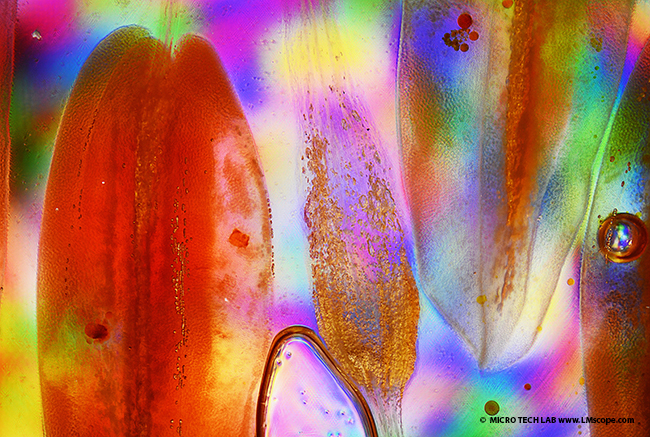 Zeiss stands for quality and durability, and this is also reflected in the fact that Zeiss has extended its product warranty to five years – including for the Primostar 3. The microscope is available as a full-Köhler version with a 22 mm FOV (field of view) or as an easy-to-use fixed-Koehler version with a 20 mm FOV, and users can choose between a 30-Watt halogen bulb or LED illumination. The Primostar 3 also has a light manager – if this feature is activated, the microscope will remember the light setting for each objective lens setting. Depending on the configuration, the microscope is available with a nosepiece with four or five positions for changing objectives. The Zeiss Primostar 3 is very well suited for photomicrography applications. A fluorescence tube can be added to enhance the microscope's capabilities even more.
DSLR and DSLM cameras use state-of-the-art camera technology. Ultra-short exposure times make it possible to capture even fast-moving processes in sharp focus, for example live specimens such as cell cultures, aquatic organisms or insects. The large sensor is the biggest advantage of these cameras. To make things as uncomplicated as possible, we recommend the phototube version of the Primostar for connecting DSLR and DSLM cameras, and also C-mount microscope cameras to the microscope.
Two versions of the phototube for the Primostar 3 are equipped with a camera port. Their item numbers are 415501-1402-000 and 415501-1401-000. Our LM direct adapter is - as the name suggests - mounted directly on the photo tube and delivers the best image quality there.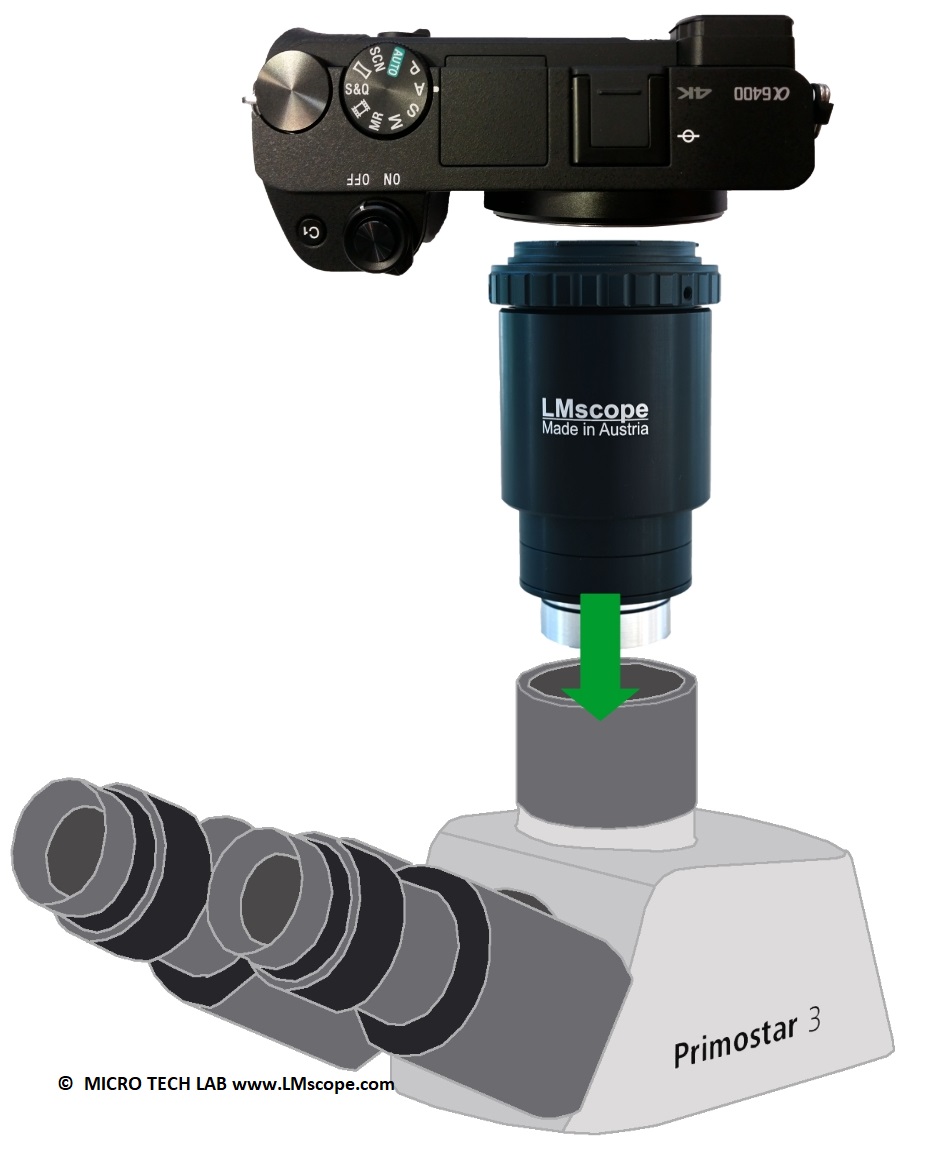 We offer the optimal adapter solution for the Primostar 3. It is suitable for all common sensor dimensions and camera brands. We recommend sensor dimensions from full frame (36mm x 24mm) to APS-C to Micro Four Thrids (MFT/µFT, 17.3mm x 13mm). Switching to another camera brand is easy, only the bayonet adapter is exchanged. The direct adapter impresses with its compact shape. This product was specially developed for Zeiss Primostar microscopes.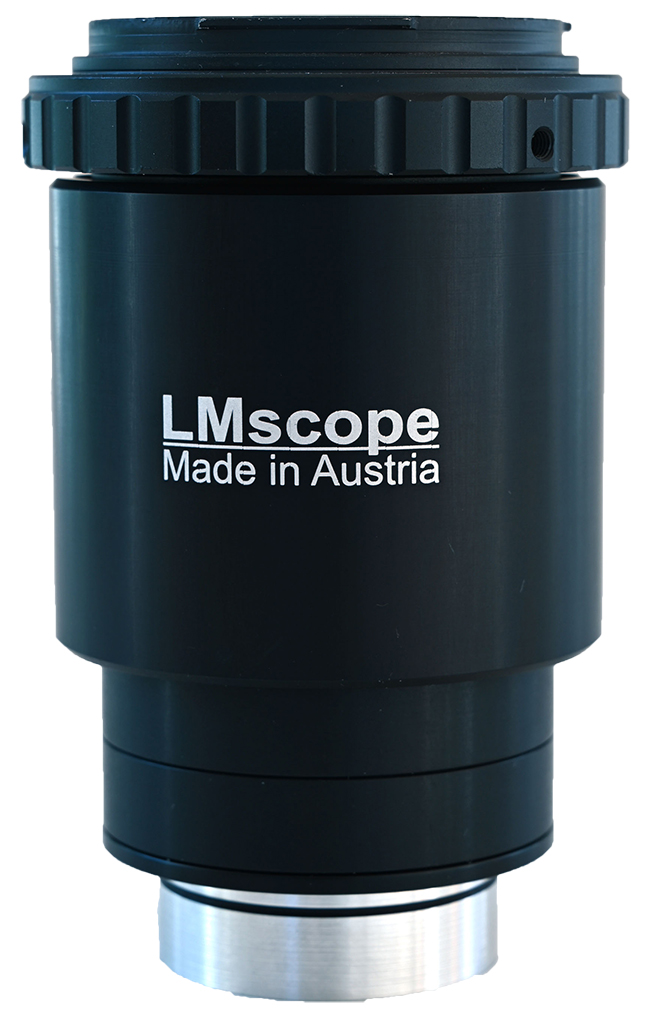 The modular design of our products enables maximum flexibility - not only when it comes to the choice of camera! The adapter is equipped with an integrated filter holder as standard, which enables the user to easily integrate optical filters such as polarizing filters, UV filters, gray filters, etc. and thus use additional microscopy methods.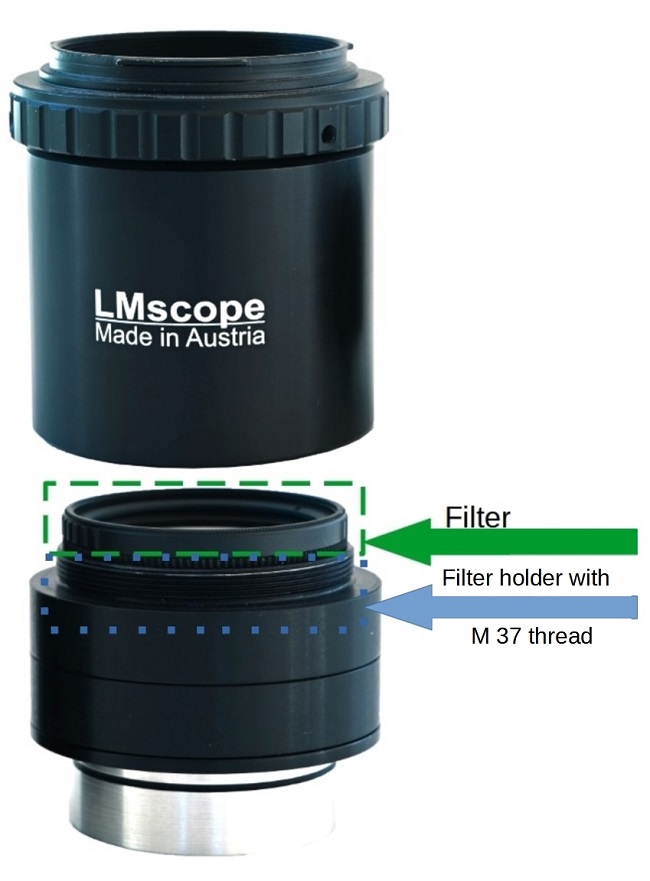 In addition to the phototubes with a camera port, two binocular versions without camera port are also available: Tube No. 415501-1400-000 and 415501-1403-000 .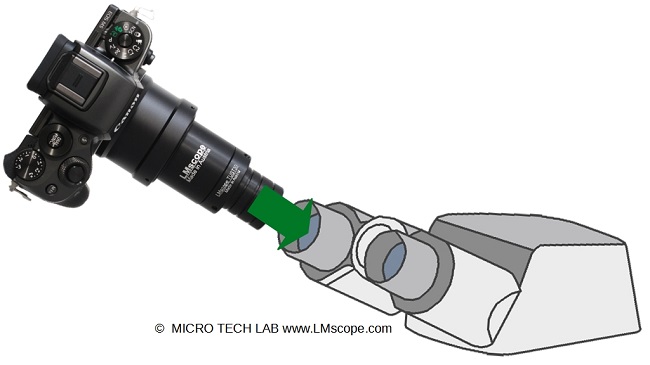 Art. Nr. 415501-1400-000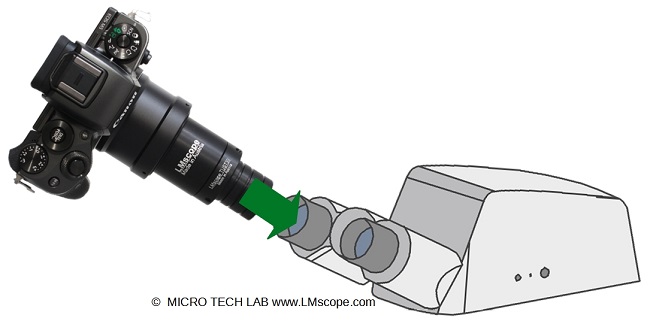 Art. Nr. 415501-1403-000:
With our eyepiece adapters, cameras can be attached to these binocular tubes by removing one eyepiece and putting the camera-adapter combination into its place.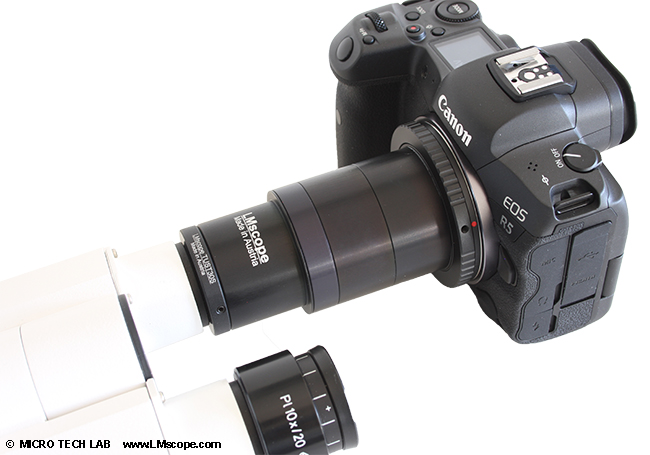 During presentations, it should be ensured that the microscope's Eco mode is disabled, as the Primostar 3 will automatically go into a power-saving sleep mode after 30 minutes of inactivity. This "auto power off" function should also be checked and deactivated on the camera that is being used.
An interesting feature for field work is the Primostar 3's USB port, which can be used for connecting a power bank for power supply or for charging a mobile device.
The Primostar 3 also has an integrated condenser turret for switching between different contrasting techniques.
The free Labscope imaging app from Zeiss can be used to connect the microscope with Wi-Fi enabled cameras – this way, you can display the live images from all connected microscopes in real time. With Labscope, users can capture images, record videos and measure microscopic samples. The images and videos can be shared directly with students, which allows open discussion and real interaction in the digital classroom or lab.
We recommend the following Primostar 3 packages for use with DSLR and mirrorless system cameras: package number "415501-0011-000", "415501-0041-000", "4115501-0021-000" or "415501-0031-000" They are equipped with a phototube which makes the workflow much more efficient and convenient.
Conclusion: The Primostar 3 is an improved version of the Zeiss's Primo Star series that meets the specific requirements of today's imaging applications. As with all microscopes, the selection of objective lenses is a crucial factor to consider. Our flexible adapter solutions are the ideal choice for attaching high-quality cameras with large sensors to this microscope.
You can find more information about camera selection on our two info pages camera recommendation and camera ranking. On request, we will also be happy to advise you individually.

14.06.2021
Photography:
Fitting the microscope to digital single-lens reflex (DSLR), mirrorless interchangeable-lens cameras (MILC ), digital single-lens mirrorless (DSLM) or C-mount cameras is easy with our LM digital SLR adapters, which feature a plan achromatic optical system. Our products make it possible to capture top-quality microscope images. To help you select the adapter that is right for your camera, we have set up an online configurator on our website. You can also email us – ideally with attached photographs of your microscope.
Modern DSLR and single-lens mirrorless (DSLM) offer the latest technology and are generally very well suited for microscopy applications. Most of them can be controlled remotely via PC/Mac. Because of their high sales volumes, they offer an excellent price/performance ratio compared to special-purpose microscope cameras.
Features of top DSLR and single-lens mirrorless cameras (DSLM):
- Large, powerful full-frame sensors (36 x 24 mm)
- Sensor resolution of 61 megapixels or 240 megapixels with Pixel Shift technology
- High light sensitivity (ISO 400,000+)
- Extensive dynamic range (up to 15 aperture stops/f-stops)
- Short exposure times (1/8000 second) up to 1/32,000 seconds using the digital shutter
- 4K Ultra HD or 8K Ultra HD video function
- Live video capture on external monitors in ultra HD quality
In most cases, these cameras are significantly more powerful than microscope cameras with smaller sensors (1/2" or 2/3"). On our website you will find our current camera recommendations and a camera ranking which is specifically tailored to microscopy applications.

Ordering code

Product description

Price

Price

Available




DD2XZPrimo3

LM Direct Imager SLR Adapter with special hard anti-reflection coating, plan achromatic optics for Zeiss Primostar3 phototube with an inside diameter of 38 mm , with Camera Lens Mount for Canon or Nikon



Operating Instructions0
Data Sheet1




LM_Pol_M37

Circular polarizing filter with M37 thread for LM microscope adapter




For EU (European Union) VAT (IVA, TVA) not included
New LM Digital Adapter for:
Nikon Z9 / Nikon Z8 / Sony Alpha 7R V / Sony Alpha 1 / Sony FX3 Cinema Line / Sony Alpha 9 II (ILCE-9M2) / Sony Alpha 9 / Nikon D6 / Canon EOS R3 / Canon EOS R6 Mark II / Canon EOS R8 / Sony Alpha 7R IV / Canon EOS R5 / Sony Alpha 7S II / Sony Alpha 7S III / Sony Alpha 7R III / Canon EOS R6 / Nikon Z6 / Nikon Z6II / Sony Alpha 7R II / Nikon Z7 / Nikon Z7II / Canon EOS R / Canon EOS Ra (Astro) / Nikon Z5 / Sony Alpha 7C / Canon EOS RP / Sony Alpha 7S / Canon EOS R7 / Leica SL2-S / Canon EOS R10 / Canon EOS 1D X Mark III / Nikon Z50 / Nikon Z30 / Nikon Z fc / Nikon D850 / Canon EOS 1D X Mark II / Nikon D780 / Olympus OM-1 / Sony Alpha 7III / Olympus OM-D E-M1 Mark III / Canon EOS R100 / Sony Alpha 6700 / Nikon D5 / Sony Alpha 6600 / Fujifilm X-H2S / Fujifilm X-S10 / Fujifilm X-E4 / Fujifilm X-Pro3 / Olympus OM-D E-M1X / Sony Alpha 6400 / Sony Alpha 6100 / Sony ZV-E10 / Canon EOS 1D X / Nikon D4s / Olympus OM-D E-M5 III / Canon EOS 90D / Canon EOS 5D Mark IV / Nikon D4 / Nikon D750 / Canon EOS 6D Mark II / Fujifilm X-T4 / Fujifilm X-T3 / Sony Alpha 6300 / Sony Alpha 6500 / Nikon D500 / Nikon D810 / Nikon D800 / Canon EOS M6 Mark II / Nikon D800E / Nikon Df / Panasonic Lumix DC-G9 / Nikon D610 / Nikon D600 / Canon EOS 250D / Canon EOS 850D / Rebel T8i / Canon EOS 6D / Sony Alpha 99 II (SLT-A99 II) / Canon EOS M200 / Canon EOS 5DS R ( without low-pass filter) / Olympus OM-D E-M1 Mark II / Canon EOS 80D / Canon EOS M50 Mark II / Canon EOS 5DS / Canon EOS M50 / Sony Alpha 77 II / Canon EOS 70D / Nikon D7200 / Pentax K-1 Mark II / Canon EOS 200D / Canon EOS 800D / Rebel T7i / Canon EOS 77D / Canon EOS 5D Mark III / Canon EOS 60D / Sony Alpha 7R / Sony Alpha 7 / Nikon DS-Qi2 (Microscope Camera) / Olympus OM-D E-M5 II / Nikon D3x / Olympus OM-D E-M1 / Pentax KP /