488
Switching cameras made easy with the LM microscope adapter and LM Macroscope/ Photo microscope – just change the camera connection
Use a variety of different DLSR and system camera models with just one microscope adapter
The modular design of our LM microscope adapters facilitates maximum flexibility in terms of camera selection. The adapter has an M42 thread on the camera side, which couples easily with a variety of different camera connections.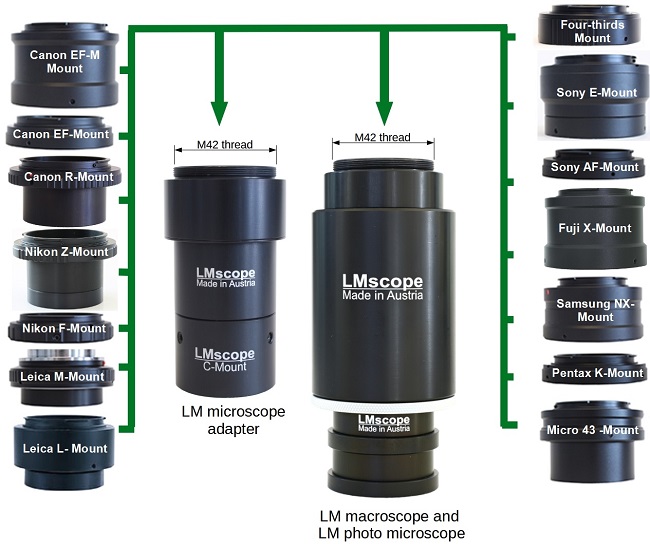 Our adapter solutions come with one camera connection included, which is specifically designed for the lens system of the adapter in order to ensure optimal functionality and the highest possible image quality. We will be happy to provide additional connections upon request. These bayonet adapters can also be ordered separately as accessory parts.
Prices and details:
Canon:

Sony:

Nikon:

Leica:

Pentax: K-Mount
Samsung: NX-Mount

Fujifilm: X-Mount
Click here for our current camera recommendations and a collection of valuable tips and insights.