394
Using high definition cameras with powerful computers and monitors in microscopy
Every techie's heart leaps when an opportunity arises to use state-of-the-art technology, such as cameras that can shoot 4k (or better) quality videos. Cameras like these can capture the most intricate microscopic details and deliver superb colour fidelity. At the same time, they also improve work efficiency, since they need less time to produce high-quality photographic and video material. Yet image quality depends not only on camera performance, but also on the other components involved (like the computer and monitor). These must also meet critical requirements to deliver premium image quality.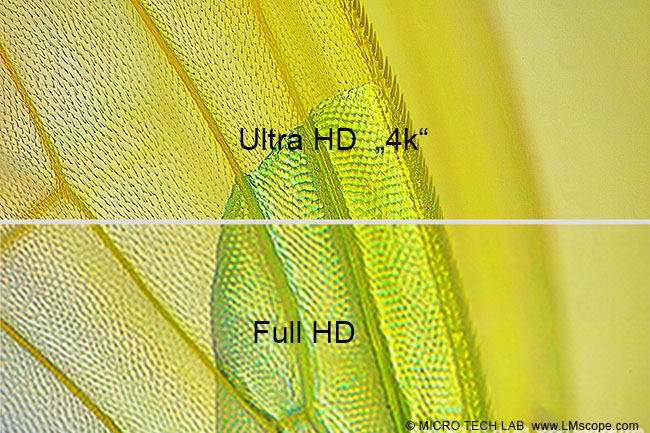 As technology continued to evolve, cameras, monitors and computers have steadily gained speed and power.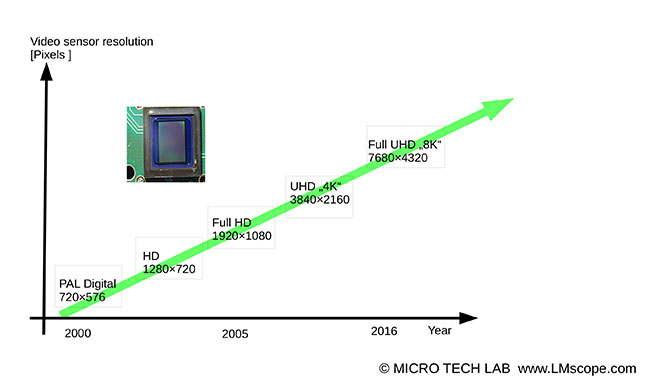 To unlock the full potential of 4k cameras, the computer/monitor system must be capable of processing such high quality. By extension, if combined PC performance is lacking, videos shot in 4k quality cannot be displayed effectively.
Of course, equipment that meets these high standards typically comes at prices that are not necessarily warranted by every application. Nevertheless, by carefully selecting the different components (camera, monitor and PC), users can still achieve excellent results – despite budget constraints.
Equipment capable of up to 6k resolution is currently available on the market, and screen components that are compatible in terms of performance can be had at affordable prices as well. At present (2016), 4k-capable cameras run from € 2,500 upwards, while the necessary computer equipment comes in at around € 800.
Camera:
Before anything else, users must decide whether to use a special microscope camera or a conventional DSLR or system camera. Regardless of camera type, however, the following minimum requirements must be met:
Image resolution of up to 50 megapixels,

Video resolution: FullHD, UltraHD, 4k, 6k

HDMI port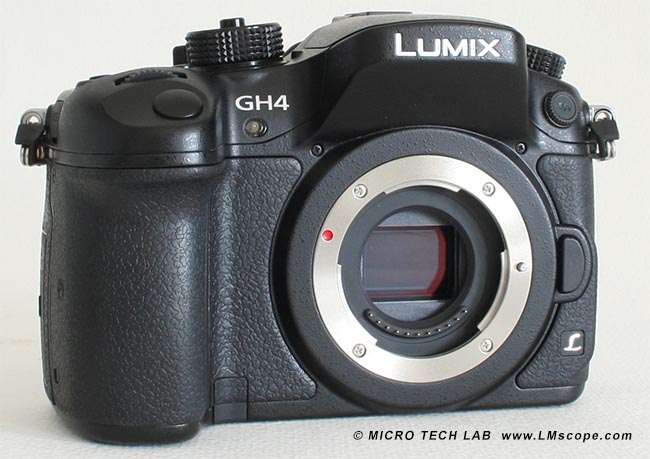 Monitor:
To assess image quality, a high-end monitor of at least 24" is needed. It is also important that the display offer a resolution of at least 1920 x 1080 Full HD, or better still, 3840 x 2160 Ultra HD, 4k or 6k.
Computer:
Due to the high resolution of photographic and video material, huge quantities of data are generated, and processing these vast amounts of data efficiently requires a high performance CPU. At a minimum, a Quad Core CPU with 4 GB of RAM should be used. Where the graphics card is concerned, it is best to use a model equipped with HDMI (1.4 or 2), or even better, a display port.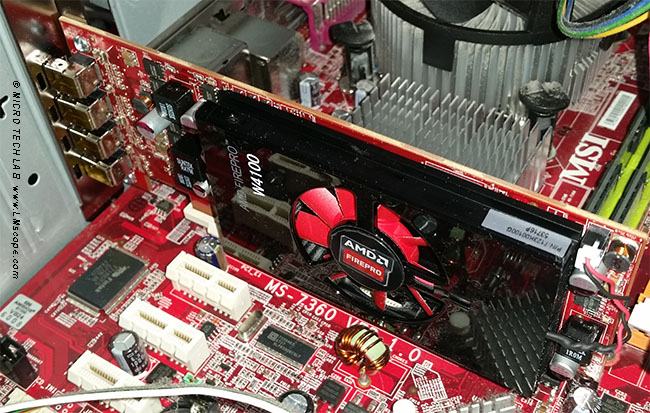 If a less powerful graphics card is used, the monitor will be unable to reproduce high resolution images. Where digital image processing is concerned, our experience with the AMD graphics card (FirePro series) has been quite good. The entry-level AMD FirePro W4100 card is relatively low priced (about € 200), but offers four display port outputs and consumes only 50 watts at full tilt. With support for four displays, the card can drive up to four high resolution displays simultaneously.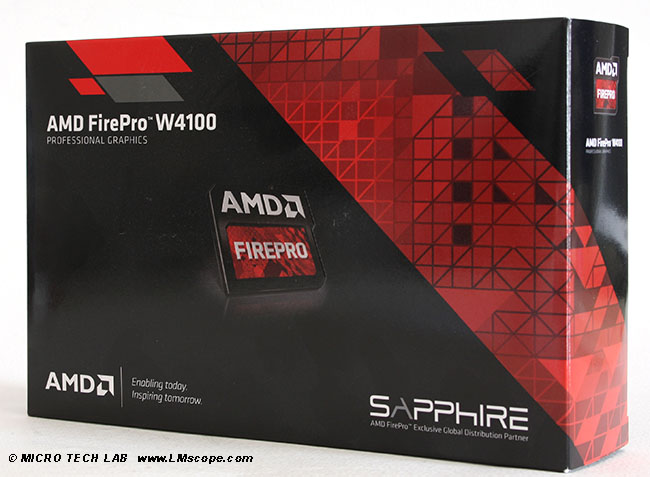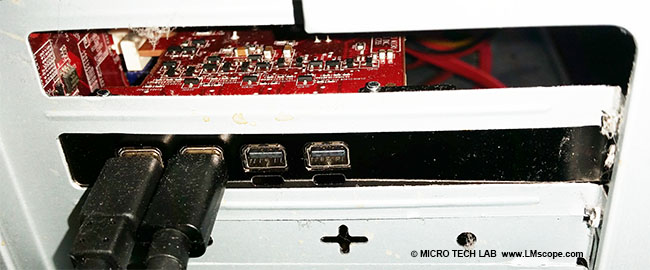 This means that only a single-slot cooling solution is required. For most applications, the AMD FirePro W4100 is more than adequate (4k screens for graphics software, remote control software, Photoshop, video editing, etc.). Depending on the application, other FirePro models that offer even greater performance might also be interesting. Notably, NVidia's Quadro series offers excellent products in this segment.
13.06.2016

New LM Digital Adapter for:
Nikon Z9 / Nikon Z8 / Sony Alpha 7R V / Sony Alpha 1 / Sony FX3 Cinema Line / Sony Alpha 9 II (ILCE-9M2) / Sony Alpha 9 / Nikon D6 / Canon EOS R3 / Canon EOS R6 Mark II / Canon EOS R8 / Sony Alpha 7R IV / Canon EOS R5 / Sony Alpha 7S II / Sony Alpha 7S III / Sony Alpha 7R III / Canon EOS R6 / Nikon Z6 / Nikon Z6II / Sony Alpha 7R II / Nikon Z7 /