383
LM wide-field camcorder adapter for the new generation of ultra HD camcorders
Camcorders are highly popular digital cameras due to their convenient size, ease of operation and the numerous applications they offer. Their integrated lens system also makes them particularly well suited for mobile use. The new generation of ultra HD camcorders, which features 4k resolution video recording capabilities, is excellently suited for photomicrography.
Micro Tech Lab has developed a special LM wide-field camcorder adapter which makes it possible to attach camcorders to microscopes without any complicated techniques being required. The quality of the images recorded with ultra HD camcorders in combination with our LM wide-field camcorder adapters is amazingly good, with very high resolution and large depth of field with sharp focus extending to the edges of the image.
The lenses used in our adapters feature an extra-large diameter and therefore deliver superb optical performance. In addition, they are equipped with a plan achromatic optical system and thus are a perfect match for camcorders with high-quality, integrated lenses (e.g. Zeiss, Leica, etc.).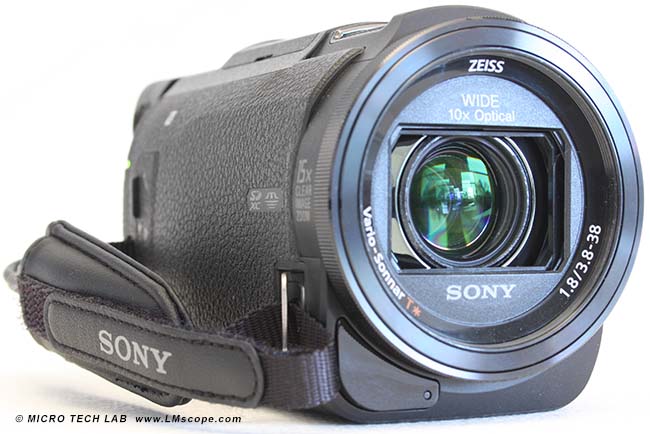 Our LM wide-field camcorder adapters are available for a wide range of microscopes, with solutions for both the photo tube:​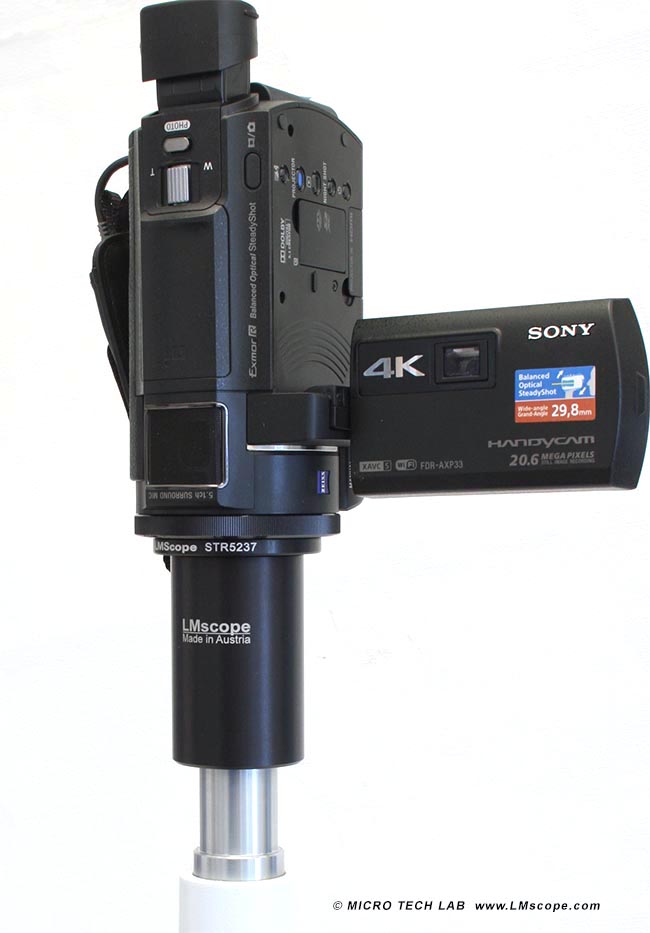 and the eyepiece tubes.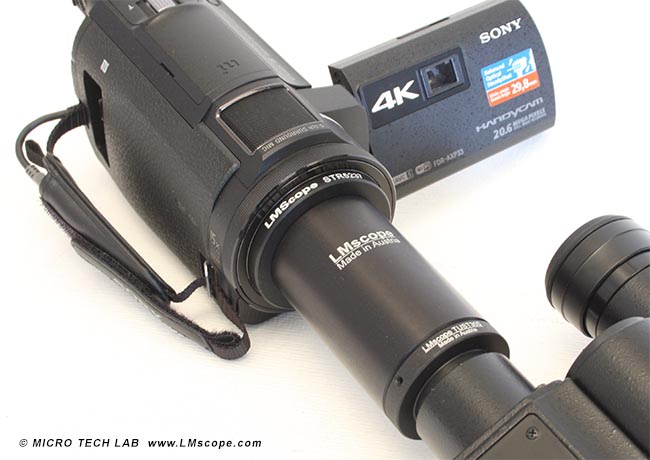 Our LM wide-field camcorder adapter has an M37 filter thread on the camera side. For cameras with different thread sizes, an additional step-down ring is needed (e.g. STR5537, STR5837, STR5237 etc.)
We also offer 1x c-mount ports for many microscopes not equipped with a standard photo tube. In such cases, please email us a photograph of the instrument you are using.
21.04.2016
Ordering code

Product description

Price

Price

Available




DA37WT

LM Digital Widefield Adapter with M37 thread, special hard anti-reflection coating, plan achromatic optics for 23.2mm eyepiece or phototube



Operating Instructions




DA37WTC

LM Digital Widefield Adapter with M37 thread, special hard anti-reflection coating, plan achromatic optics with C-Mount microscope thread (25.4mm) and for 23.2mm eyepiece or phototube and M37 thread



Operating Instructions




STR5237

LM Filter Step Down Ring from 52 mm to 37 mm



Data Sheet




STR5537

LM Filter Step Down Ring from 55 mm to 37 mm



Data Sheet




STR5837

LM Filter Step Down Ring from 58 mm to 37 mm



Data Sheet

For EU (European Union) VAT (IVA, TVA) not included