61
Connecting a digital camera to a computer via video output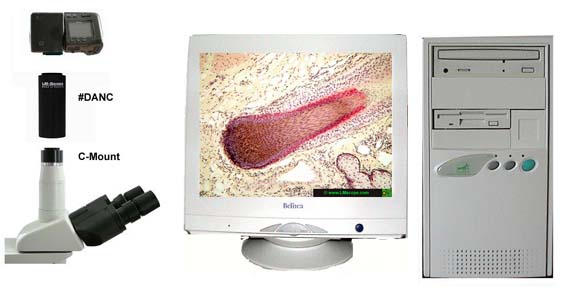 With this method the camera's video output is connected to the video input of a video card (cheapest solution: standard TV cards).
The analogue signal coming out of the digital camera's video output is digitized and can be shown on the computer monitor.
For simple watching on the monitor the hardware requirements are quite low (CPU from 200 MHz upwards). For hard disc recording in full quality it is recommendable to use a CPU from 1000 MHz upwards.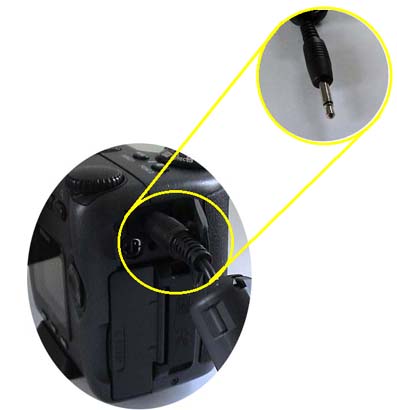 Open carefully the side coverage of the digital camera. Turn it aside and insert carefully the plug of the video cable into the socket next to the USB port.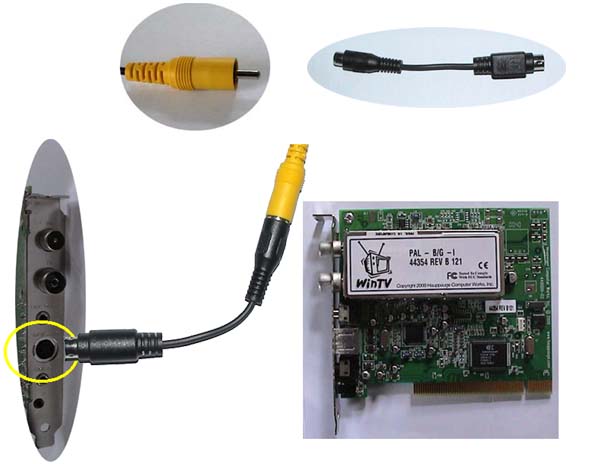 After connecting one end of the video cable with the digital camera, connect the other end with the computer. In our example a standard TV card was used. To connect the video cable with the composit input of the TV card, you need another adapter (normally supplied with the TV card).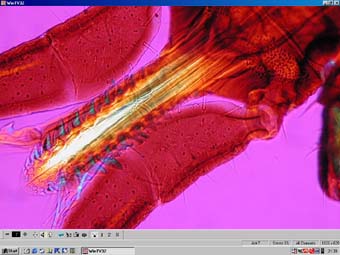 Just switch your software (e.g. WinTV32®) to the video channel and watch your images on the monitor.
Methodic Properties:
All methods mentioned above use only a small part of the maximum capacity of the video chips. In the digital camera, the primary digital image information is being transformed into an analogue video signal (PAL or NTSC). Compared to the digital camera's photo mode, this results in a heavy loss of information, but moving sequences can be watched realtime in return. The image quality is sufficient for examination or control purposes.
Using DV camcorders and digital cameras with LM Digital Adapters in microscopy
New LM Digital Adapter for:
Nikon Z9 / Nikon Z8 / Sony Alpha 7R V / Sony Alpha 1 / Sony FX3 Cinema Line / Sony Alpha 9 II (ILCE-9M2) / Sony Alpha 9 / Nikon D6 / Canon EOS R3 / Canon EOS R6 Mark II / Canon EOS R8 / Sony Alpha 7R IV / Canon EOS R5 / Sony Alpha 7S II / Sony Alpha 7S III / Sony Alpha 7R III / Canon EOS R6 / Nikon Z6 / Nikon Z6II / Sony Alpha 7R II / Nikon Z7 / Nikon Z7II / Canon EOS R / Canon EOS Ra (Astro) / Nikon Z5 / Sony Alpha 7C / Canon EOS RP / Sony Alpha 7S / Canon EOS R7 / Leica SL2-S / Canon EOS R10 / Canon EOS 1D X Mark III / Nikon Z50 / Nikon Z30 / Nikon Z fc / Nikon D850 / Canon EOS 1D X Mark II / Nikon D780 / Olympus OM-1 / Sony Alpha 7III / Olympus OM-D E-M1 Mark III /