386
A genuine alternative to stereo microscopes: the Olympus OM-D M5 with the practical LM 40 mm macro close-up lens on the LM macro stand 3
Our LM 40 mm macro close-up lens is the perfect tool for anyone interested in experiencing an easy and straightforward start in the exciting world of photomicro– and –macrography. For our test application, we used the Olympus OM-D M5 with a Zuiko Digital 12-50 mm zoom lens.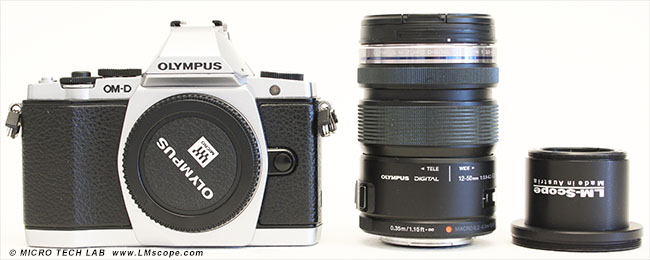 We began by screwing the LM 40 mm macro close-up lens to the front of the camera's zoom lens using a step-down ring (STR5237). Then we attached the entire camera unit to our LM macro stand 3 – which is particularly robust and stable – and we were set to go! We strongly recommend using the LM macro stand 3, as this eliminates focus blur and makes it possible to obtain exceptionally high image quality, even at high levels of magnification.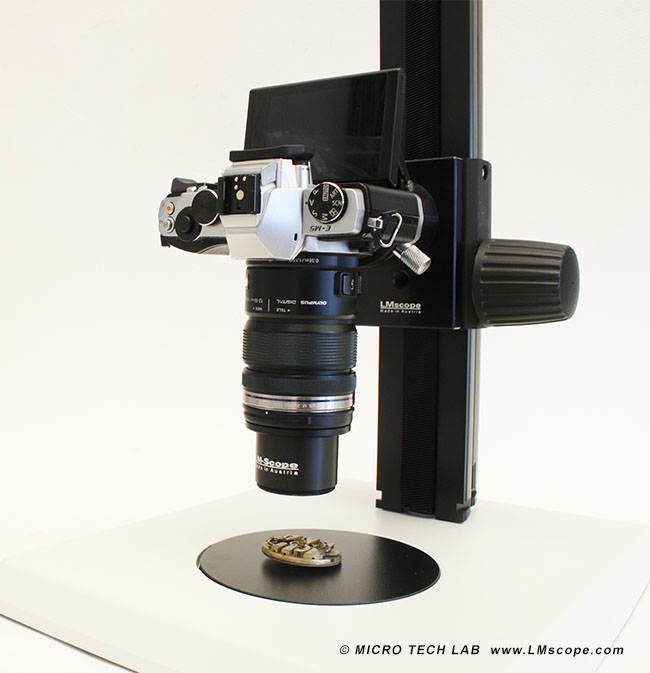 With this combination of equipment, you can achieve a level of magnification that is roughly equivalent to that of an 8x microscope magnification. At the lowest zoom setting, there is some peripheral darkening, but this disappears when medium and higher zoom settings are selected.
Due to the high numerical aperture obtained by combining the Zuiko digital lens and the LM close-up lens, the optical system not only delivers outstanding imaging performance, but also yields better results than conventional Greenough-type stereo microscopes. A direct comparison between the two systems demonstrates that at the same level of magnification, the LM close-up lenses make it possible to capture the specimen in greater detail.
This is attributable to the high-quality plan achromatic optical system of the LM macro close-up lenses combined with a short working distance and large diameter front lens. The central optical path makes it possible to obtain planar images that have a sharp focus all the way to the edges.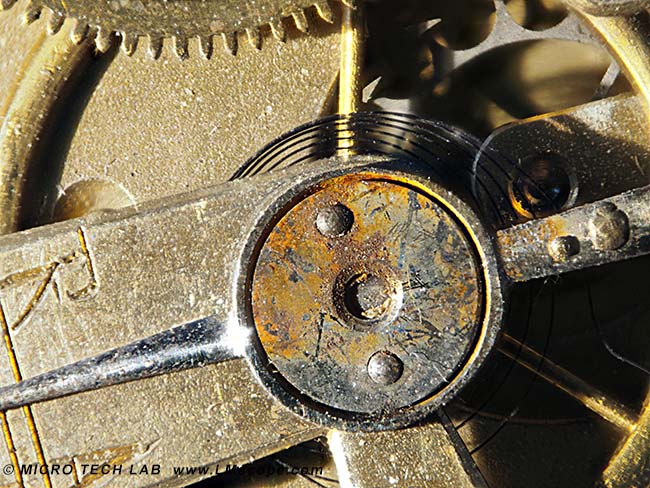 If you are looking for an even more powerful solution where resolution and magnification are concerned, then our LM 9x and 24x macroscopes are excellent options. We designed this equipment specifically for macrophotography, and it delivers outstanding photographic results! Where photography applications are involved, these macroscopes are a genuine alternative to stereo microscopes.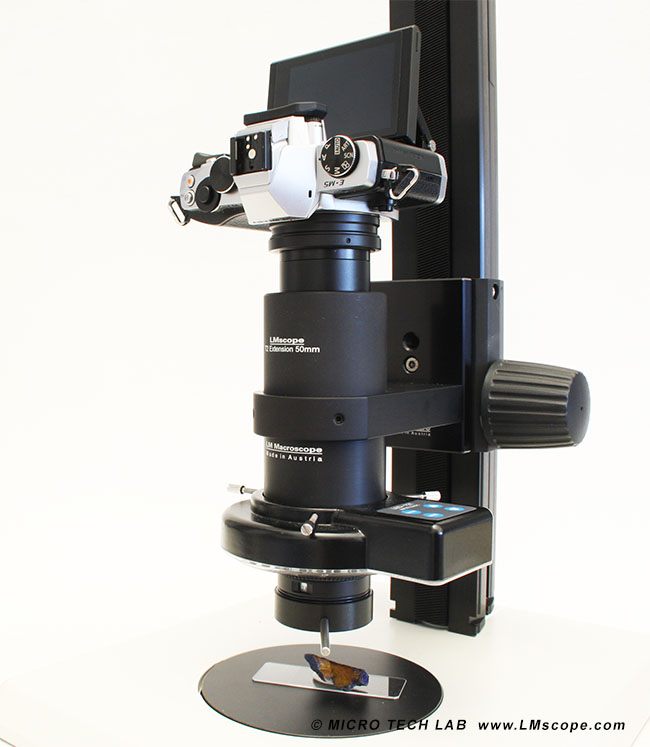 25.04.2016
Ordering code

Product description

Price

Price

Available




DMLDSLR40

LM Macro 40 - close-up lens 40mm (37mm thread)



Data Sheet0
Operating Instructions1




Makrostativ3

LM macro stand 3 with an extremely stable profile pillar with a length of 500mm, precise height adjustment with rack and pinion, quick coupling with quick-release plate, both black anodized and a black and white removable object disk



Data Sheet




STR5237

LM Filter Step Down Ring from 52 mm to 37 mm



Data Sheet

For EU (European Union) VAT (IVA, TVA) not included
New LM Digital Adapter for:
Olympus OM-1 / Olympus OM-D E-M1 Mark III / Olympus OM-D E-M1X / Olympus OM-D E-M5 III / Olympus OM-D E-M1 Mark II / Olympus OM-D E-M5 II / Olympus OM-D E-M1 / Olympus E-5 / Olympus E-3 / Olympus E-30 / Olympus E-620 / Olympus Pen E-PL7 / Olympus OM-D E-M5 / Olympus Pen E-PL5 / Olympus OM-D E-M10 / Olympus Pen E-PM2 / Olympus E-330 / Olympus E-520 / Olympus E-420 / Olympus E-450 / Olympus E-510 / Olympus E-410 / Olympus Pen E-PL8 / Olympus Pen E-PL6 / Olympus Pen E-PL3 / Olympus Pen E-PM1 / Olympus Pen E-P1 / Olympus Pen E-P2 / Olympus E-600 / Olympus Pen E-PL1 / Olympus Pen E-PL2 /