537
Turn your Canon EOS 5D Mark IV into a microscope – with the LM photomicroscope modules
As a representative example for Canon DSLRs and system cameras, we have adapted the EOS 5D Mark IV for microscopy and got sensational results.
The EOS 5D Mark IV is one of Canon's top-of-the-line DSLRs and is a great camera for scientific imaging. With a 30 MP full-frame sensor, a top sensitivity of ISO 102,400 and Ultra HD (4K) video recording capabilities, it ticks all the boxes when it comes to high-quality images. And combined with our LM photomicroscope and the LM macroscopes, the EOS 5D Mark IV also delivers excellent microscopy and macroscopy imaging results. For a detailed description of the camera's performance in microscopy, please see here.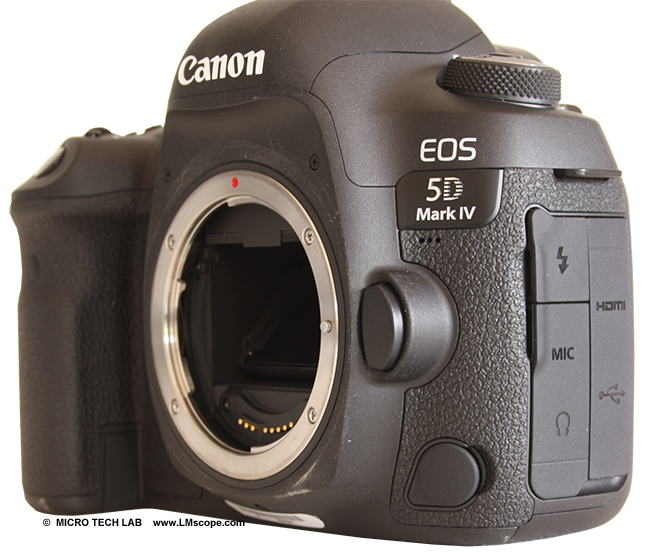 The photomicroscope module features high-quality plan achromatic infinity-corrected optics, specifically optimised for photomicrography. The LM photomicroscope is a complete optical system that offers a fixed microscope magnification from 18x to 600x, depending on the lens and tube models selected.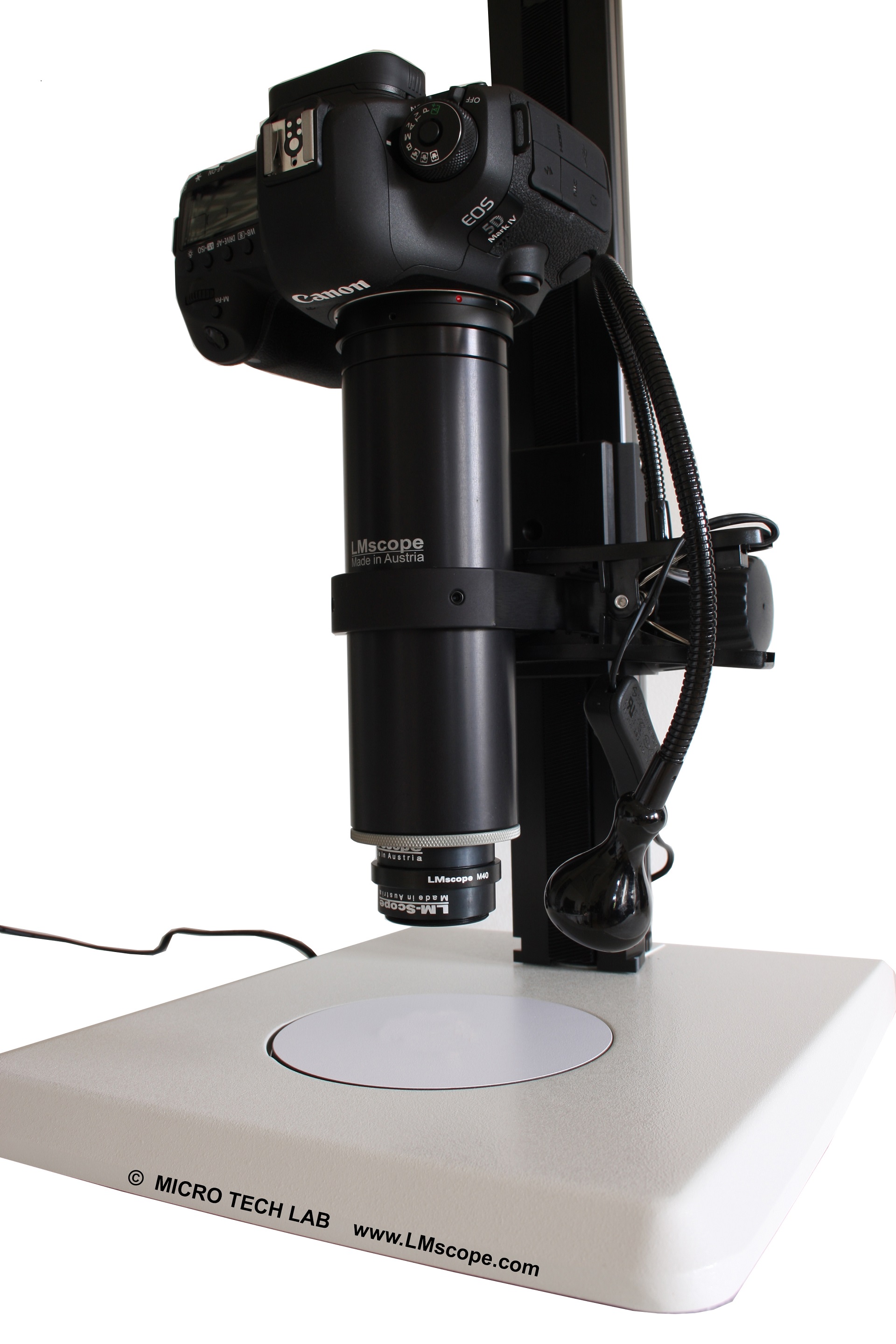 Example application: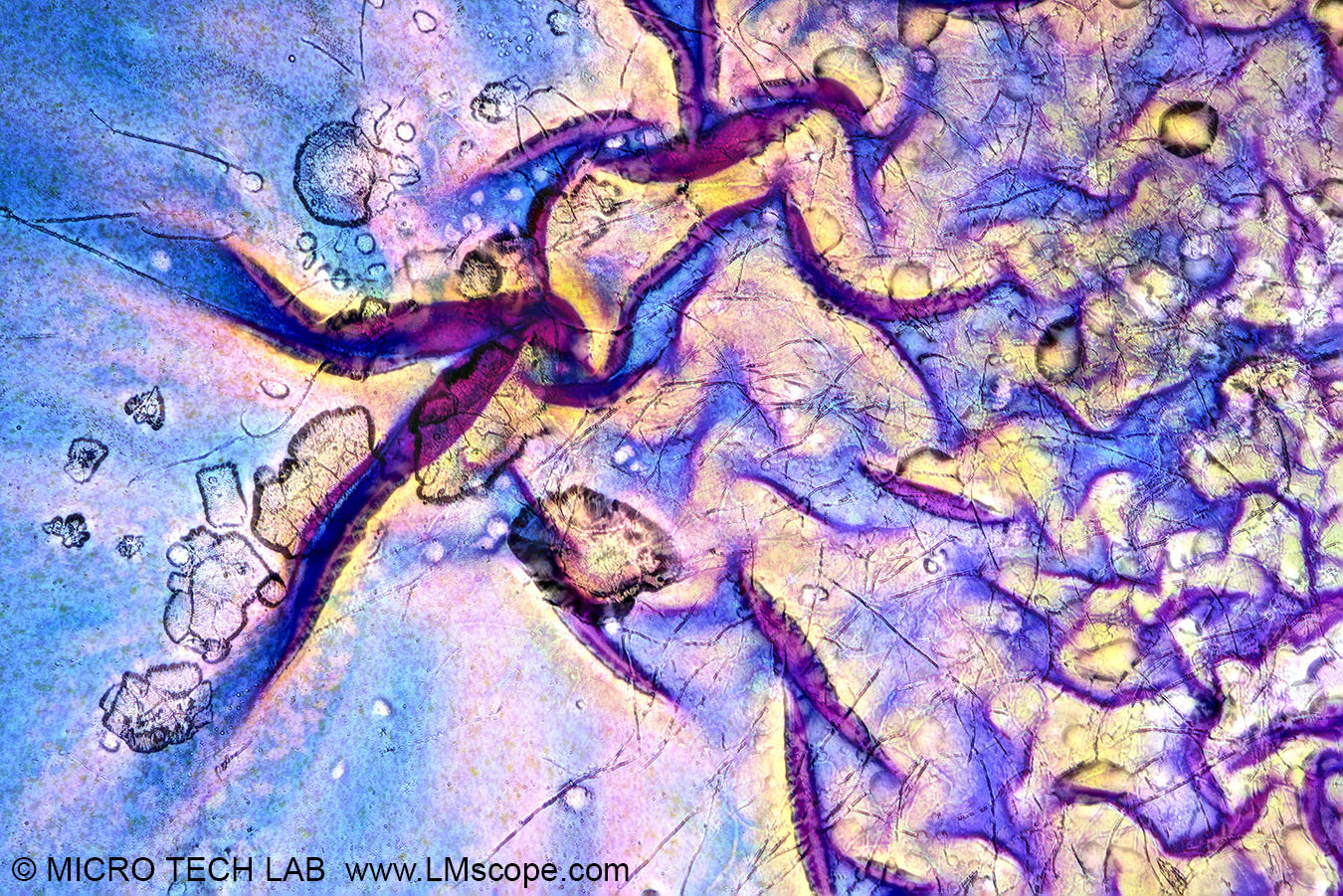 The LM photomicroscope modules are attached to the camera body like normal lenses. They are equipped with the appropriate bayonet adapter – in the case of the Canon EOS 5D Mark IV, the adapter needs to be compatible with the Canon EF mount. This combination of high-quality camera and powerful optical system is able to deliver excellent image quality.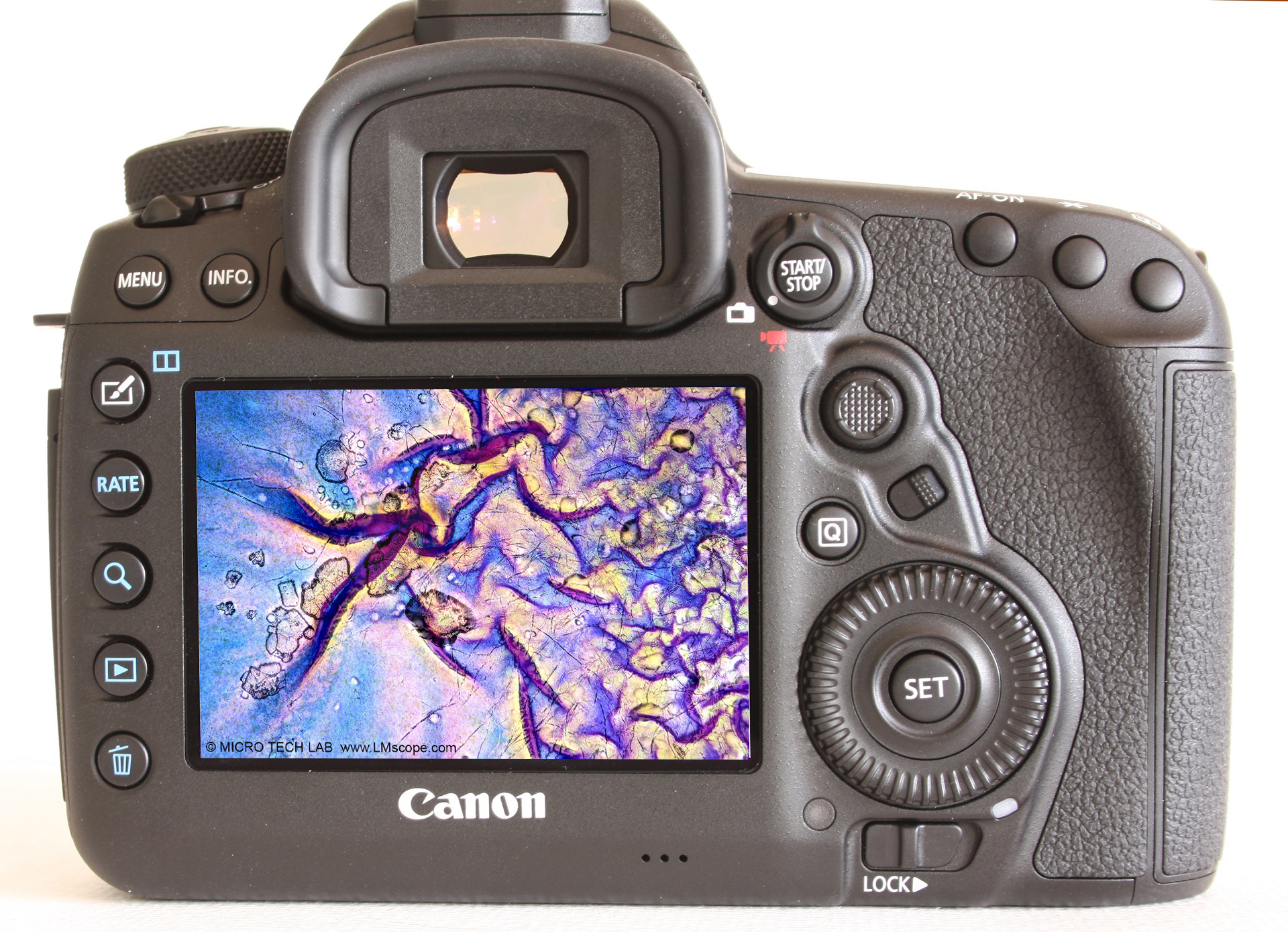 We recommend focus stacking, using a motorised focusing rail, to create images with maximum depth of field. The image stacks that are generated automatically are processed with a special software tool (e.g. Helicon Focus) and merged into one single shot. This way, blurriness in parts of the image can be avoided, especially when working with thicker specimens.
The LM photomicroscope can be equipped with a variety of different objective lenses – from macro lenses with extra-large working distance up to microscope objectives.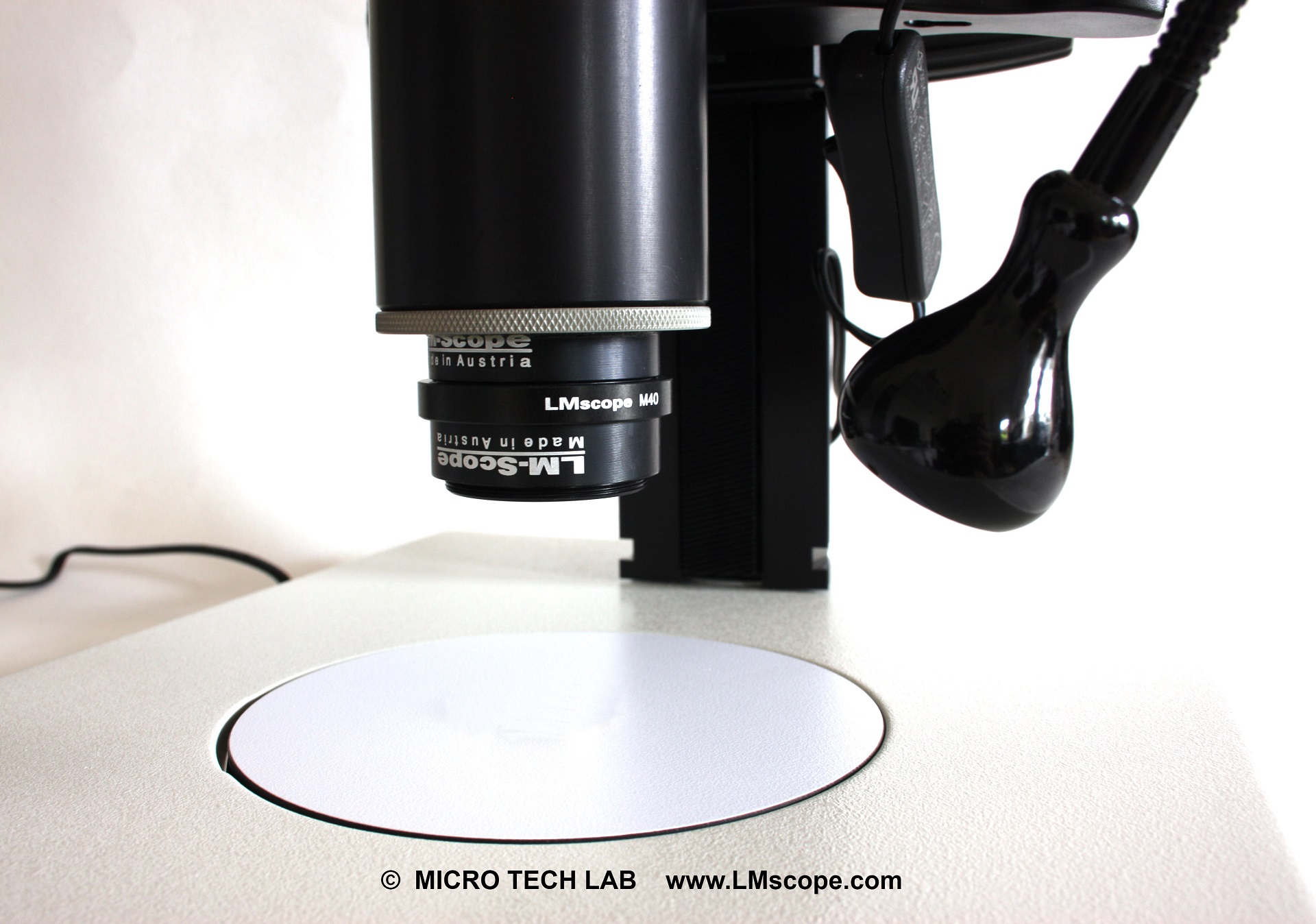 Photo: LM plan lens 5x and 2x
The Canon EOS camera and the motorised StackShot rail can be efficiently controlled with the Helicon Remote software. The camera is connected to the computer with a USB cable.
Conclusion: The Canon EOS 5D Mark IV is an excellent camera for microscopy. Combined with our LM photomicroscope, the signature feature of which is its modular design, users will find a multitude of application possibilities that leave nothing to be desired!
New LM Digital Adapter for:
Nikon Z9 / Nikon Z8 / Sony Alpha 7R V / Sony Alpha 1 / Sony FX3 Cinema Line / Sony Alpha 9 II (ILCE-9M2) / Sony Alpha 9 / Nikon D6 / Canon EOS R3 / Canon EOS R6 Mark II / Canon EOS R8 / Sony Alpha 7R IV / Canon EOS R5 / Sony Alpha 7S II / Sony Alpha 7S III / Sony Alpha 7R III / Canon EOS R6 / Nikon Z6 / Nikon Z6II / Sony Alpha 7R II / Nikon Z7 / Nikon Z7II / Canon EOS R / Canon EOS Ra (Astro) / Nikon Z5 / Sony Alpha 7C / Canon EOS RP / Sony Alpha 7S / Canon EOS R7 / Leica SL2-S / Canon EOS R10 / Canon EOS 1D X Mark III / Nikon Z50 / Nikon Z30 / Nikon Z fc / Nikon D850 / Canon EOS 1D X Mark II / Nikon D780 / Olympus OM-1 / Sony Alpha 7III / Olympus OM-D E-M1 Mark III / Canon EOS R100 / Sony Alpha 6700 / Nikon D5 / Sony Alpha 6600 / Fujifilm X-H2S / Fujifilm X-S10 / Fujifilm X-E4 / Fujifilm X-Pro3 / Olympus OM-D E-M1X / Sony Alpha 6400 /