327
Taking pictures with the stereomicroscope Huvitz HSZ ZB700
Wonderful images can be taken with digital SLR, mirrosless system or USB-cameras (c-mount camera) in combination with our LM digital adapters and a Huvitz stereomicroscope. Due to standardised fittings it is very easy to connect our LM digital adapters with the microscope.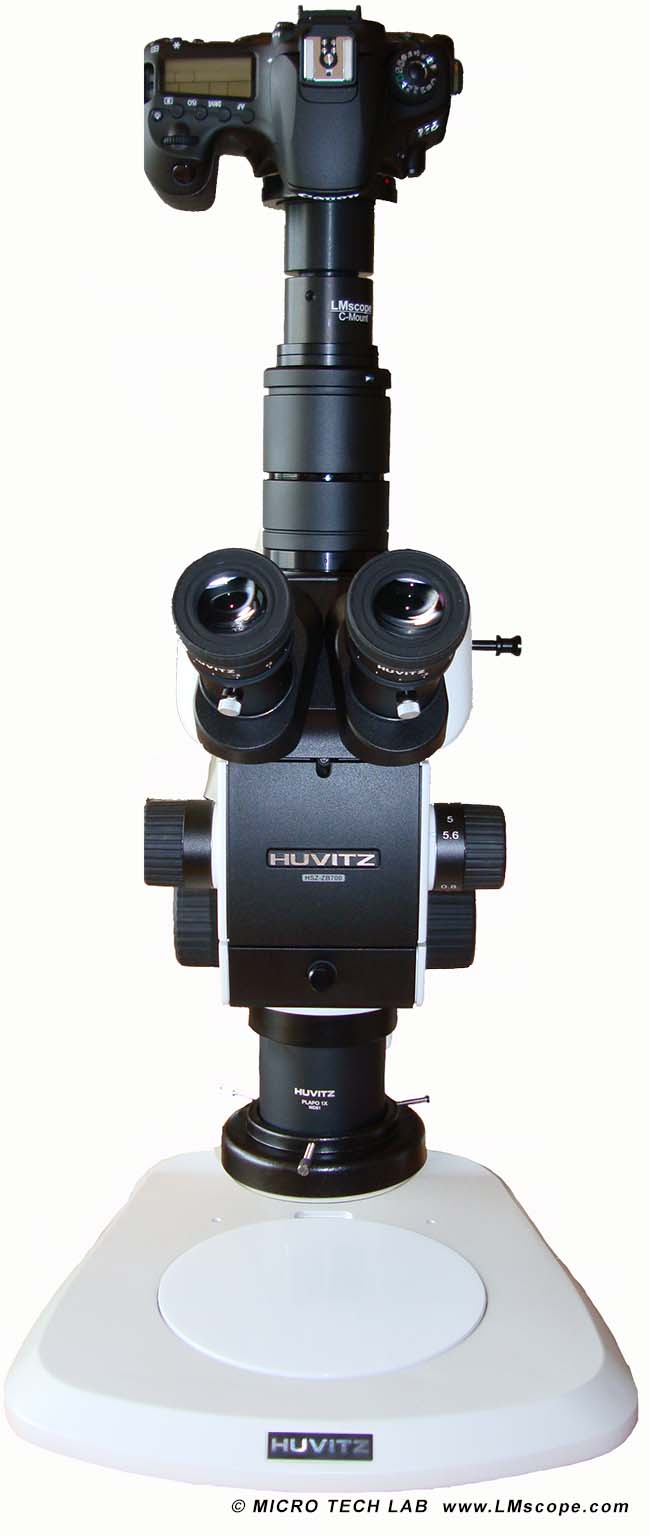 Huvitz is a korean producer, well known for his ophthalmic products. For some years now, Huvitz also successfully produces stereo- and laboratory microscopes..
The Huvitz HSZ-700 is a stereomicroscope, designed according to the Galileo- or telescope style. That means that there is only one lens with a large diameter, through which the optical paths run for both eyes. This system is better suitable for microphotography than Greenough microscopes.
The zoom is 7:1 and provides a magnification range from 8x to 56x.
The operation is clear and convenient, i.e. click-stop for each magnification (0.8, 1, 1.25, 1.6, 2, 2.5, 3.5, 4, 5, 5.6). There are two possibilities to adjust the optical path of the trinocularhead (HSZ-TR30), 100% eyepiecetubes or 20% eyepiecetubes and 80% phototube.
Four different kinds of lenses available for this instrument, three achromates and one planachromate.
The installation of a digital SLR, system- or c-mountcamera onto a Huvitz microscope is very easy with the help of our LM digital adapters. For mounting cameras with large sensor sizes (DSLR, systemcamera or c-mount-camera with 1") onto the trinocularhead (HSZ-TR30), we recommend a c-mount port with the optical factor 1x (HSZ-CP1X).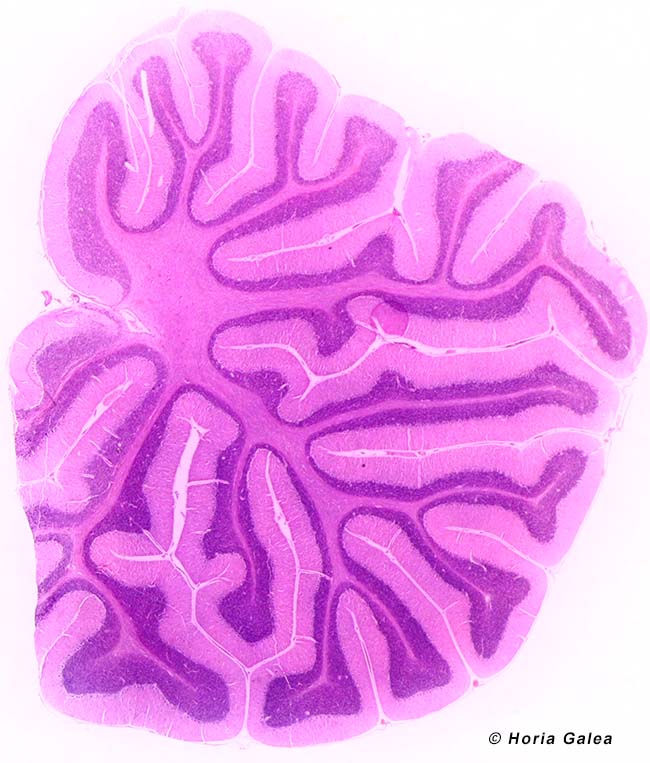 Photography:
Fitting the microscope to digital single-lens reflex (DSLR), mirrorless interchangeable-lens cameras (MILC ), digital single-lens mirrorless (DSLM) or C-mount cameras is easy with our LM digital SLR adapters, which feature a plan achromatic optical system. Our products make it possible to capture top-quality microscope images. To help you select the adapter that is right for your camera, we have set up an online configurator on our website. You can also email us – ideally with attached photographs of your microscope.
Modern DSLR and single-lens mirrorless (DSLM) offer the latest technology and are generally very well suited for microscopy applications. Most of them can be controlled remotely via PC/Mac. Because of their high sales volumes, they offer an excellent price/performance ratio compared to special-purpose microscope cameras.
Features of top DSLR and single-lens mirrorless cameras (DSLM):
- Large, powerful full-frame sensors (36 x 24 mm)
- Sensor resolution of 61 megapixels or 240 megapixels with Pixel Shift technology
- High light sensitivity (ISO 400,000+)
- Extensive dynamic range (up to 15 aperture stops/f-stops)
- Short exposure times (1/8000 second) up to 1/32,000 seconds using the digital shutter
- 4K Ultra HD or 8K Ultra HD video function
- Live video capture on external monitors in ultra HD quality
In most cases, these cameras are significantly more powerful than microscope cameras with smaller sensors (1/2" or 2/3"). On our website you will find our current camera recommendations and a camera ranking which is specifically tailored to microscopy applications.

New LM Digital Adapter for:
Nikon Z9 / Nikon Z8 / Sony Alpha 7R V / Sony Alpha 1 / Sony FX3 Cinema Line / Sony Alpha 9 II (ILCE-9M2) / Sony Alpha 9 / Nikon D6 / Canon EOS R3 / Canon EOS R6 Mark II / Canon EOS R8 / Sony Alpha 7R IV / Canon EOS R5 / Sony Alpha 7S II / Sony Alpha 7S III / Sony Alpha 7R III / Canon EOS R6 / Nikon Z6 / Nikon Z6II / Sony Alpha 7R II / Nikon Z7 / Nikon Z7II / Canon EOS R / Canon EOS Ra (Astro) / Nikon Z5 / Sony Alpha 7C / Canon EOS RP / Sony Alpha 7S / Canon EOS R7 / Leica SL2-S / Canon EOS R10 / Canon EOS 1D X Mark III / Nikon Z50 / Nikon Z30 / Nikon Z fc / Nikon D850 / Canon EOS 1D X Mark II / Nikon D780 / Olympus OM-1 / Sony Alpha 7III / Olympus OM-D E-M1 Mark III / Canon EOS R100 / Sony Alpha 6700 / Nikon D5 / Sony Alpha 6600 / Fujifilm X-H2S / Fujifilm X-S10 / Fujifilm X-E4 / Fujifilm X-Pro3 / Olympus OM-D E-M1X / Sony Alpha 6400 /