385
Photomicrography: Using the Canon EOS Utility 2 with Apple computers
Apple computers (such as the MacBook, MacBook Air, MacBook Pro, iMac, Mac Pro and Mac mini) have always been highly popular in the English-speaking world. Among their particularly appealing characteristics are their novel design and use of cutting-edge technologies. While the Apple family of computers appeals primarily to people in creative professions, photo studios and advertising agencies, many large companies are now also using Apple products. When capturing photographs and shooting videos, the opportunity to work with iMac technology equipped with high-definition Retina screens (4k or even 5k) is simply wonderful! This advantage also applies to photographic documentation obtained via microscope or macroscope!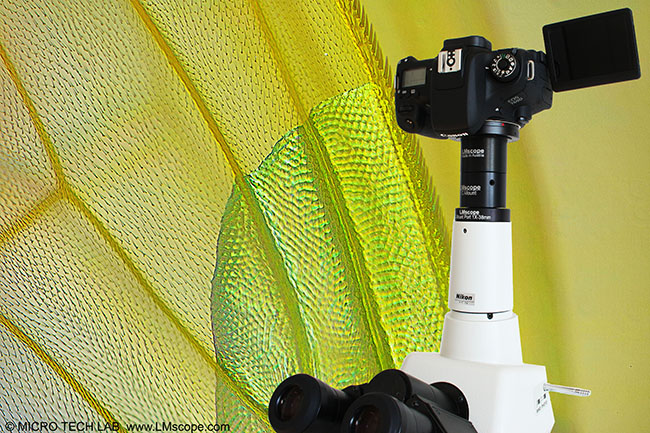 "Thanks to the high pixel density of the Retina screens, image details are emphasised, and the images themselves appear remarkably bright and lucid. We decided to use a Mac mini for our report, since this model is distinguished by its compact design and relatively affordable price."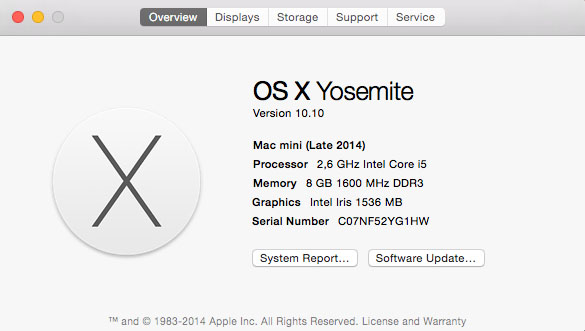 Installing the Canon EOS Utility 2 software is very simple, and it is ready to use almost immediately. The Canon EOS camera can remain attached to the microscope or macroscope, as the equipment is controlled by the Mac mini.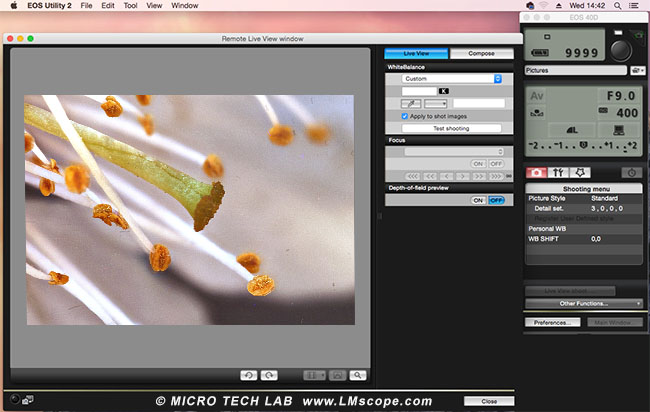 In Live View mode, the camera image is displayed on the Mac mini screen.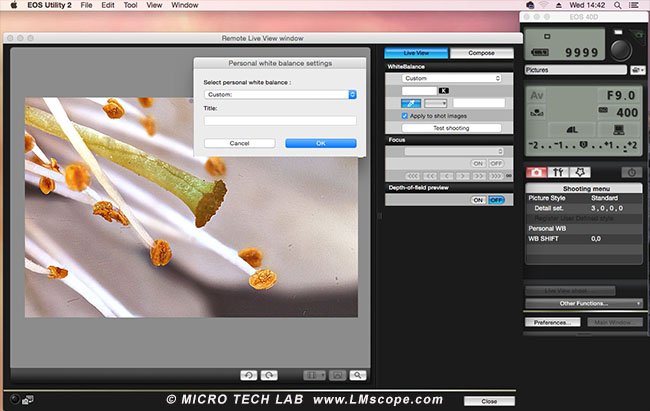 All camera settings, such as white balance, brightness, etc., can be adjusted on the monitor, and even the shutter release is activated via mouse click.
This computer-based control prevents the motion blur caused by manual camera operation. Controlling the camera remotely also facilitates a highly efficient workflow, as the images taken can be stored immediately in the appropriate Mac directory. The Canon EOS Utility software, provided free of charge by Canon, can be downloaded from the Canon website.
Time-lapse shooting is another great technique for capturing stunning images.
Conclusion:
We enthusiastically recommend Canon's Utility software for cameras being used in stationary mode on a microscope, as it enormously improves image quality and workflow. Another plus factor is that Canon offers this fantastic tool free of charge. Assuming your budget has the requisite flexibility, working with Apple's high-definition Retina screens (4k or 5k) is simply a dream.
25.04.2016
New LM Digital Adapter for:
Nikon Z9 / Nikon Z8 / Sony Alpha 7R V / Sony Alpha 1 / Sony FX3 Cinema Line / Sony Alpha 9 II (ILCE-9M2) / Sony Alpha 9 / Nikon D6 / Canon EOS R3 / Canon EOS R6 Mark II / Canon EOS R8 / Sony Alpha 7R IV / Canon EOS R5 / Sony Alpha 7S II / Sony Alpha 7S III / Sony Alpha 7R III / Canon EOS R6 / Nikon Z6 / Nikon Z6II / Sony Alpha 7R II / Nikon Z7 / Nikon Z7II / Canon EOS R / Canon EOS Ra (Astro) / Nikon Z5 / Sony Alpha 7C / Canon EOS RP / Sony Alpha 7S / Canon EOS R7 / Leica SL2-S / Canon EOS R10 / Canon EOS 1D X Mark III / Nikon Z50 / Nikon Z30 / Nikon Z fc / Nikon D850 / Canon EOS 1D X Mark II / Nikon D780 / Olympus OM-1 / Sony Alpha 7III / Olympus OM-D E-M1 Mark III / Canon EOS R100 / Sony Alpha 6700 / Nikon D5 / Sony Alpha 6600 / Fujifilm X-H2S / Fujifilm X-S10 / Fujifilm X-E4 / Fujifilm X-Pro3 / Olympus OM-D E-M1X / Sony Alpha 6400 /