339
Panasonic remote control app for mirrorless system cameras
We tested Panasonic's camera control app using the Panasonic Lumix GH4 and an iPad 3 with retina display.
Downloading the app from the App Store and installing it on the iPad went smoothly and without any issues.
First, you need to set up the WiFi/WLAN using a QR code. You can scan the code with your tablet's camera, so you don't have to worry about keypunching and typos.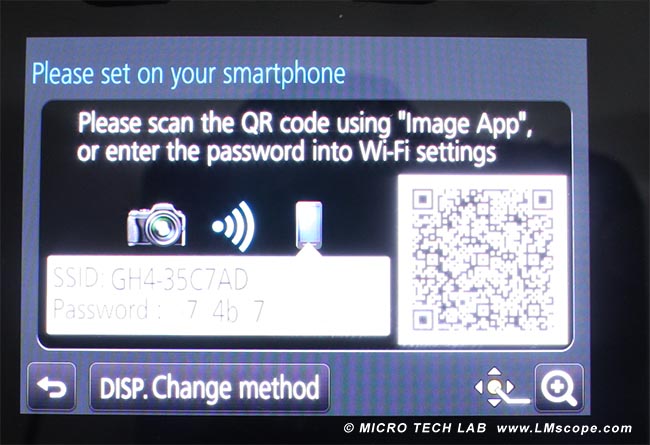 Now you locate the camera on your tablet: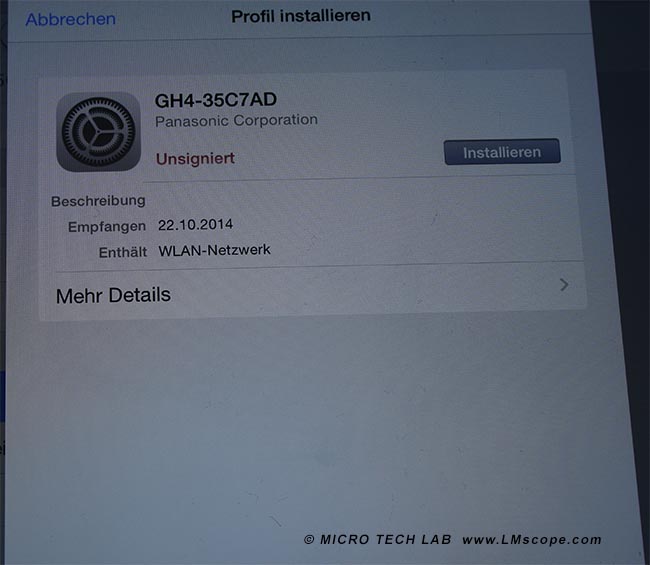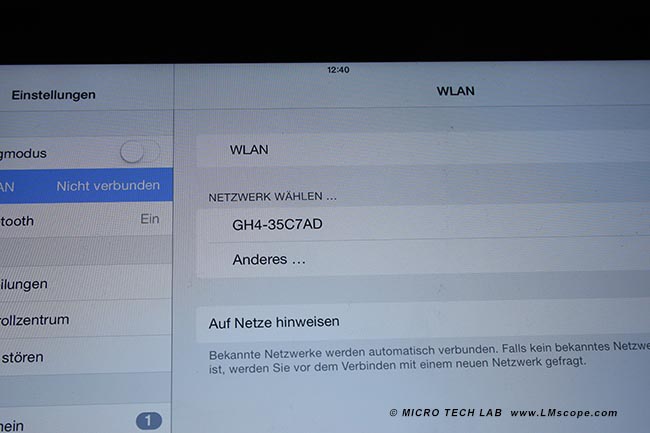 Direct communication, with no router required, is also possible: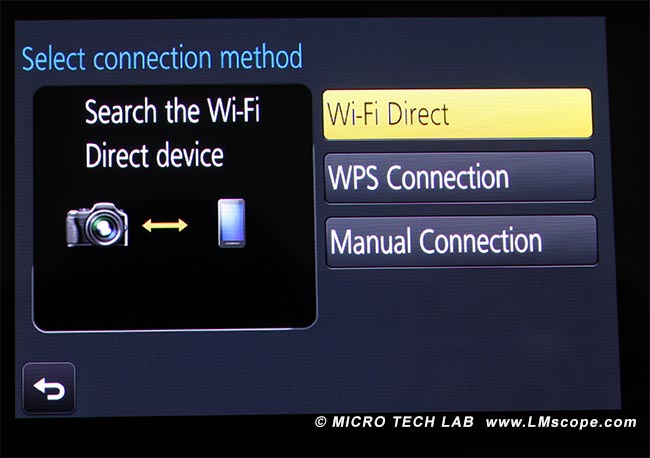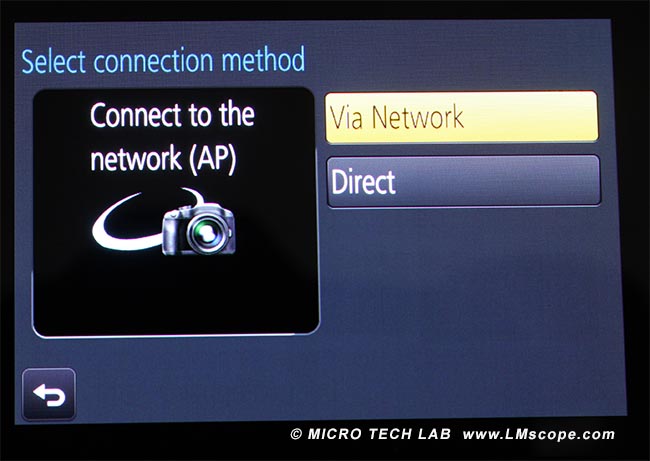 The app is launched, displaying a Live View window for the preview: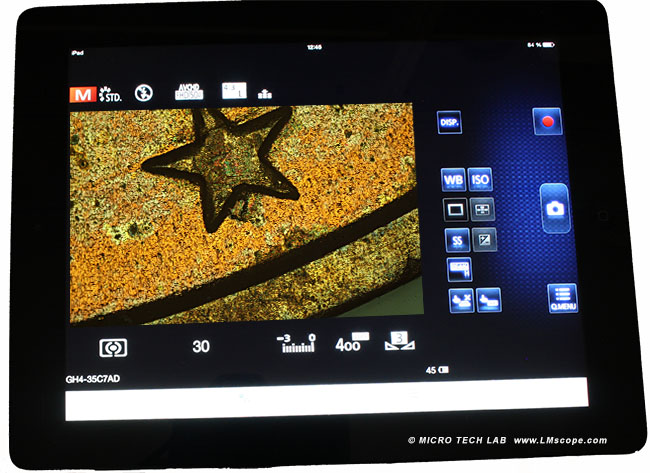 The app covers the basic functions, such as brightness, ISO settings, white balancing and a zoom function (max. 6x).
The maximum possible resolution is VGA (640 x 480).
Conclusion: This app is currently the only convenient way to control Panasonic cameras from a tablet. Unfortunately, however, a more extensive remote control software for the PC or Mac, such as other camera manufacturers have already been offering for some time now, is not available. Particularly for laboratory applications, upgrading the software to include these features would make it much easier to use Panasonic cameras.
16.01.2015
New LM Digital Adapter for:
Panasonic Lumix DMC-GH4 / Panasonic Lumix DMC-GX7 / Panasonic Lumix DMC-GH3 / Panasonic Lumix DC-GH5 / Panasonic Lumix DMC-GH2 / Panasonic Lumix DMC-GX1 / Panasonic Lumix DMC-GF5 / Panasonic Lumix DMC-G2 / Panasonic Lumix DMC-GH1 / Panasonic Lumix DMC-GF2 / Panasonic Lumix DMC-GF3 / Panasonic Lumix DMC-G10 / Panasonic Lumix DMC-G1 / Panasonic Lumix DMC-GF1 / Panasonic Lumix DMC-FZ38 / Panasonic DMC-FT3 / Panasonic HDC-SD800 / Panasonic HDC-SD909 / Panasonic HDC-TM900 / Panasonic HDC-HS900 / Panasonic DMC-FS18 / Panasonic DMC-FS35 / Panasonic DMC-FS37 / Panasonic DMC-TZ22 / Panasonic DMC-FS16 / Panasonic DMC-TZ18 / Panasonic DMC-FX77 / Panasonic DMC-FT3 / Panasonic Lumix DMC-FS35 / Panasonic Lumix DMC-L10 / Panasonic Lumix DMC-FZ100 / Panasonic HDC-SD99 / Panasonic Lumix DMC-FX150 / Panasonic Lumix DMC-FS11 / Panasonic Lumix DMC-FS30 / Panasonic Lumix DMC-FS30 / Panasonic Lumix DMC-FX66 / Panasonic Lumix DMC-ZX3 / Panasonic Lumix DMC-FT2 / Panasonic DMC-FX70 /