409
Micro Tech Lab advisory service
Our many years of experience, coupled with the extensive expertise we have acquired in microscopy and macroscopy, digital photography and the preservation of microscope specimens, enable us to find optimum solutions for the creation of high quality photos and video recordings for a wide variety of applications.
Although our standard solutions accommodate many requirements and are readily available, we also develop special designs and customised solutions that meet unique customer needs.
When necessary, we also offer a comprehensive, personal advisory service to respond to individual questions and requirements.
The benefits of personalised advice are clear:
You save time because an experienced specialist will respond to your specific questions and offer professional advice.
You often save money because we compare different approaches to addressing your requirements and identify the most cost-effective option available. Experience has taught us that achieving better outcomes is often possible with a small budget rather than, for example, choosing expensive, special purpose cameras.
Our advisory service is entirely objective, as we do not sell microscopes or cameras ourselves. The recommendations we provide are based on our extensive research and experience, which we also provide to our customers, cost-free, via the test reports and analyses that appear on our website.
Of course, advice about our own products is always free of charge. Since obtaining expert advice on third-party products (such as cameras or microscopes) or (such as ways to improve image quality or selecting optimum camera settings) generally demands lots of time and work, the advisory service we provide in these areas carries a charge. If you would like to take advantage of this type of service, please contact us. We would be pleased to give you the details of our advisory service fees in advance.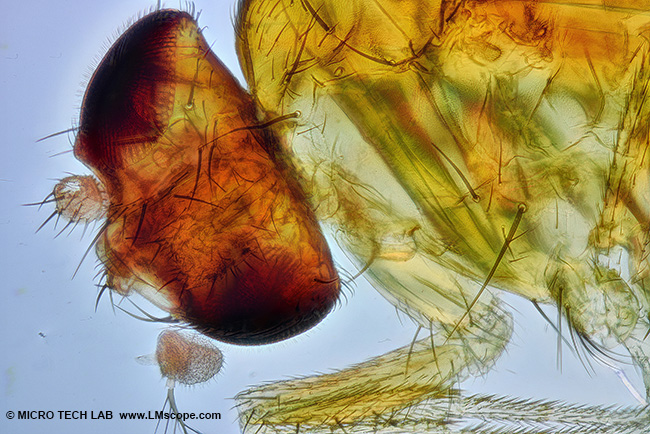 Customised advice is often requested for the following topics:
Selecting the best digital camera or microscope for your specific application requirement

Improving image quality using your existing equipmen

Optimising illumination for your photograph

Using focus stacking software to meet your requirements

Choosing the right fixing agent/mounting medium for microscope specimens