358
Photographic and video work on the microscope with the Nikon D3200
The 24 megapixel Nikon D3200 entry-level camera offers wireless connectivity via WLAN as an option. But how does it perform when used on a microscope?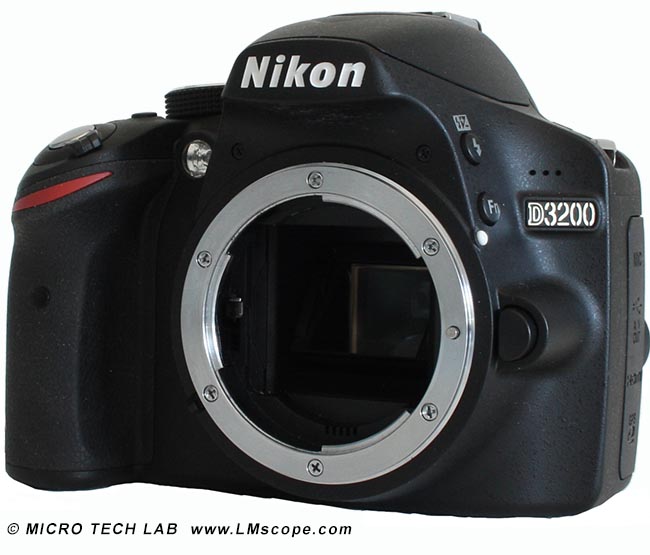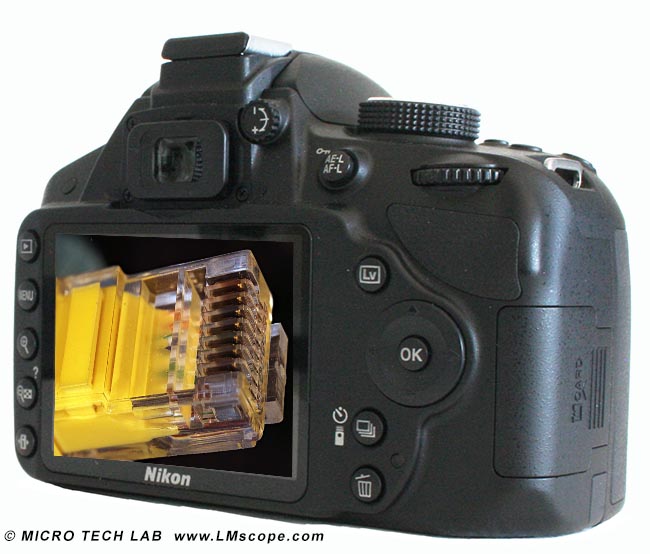 The Nikon D3200 is a favourably priced entry-level DSLR camera and the first in its category to come with 24 megapixels.
The body is very robust and gives a good grip experience. The back has a fixed 3" screen with a resolution of 921,000 pixels. The mode selector dial is situated in the usual place for a Nikon.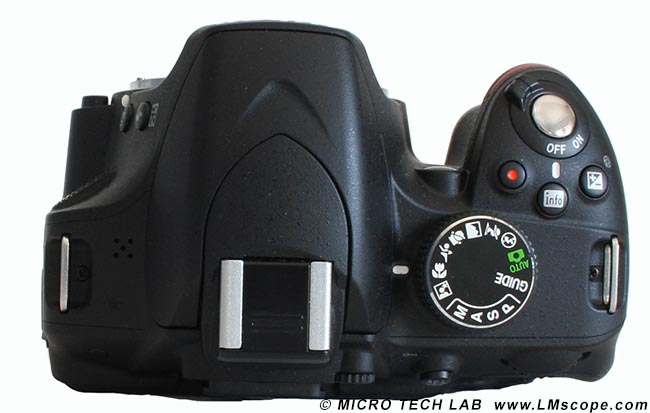 In addition, the Nikon D3200 offers full HD video recording with 30 frames per second and also has the option to add a WiFi adapter.
This is a new feature that enables the wireless transfer of images. With a special Android app it is even possible to control the camera remotely and to display Live View images.
Unfortunately, as with Nikon's other entry-level cameras, all automatic functions (including the automatic exposure control) are disabled on the D3200 when a non-original lens (such as a digital adapter, for example) is used. This means that it is only possible to work in M (manual) mode on the microscope, which makes it more difficult to choose the optimal exposure time.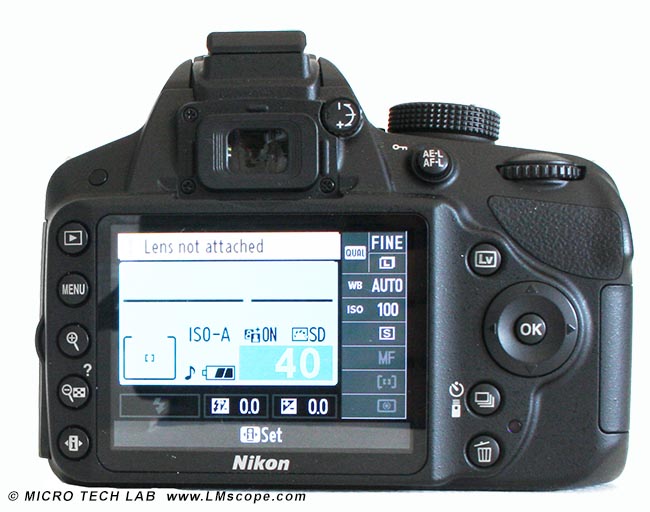 Regrettably, the Nikon D3200 is not supported by Nikon's proprietary software (Nikon Camera Control Pro 2). This option is reserved for the more sophisticated Nikon models, which is a major disadvantage for use in the laboratory or studio since it is much more convenient and efficient to control the camera via the PC.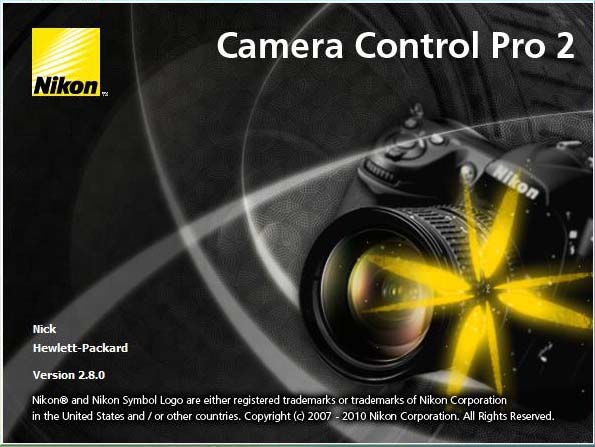 Most cameras have an automatic power-off function in Live View mode, which can be disabled if needed. This comes in very handy when the camera is used in a laboratory setting, as otherwise it is necessary to repeatedly switch it back on when using it for longer periods of time. Unfortunately, the auto off timer cannot be disabled on the Nikon D3200. At most, it can be extended to a maximum of 30 minutes.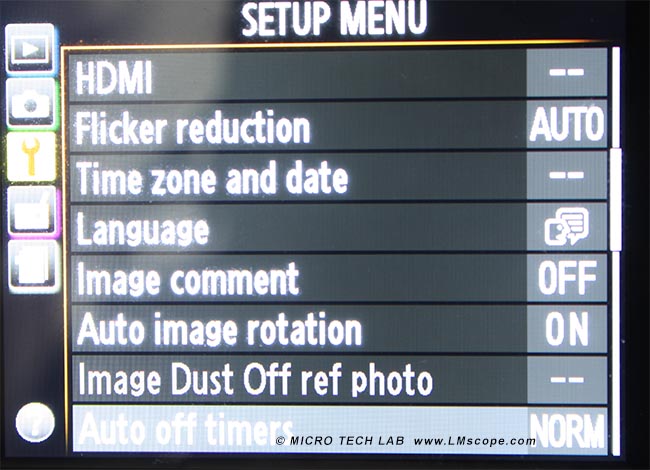 The camera also has an HDMI connector which, however, does not allow a Live View feed but only playback of still images and movies.
Conclusion:
The Nikon D3200 is undoubtedly an excellent camera that makes it easy to learn the basics of DSLR photography. Regrettably, its suitability for use on the microscope is limited. The possibility of controlling the camera remotely from a PC is particularly convenient in laboratory or studio settings, and also plays an important role in image quality. However, the Nikon D3200 does not support the Nikon Camera Control Pro 2 software. As with all Nikon entry-level cameras, the D3200 blocks all automatic functions if a non-original lens is used. For microscopy applications this means that the user has to work in manual (M) mode.
06.10.2015
New LM Digital Adapter for:
Nikon Z8 / Nikon D6 / Nikon Z6 / Nikon Z6II / Nikon Z7 / Nikon Z7II / Nikon Z5 / Nikon Z50 / Nikon Z30 / Nikon Z fc / Nikon D850 / Nikon D780 / Nikon D5 / Nikon D4s / Nikon D4 / Nikon D750 / Nikon D500 / Nikon D810 / Nikon D800 / Nikon D800E / Nikon Df / Nikon D610 / Nikon D600 / Nikon D7200 / Nikon DS-Qi2 (Microscope Camera) / Nikon D3x / Nikon D3S / Nikon D7100 / Nikon D7000 / Nikon DS-Ri2 (Microscope Camera) / Nikon D7500 / Nikon D700 / Nikon D3 / Nikon D5500 / Nikon D5200 / Nikon D5300 / Nikon D300 / Nikon D3500 / Nikon D3400 / Nikon D5100 /