254
Professional photo documentation using a digital SLR/system camera with the Leica Wild M420 macroscope
Using the LM digital SLR adapter, the Wild M420 macroscope can be transformed into a digital photographic workstation in just a few seconds.
If you are interested in producing superior microscope images, the LM digital adapter is the easiest, quickest and most competitively priced way to connect digital cameras with an interchangeable lens mount system (digital SLR cameras and interchangeable lens system cameras) to a Leica Wild M420 macroscope. Most digital SLR cameras are equipped with a Live View function and an HDMI interface, which make it possible to display pictures directly on an HD-capable monitor or even a projector. This enables several persons to work together and discuss a slide, which is ideal for lectures, presentations, etc.
Insert the LM direct image 1x C-mount port with C-mount connection (order code: TUST38C) into the phototube of the macroscope and secure it by tightening the knurled screw. Next, screw on the LM digital SLR adapter to the C-mount port, and your photographic workstation is ready for use.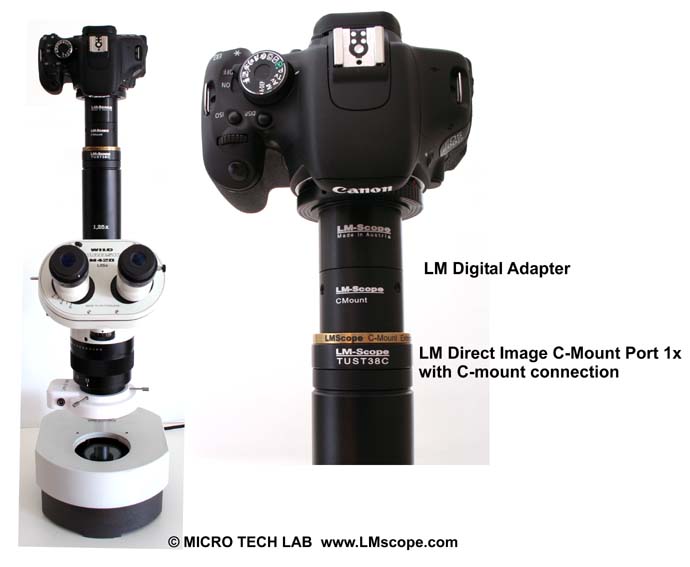 The Leica Wild M420 macroscope offers perfect conditions for all types of photographic documentation. Unlike stereo microscopes (Greenough or Abbe type), the Leica Wild M420 utilises a centric optical path. In addition, it offers manual aperture control, which helps you to quickly determine the optimum balance between resolution capability and depth of field. Aperture setting is vital to image quality, which is why we recommend that you use at least the second aperture stop. If photographic documentation is your interest, we recommend the high-quality apo zoom lens (6:1 5.8:-35x) which earns top marks for its high resolution capability (348 lp/mm) and is chromatically corrected for the entire spectral range. The achromatic macro zoom 5:1, on the other hand, is corrected only for red and blue.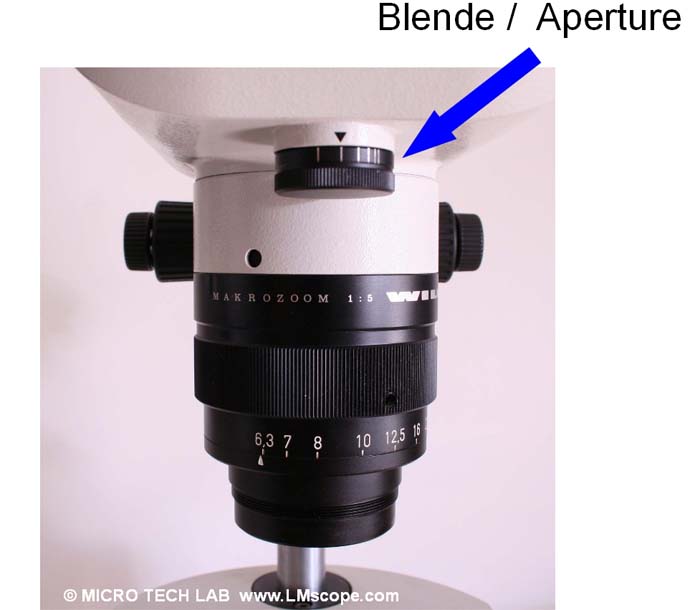 However, this more favourably priced lens (5:1 6.3x – 32x) still produces macro images that offer excellent contrast and detail resolution. As in almost all types of photography, choosing the optimal camera is the key to success, and the new digital SLR cameras and mirrorless system cameras being marketed today offer a range of interesting camera functions. Please visit our website to view our ranking of a number of cameras according to their suitability for use on a microscope or macroscope.
The following camera features are particularly important when the equipment is intended for use on a microscope or macroscope:
Magnification function in Live View Mode (5x and 10x)

Remote control software

HD Live View and HDMI interface

rotatable vari-angle display

Full HD videofunction

HDMI Port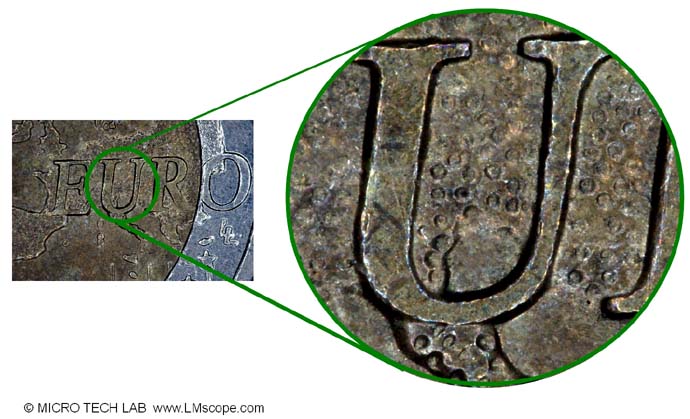 Update 08.11.2011
New LM Digital Adapter for:
Nikon Z9 / Sony Alpha 7R V / Sony Alpha 1 / Sony FX3 Cinema Line / Sony Alpha 9 II (ILCE-9M2) / Sony Alpha 9 / Nikon D6 / Canon EOS R3 / Canon EOS R6 Mark II / Canon EOS R8 / Sony Alpha 7R IV / Canon EOS R5 / Sony Alpha 7S II / Sony Alpha 7S III / Sony Alpha 7R III / Canon EOS R6 / Nikon Z6 / Nikon Z6II / Sony Alpha 7R II / Nikon Z7 / Nikon Z7II / Canon EOS R / Canon EOS Ra (Astro) / Nikon Z5 / Sony Alpha 7C / Canon EOS RP / Sony Alpha 7S / Canon EOS R7 / Leica SL2-S / Canon EOS R10 / Canon EOS 1D X Mark III / Nikon Z50 / Nikon Z30 / Nikon Z fc / Nikon D850 / Canon EOS 1D X Mark II / Nikon D780 / Olympus OM-1 / Sony Alpha 7III / Olympus OM-D E-M1 Mark III / Nikon D5 /