344
Olympus Image Share – control app for Olympus cameras
Olympus really can't be beat at the moment: Not only do we finally have a powerful software for controlling Olympus cameras via PC or Mac, but Olympus has also developed an app that enables navigation of these cameras via iPad!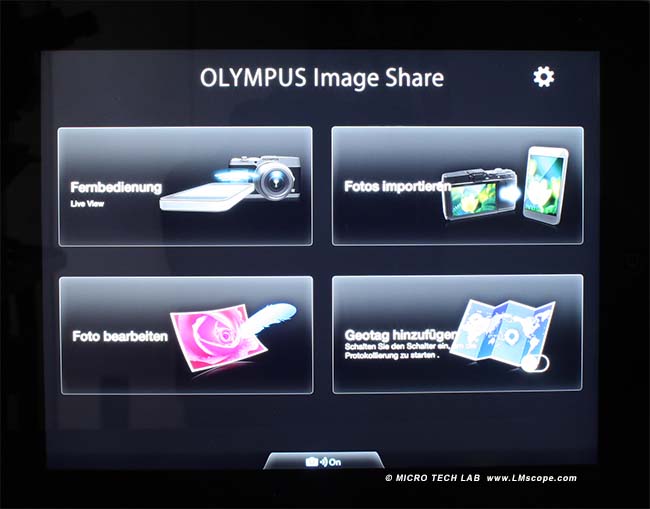 With the Olympus Image Share app, Olympus cameras can be controlled via iPad using a WLAN connection. Wireless navigation worked flawlessly, even at larger distances. For our test series, we connected an OM-D E-M1 Olympus camera to an iPad 3 with Retina Display.
Downloading the app (free of charge) was simple and only took a few seconds.
WLAN must be activated in the camera's menu. The network is set up via the tablet, using the QR code.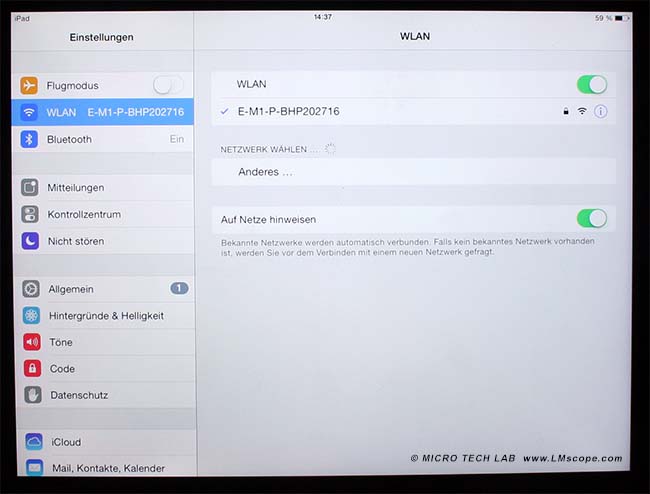 The tablet shows the connection with the camera.
The Live View image can now be displayed conveniently on the screen. Shutter release is operated by a button, and the images are saved directly to the tablet. The tablet also works as the remote control for the camera, meaning that the user does not need to touch the camera at all. This also has the advantage of avoiding motion blurs, thus achieving a better image quality. Standard functions such as zoom, ISO settings and white balancing can also be controlled via the tablet.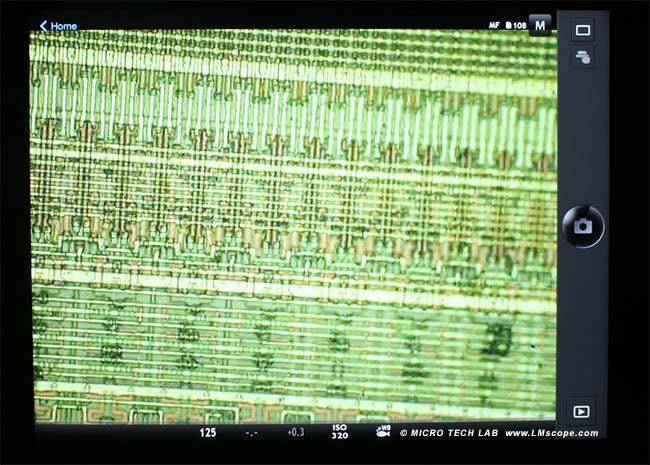 For regular stationary operation, however, we recommend controlling the camera with the Olympus Capture software via PC or Mac. This means that the devices communicate through USB, which is significantly faster. In addition, the Olympus Capture software offers a great deal more setting options.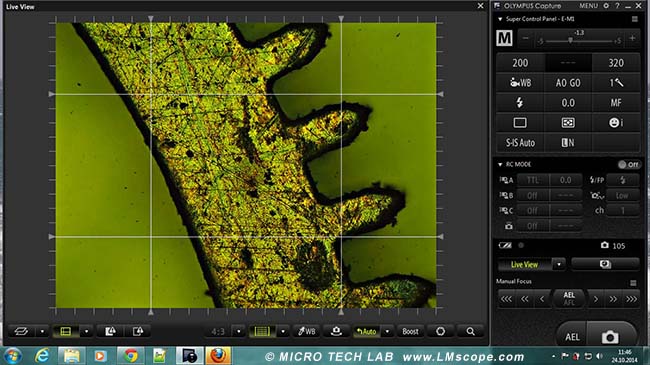 Conclusion:
The Olympus Image Share app is an excellent way of controlling Olympus system cameras with WiFi capability. The wireless connection works perfectly well, displays the Live View image and also offers a number of different settings. The user also can capture images and save them remotely. For regular operations, however, it makes more sense to use the Olympus Capture software, which is significantly more powerful.
14.04.2015
New LM Digital Adapter for:
Olympus OM-D E-M1 Mark II / Olympus OM-D E-M5 II / Olympus OM-D E-M1 / Olympus E-5 / Olympus E-3 / Olympus E-30 / Olympus E-620 / Olympus Pen E-PL7 / Olympus OM-D E-M5 / Olympus Pen E-PL5 / Olympus OM-D E-M10 / Olympus Pen E-PM2 / Olympus E-330 / Olympus E-520 / Olympus E-420 / Olympus E-450 / Olympus E-510 / Olympus E-410 / Olympus Pen E-PL8 / Olympus Pen E-PL6 / Olympus Pen E-PL3 / Olympus Pen E-PM1 / Olympus Pen E-P1 / Olympus Pen E-P2 / Olympus E-600 / Olympus Pen E-PL1 / Olympus Pen E-PL2 / Olympus E-400 / Olympus SP-610UZ / Olympus C-7070 Wide Zoom / Olympus SZ-20 / Olympus SZ-30MR / Olympus C-5060 Wide Zoom / Olympus FE-47 / Olympus FE-4040 / Olympus FE-5035 / Olympus mju-5010 / Olympus mju-7040 / Olympus mju-9010 / Olympus mju Tough-6020 /