245
Create your own LED Microscope/Macroscope Lighting
Two IKEA JANSJÖ work lamps for only € 9.99 each can be assembled quickly and easily into a lighting fixture!
It´s a familiar situation! During work with a microscope or macroscope, the available light is just not quite bright enough! Better microscope lighting would solve the problem, but it isn´t important enough to merit spending € 400 or € 500. In the queue on our last shopping trip to IKEA we had a bright idea!

We bought two IKEA work lamps and put them together to create a double spotlight:
For this, we simply drilled two extra holes in the plastic cover of the stand base (one each to the left and right of the two existing holes). Then we drilled two extra holes again, this time into the balance weight of the base. Next, we screwed the goosenecks of both lights into the prepared holes and secured them with the accompanying screws. The LED double spotlight was born, and all for a bargain price of € 19.98!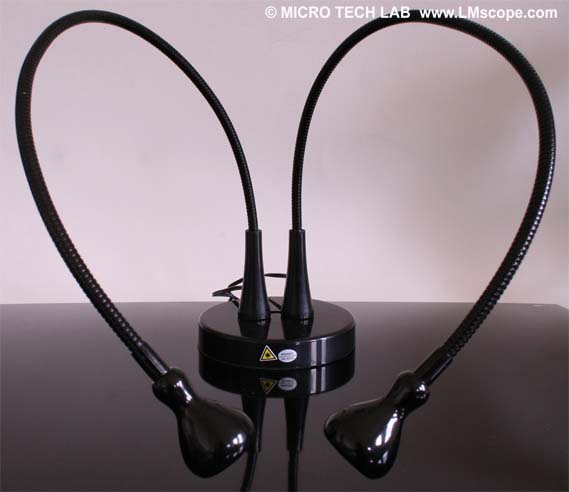 Our first experiments with the two-armed lighting equipment certainly convinced us. The light source is unbelievably flexible, each light can be turned on and off individually. The gooseneck is a good 50 cm long, so it can be twisted round in all directions, aiming the light at almost every aspect of the object.
The LED IKEA work lamp JANSJÖ as a fully-fledged microscopic or macroscopic light source: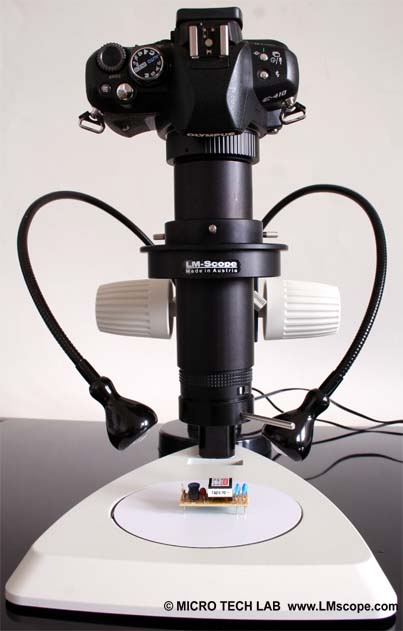 The LEDs are very energy-efficient and have a cool/white colour temperature, which makes them ideal for stereomicroscopy and photomacrography. A DC electricity supply also guarantees flicker-free light. The only disadvantage is that it is not possible to dim the LED lighting, but a possible alternative is to slightly remove the lamp from the object or to cover it.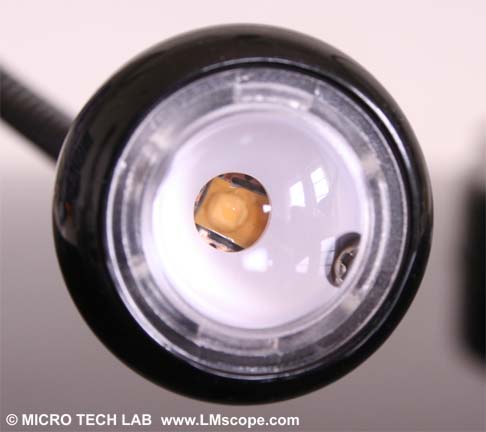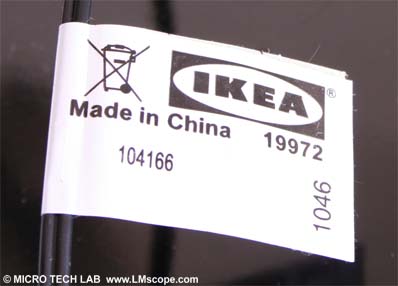 Update: 13.07.2011