514
High-end USB microscope cameras with up to 45 MP sensor resolution: Nikon's Z 6 and Z 7 mirrorless system cameras on the microscope/macroscope
With the launch of its Z series, Nikon is introducing a new generation of system cameras to the market.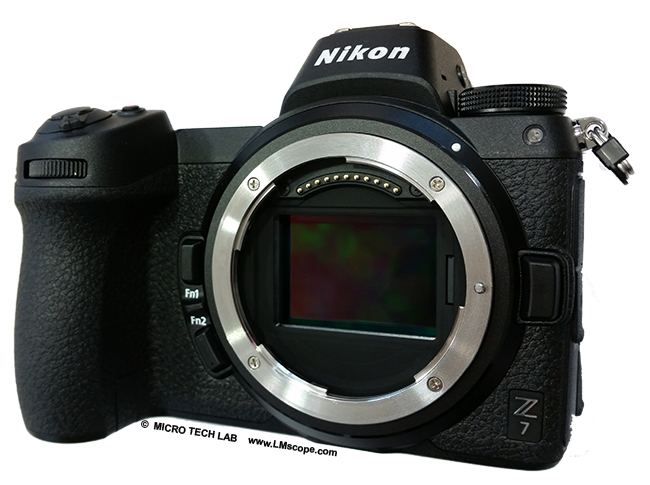 In a nutshell, Nikon has managed to design a new camera line-up that combines exceptional image quality with outstanding versatility. The Z 6 and Z 7 are based on the D850, Nikon's famed high-resolution DSLR, and feature cutting-edge camera technology. The developers of the Z series have successfully incorporated the benefits of DSLRs and DSLMs into a fantastic new line-up. The Z 6 and Z 7 feature a new, larger-diameter mounting system (Z-mount), which enables use of wide aperture lenses. The Z lens mount has an inner diameter of 55 mm (compared to the 47 mm of Nikon's F-mount).
Being system cameras, the Z 6 and Z 7 don't feature an internal mirror system, which makes them smaller and more compact. When used with a microscope or macroscope, the mirror is not needed anyway, since in Live View mode (in DSLRs, the mirror is lifted up when LV is on) the camera is controlled via the screen, an external monitor or, even better, from the PC/Mac or over a tablet or smartphone.
The tilting mechanism of the Z's LCD monitor is another plus, because it increases ergonomics and workflow efficiency when the camera is mounted to the microscope.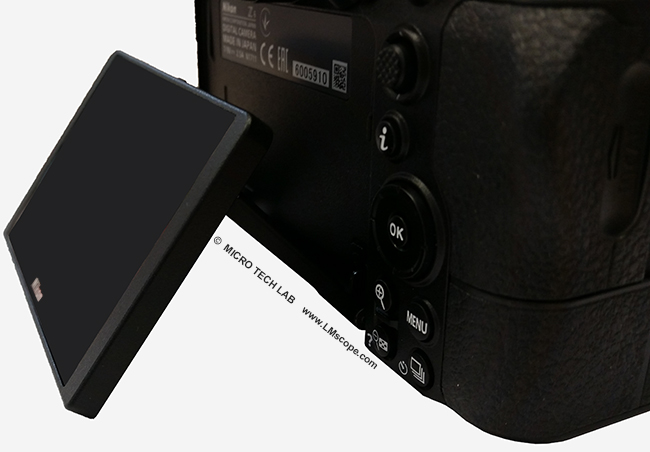 At the core of the camera is a full-frame CMOS sensor with a backside-illuminated (BSI) design to help with light capture, together with no anti-aliasing filter for better detail capture. It delivers exceptional detail, sensitivity and dynamic range.
The Z 6 has 24 MP of resolution and an extended ISO range of 50 to 204,800; the Z 7 has 45 MP and an ISO range of 32 to 102,400. Although the sensor of the Z 6 has a lower pixel count, the large single-pixel area has advantages in low-light conditions (for example fluorescence microscopy).
With its vast pixel count of 45 MP, the Z 7 is ideally suited for use with low-power microscopes (magnification up to 30x), because the high resolving power of the camera is needed to capture all the details that the microscope can deliver. The Z 7 and Z 6 are equipped with a sensor shift image stabilisation system that provides compensation for movement along five axes to reduce in-camera vibration to deliver even finer detail.
The Z series cameras also offer the ability of using a full electronic shutter. When shooting in "Silent Mode", the mechanical shutter to control exposure time is disabled and the image is captured with zero shutter noise. When working with stationary specimens, this has the advantage of achieving an even higher resolution. A combination of electronic first and mechanical second shutter curtain is also possible. For moving objects, however, we recommend using the "classic" mechanical shutter for exposure control: it covers the sensor and prevents further light from entering the camera after the exposure is completed. This is important since at the end of the exposure, when the image information is being read out, the recording process is very sensitive to changes (caused, for example, when the object is moving). In the worst case scenario, the sensor not being covered may cause image flaws.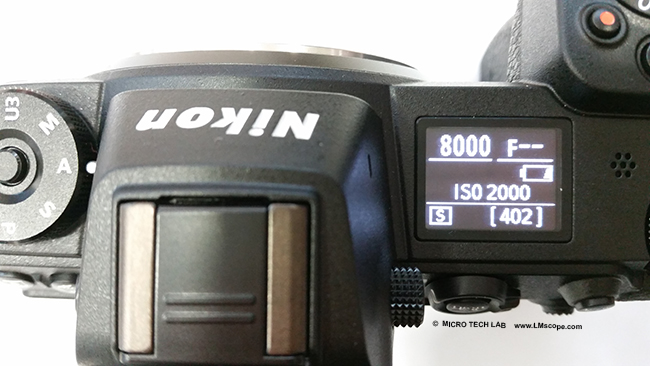 A feature we like in the Z series cameras is the small, illuminated display on the top of the body. It shows a well-structured overview of the most important camera settings.
When giving longer-duration presentations, it is very important that the camera does not turn off automatically in mid-lecture. To prevent this from happening, the "Auto Power Off" feature can be disabled.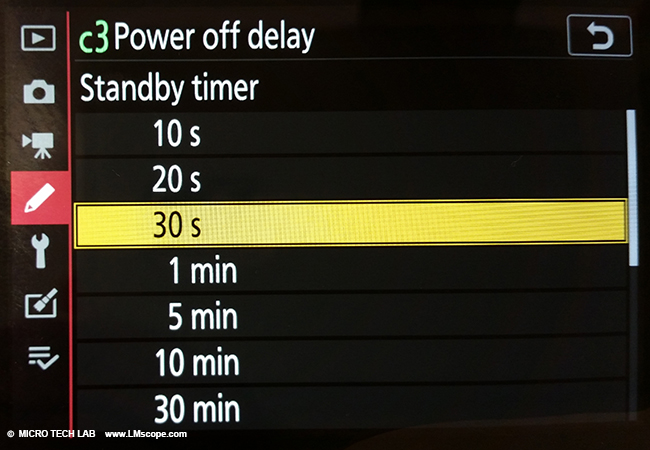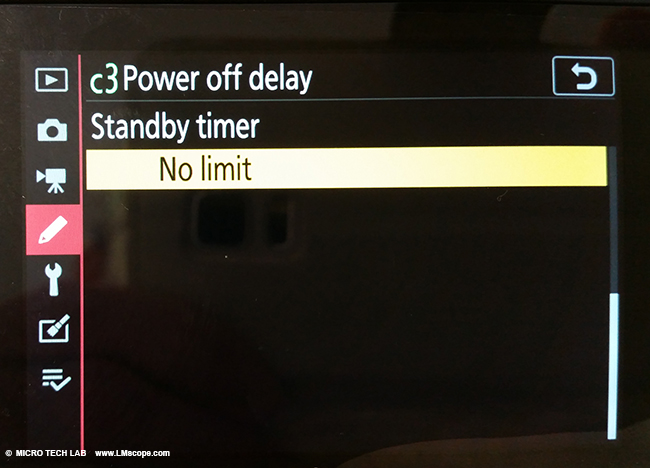 The Z 6 and Z 7 can shoot full frame at 4K UHD (3840 x 2160) up to 30 fps and Full HD up to 120 fps, which is ideal for slow-motion sequences.
The Z 6 uses the whole sensor in video mode (no crop, full frame readout). The N-Log setting, which can also be used with 10-bit HDMI output, offers a dynamic range of up to twelve stops (Nikon product information). Timecode recording is also possible. The maximum video clip length is 29 minutes and 59 seconds.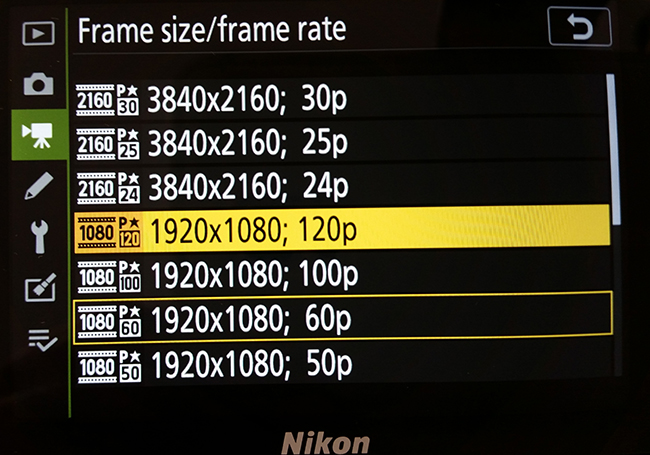 The Z cameras are also capable of pushing 4K resolution video over HDMI to external displays, which is a convenient feature when giving presentations or engaging in discussions, or simply for daily work.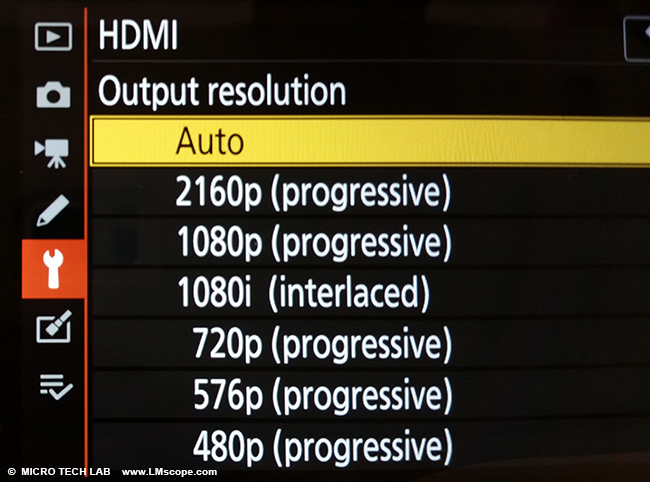 Both Z cameras come with a built-in HDR function, which merges multiple exposures into a single, well-exposed image and is almost the standard now in high-end cameras. This is a particular benefit when dealing with heterogeneous microscope specimens of dissimilar thickness, such as insects (thicker bodies, very thin wings).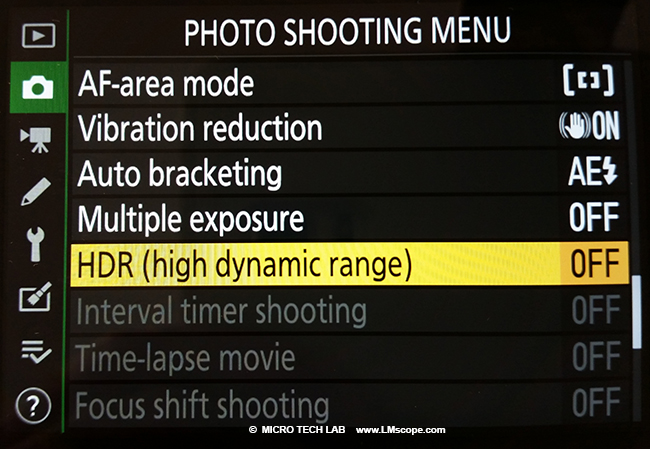 Connectivity is provided through WiFi, Bluetooth, SnapBridge and USB 3. In-camera charging via USB is also supported, which offers the convenience of no longer having to rely on an external charging unit – a big plus in laboratory or studio situations.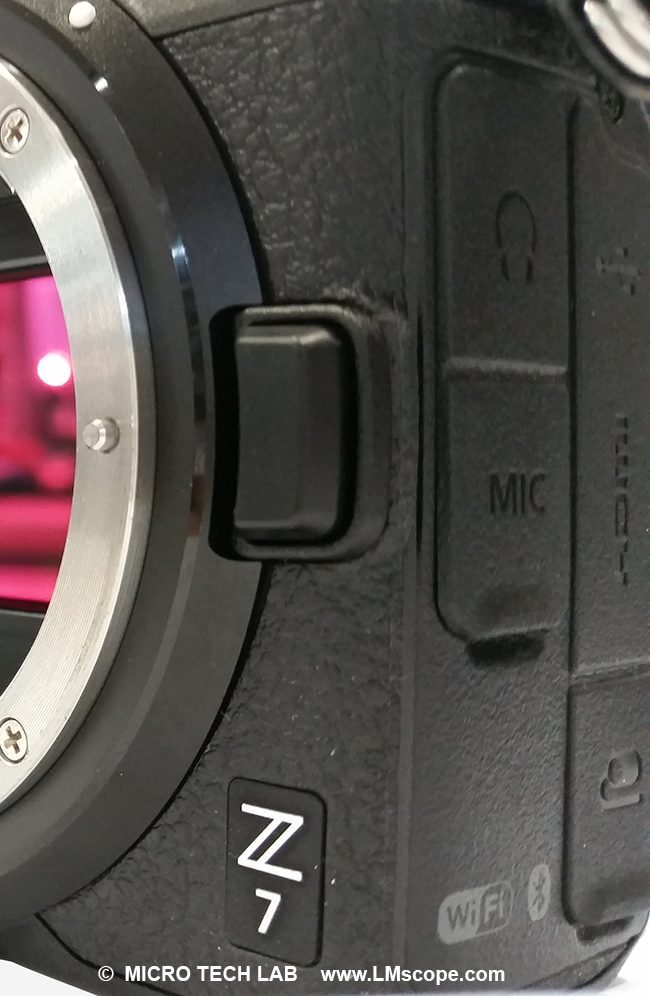 The new Nikon Z cameras are excellently suited for microscopy. They deliver superb image quality and offer tremendous versatility. With our LM microscope adapters (for details, please see the online product finder), the Z cameras can be stably attached to almost any type of microscope in a few simple steps. In a professional setting, the camera is typically mounted to the phototube of the microscope with a C-mount connection. However, it is also possible to use the eyepiece tube to install a camera unit. We offer a wide range of adapter products for both connection types. In addition to this standard solution, we also have wide-field adapter solutions in our product line. These come with high-quality wide-field optics to provide perfect image quality, which have specifically been developed to meet the most demanding requirements of professional imaging applications.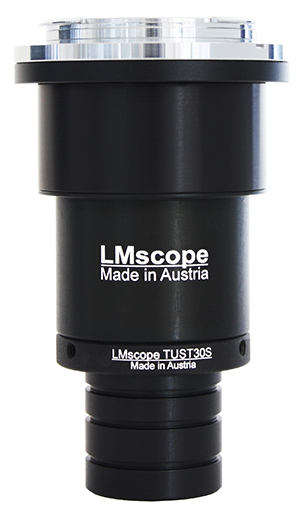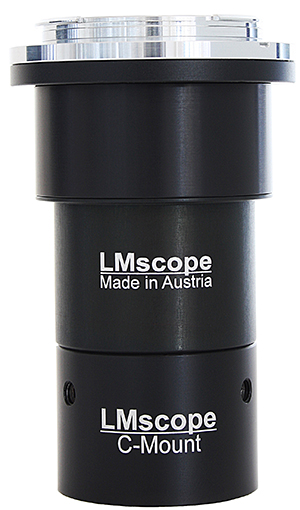 DSLR/DSLM cameras deliver considerably better image quality than comparable microscope C-mount cameras. In addition, they can be controlled remotely from a PC/Mac with Nikon's Camera Control software. The Live View image is conveniently displayed on the monitor and can be saved directly to the computer.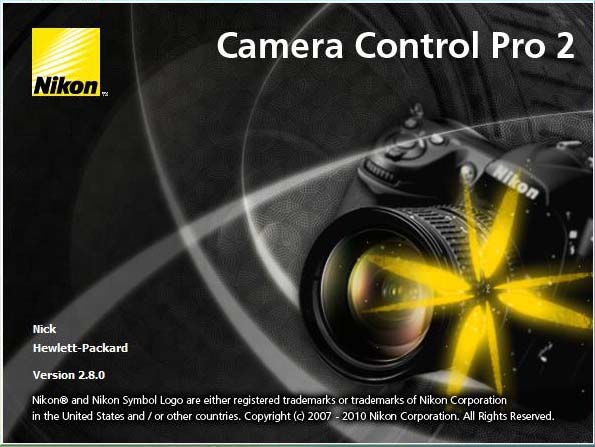 Conclusion: The image quality and versatility of the Nikon Z series are truly impressive, and we really liked how both the Z 6 and Z 7 performed when we tested them on the microscope. They are essentially an updated version of Nikon's powerhouse, the D850, and have taken over the top position in our camera ranking. For further information, please see: camera ranking
New LM Digital Adapter for:
Nikon Z9 / Nikon Z8 / Nikon D6 / Nikon Z6 / Nikon Z6II / Nikon Z7 / Nikon Z7II / Nikon Z5 / Nikon Z50 / Nikon Z30 / Nikon Z fc / Nikon D850 / Nikon D780 / Nikon D5 / Nikon D4s / Nikon D4 / Nikon D750 / Nikon D500 / Nikon D810 / Nikon D800 / Nikon D800E / Nikon Df / Nikon D610 / Nikon D600 / Nikon D7200 / Nikon DS-Qi2 (Microscope Camera) / Nikon D3x / Nikon D3S / Nikon D7100 / Nikon D7000 / Nikon DS-Ri2 (Microscope Camera) /