260
The "little one" for travelling – the LM macro 80 universal macro close-up lens!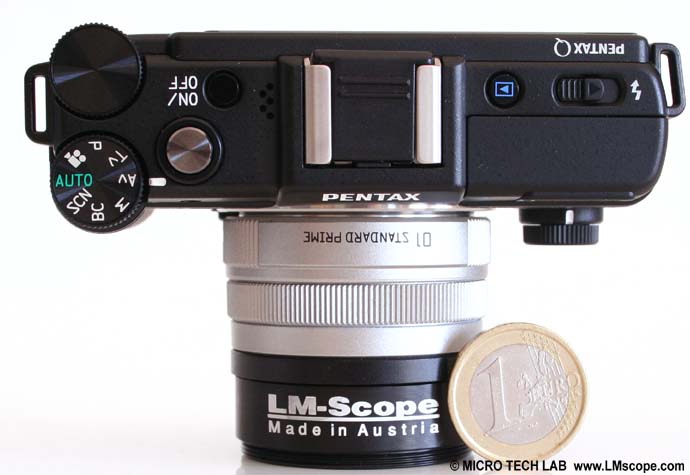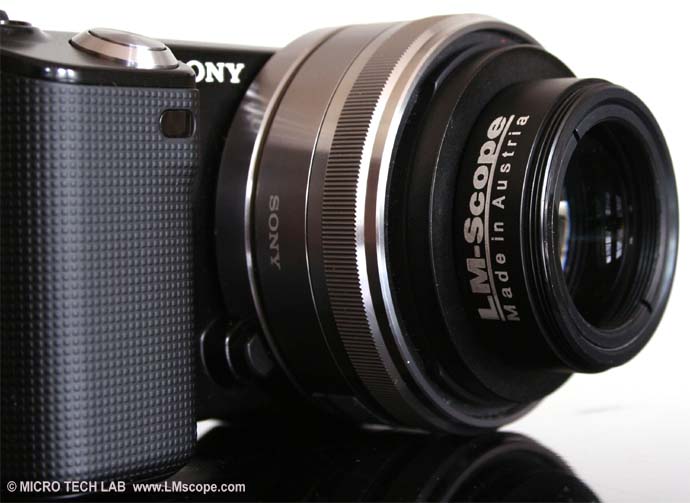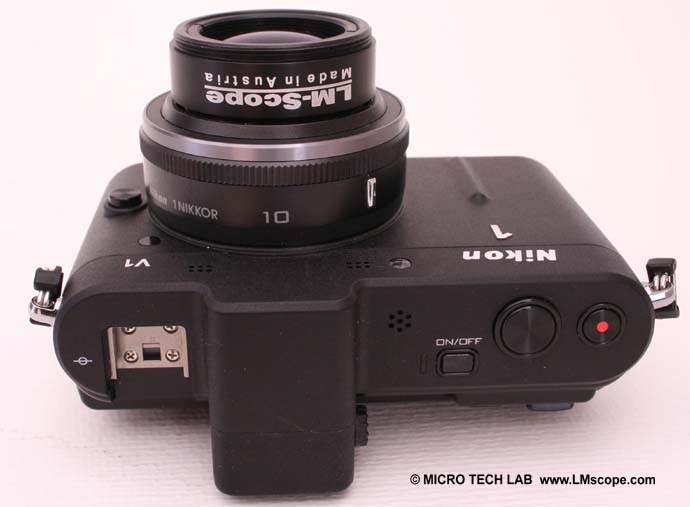 Nobody wants to lug heavy camera equipment along on journeys, trips, excursions or expeditions. The new lightweight, mirrorless cameras with interchangeable lens mount systems (system cameras) like the Sony NEX (287 grams), Olympus Pen (370 grams), Nikon V1 (383 grams) or Pentax Q (200 grams) are perfect for such applications. The compact design with the handy lenses (pancakes), which are only some 20 mm in length, are just what you need for undertakings in which every extra gram of baggage matters.
also When hunting for images of very small details, i.e. shots at super-close range, lenses with small front elements (filter thread of 50 mm or less) are more suitable than lenses with large front elements. Despite their small size, such system cameras have high-quality sensor chips that are every bit as powerful as those in digital SLR cameras. At magnification scales below 1:1, larger sensors (small image format of 36 x 24 mm) provide very little added value because the resolution capability is limited by the lens anyway.
Compact cameras may compare favourably with system cameras in terms of size and weight, but unfortunately not in terms of overall performance.
The LM macro 80 close-up lens is an excellent accessory for a system camera in your camera bag. It is also very light (54 grams) and, in addition to that, fully corrected. You simply screw it onto the existing lens (zoom or fixed focal length). Depending on the camera lens used, a maximum magnification scale of up to 1.5:1 can be achieved.
If the LM macro 80 is used in combination with a standard zoom lens, the scale (magnification ratio) can be adjusted by means of the zoom lens. However, even smaller lenses with a fixed focal length are quite suitable for macrophotography.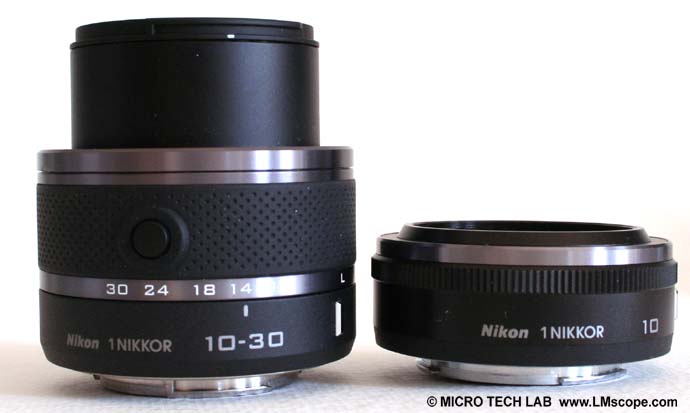 13.06.2012
For EU (European Union) VAT (IVA, TVA) not included