When recording high-resolution videos, a high-quality video codec should be used. Otherwise, a few seconds of video recording can use up far more than 100 MB of memory on the hard drive. For resolutions of 2048 x 1536 pixels it is essential to consider which is the right video codec to use. We already presented this video codec in our report "
Archiving Video Sequences with the DivX®5 Video Compression Codec
" in 2002. Since then, a lot has changed in this area. By using faster dual-core and quad-core processors and high-resolution HD cameras, it is possible to compress the video to the hard drive in real time, and to display it on the screen in full resolution.
In the following instructions, the videos were taken using a high-resolution USB C-mount camera. This camera has a maximum resolution of 2048 x 1536 pixels at 7 images per second.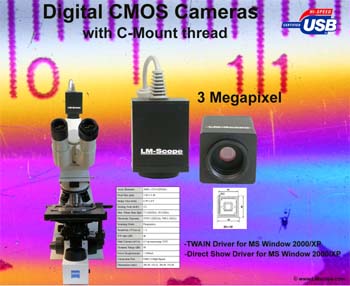 The new 3D Desktop from the Microsoft Windows Vista operating system and the "Aereo Glass" interface were used. Windows Vista offers two new functions for arranging windows: "Flip" (ALT + TAB) and "Flip 3D" (Windows button START + TAB). These functions place great demand on the computer and graphic card. In order to view the special visual effects, it is essential to have a graphic card that supports DirectX 9.0 or DirectX 10. A dual-core processor with at least 1 GB RAM is required to work without interruptions. Further information on Windows Vista can be found on the Wikipedia website.
Installing the DivX Community Codec with Microsoft Windows Vista: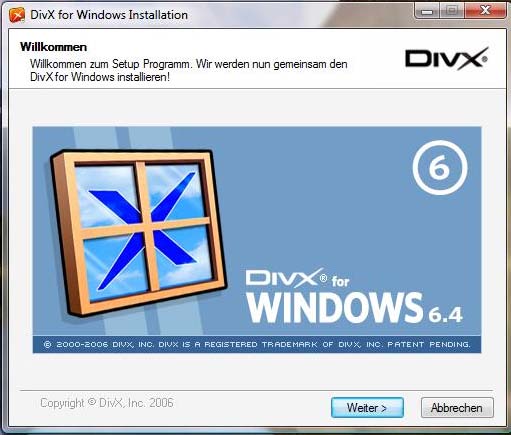 The DivX codec is offered in a package on the DivX website at www.divx.com. There are two versions of the codec: a limited, free "DivX Community Codec" and a "DivX Pro Codec", which is a component of the DivX Pro package and costs US$ 19.99 for Windows (as at January 2007).
To compress videos, only the DivX codec needs to be installed. All other components enhance the software package but are not absolutely necessary. Instead of the DivX Player you can now also use the Windows Media Player 11.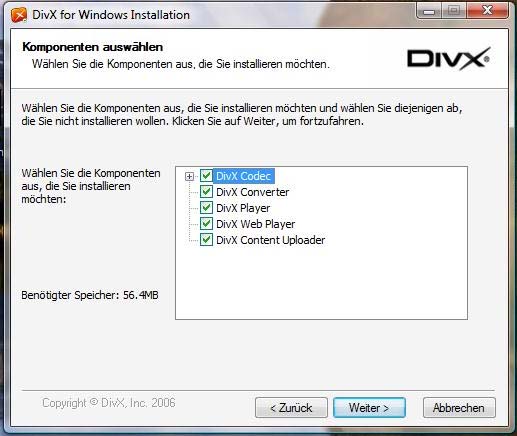 All required components are automatically copied to the correct location.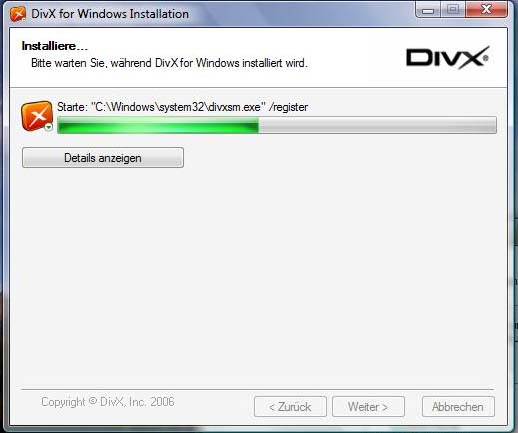 The installation only takes a few minutes, and the system is then ready for use.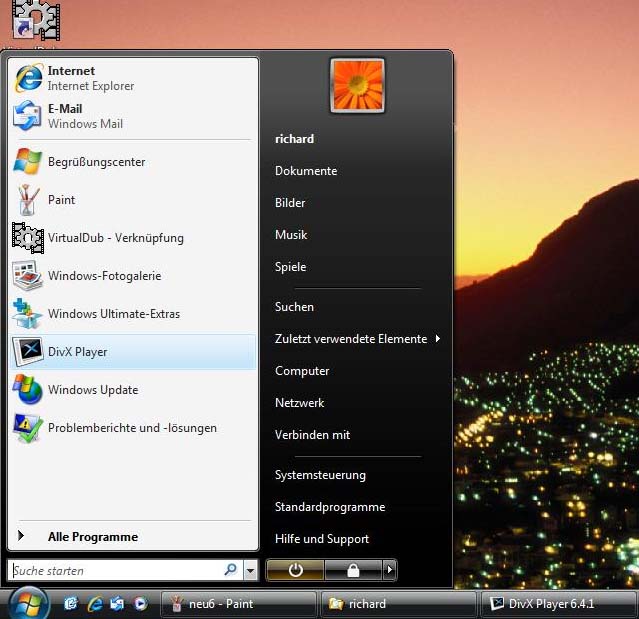 When using the DivX Player to play a DivX video, the 3D Desktop is temporarily deactivated. The DivX Player is not 100% compatible with Windows Vista. However, the video can be viewed efficiently without the 3D Desktop.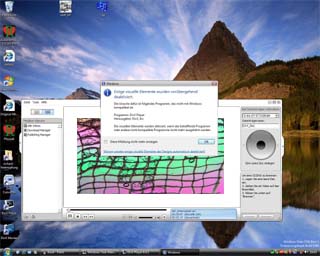 Error message from operating system.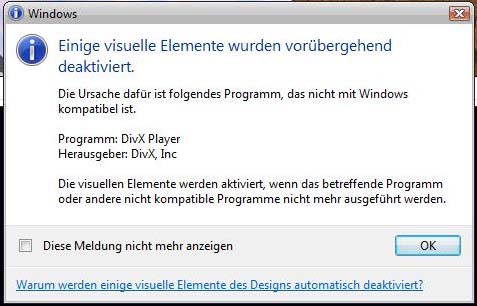 The system-specific Windows Media Player 11 is 100% compatible with Vista and can also play the video in the 3D Desktop.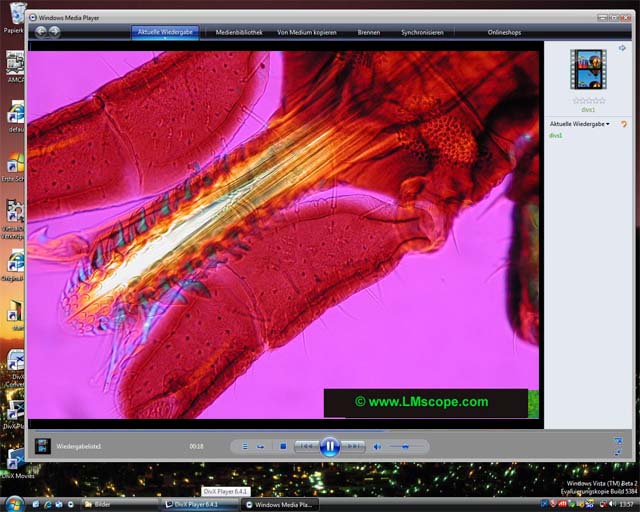 Windows Media Player in the 3D Desktop with the Windows Flip 3D function.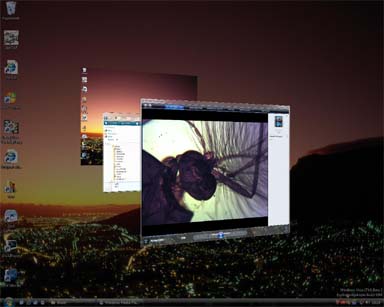 Video information for video being played.