181
Are HD single lens reflex cameras the better HD camcorders?
A new generation of single lens reflex cameras with high definition (HD) video recording function, such as the Canon 5D II, Canon EOS 500D and Nikon D90, have well and truly shaken up the camcorder world.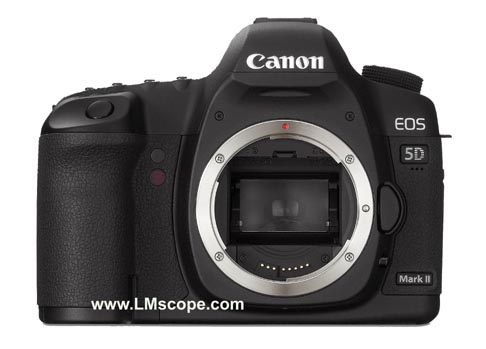 The possibility of attaching any lens that you wish to the camera body via the bayonet fitting was previously the preserve of the professional scene only. In the case of commercially available camcorders, the lens is inbuilt and cannot be removed. In digital single lens reflex cameras, a much larger sensor chip is incorporated to provide perfect image quality. Modern digital SLR cameras currently have between 10 and 21 million pixels in photo mode. In full HD video mode, a resolution of only 2 million pixels is required. The photo format is reduced to video resolution using a clever algorithm. Due to this reduction, the video quality is increased considerably and, depending on the number of pixels, this results in a reduction ratio in the order of between five and ten to one. 5 to 10 pixels thus produce one video pixel. Through this averaging, image flaws are reduced and the signal to noise ratio is greatly increased. A large signal to noise ratio, with a maximum memory depth for each colour channel, guarantees image quality with plenty of contrast and low noise, even in difficult light conditions. For use at the microscope, after the camera lens has been removed, the microscope adapter is directly mounted to the camera body via a bayonet fitting and the adapter projects the image directly onto the sensor chip. Modern single lens reflex cameras have a Live View function, which is especially important in microscopy as it allows the user to precisely adjust the focal plane.

Conclusion: DSLR cameras with HD function are placing a great deal of pressure on classical camcorders and will win a large portion of their market share in future. The comparatively large sensor chip and detachable lens make a DSLR camera almost unbeatable. For use at the microscope, the DSLR camera is king.
Caution! This manual is protected by copyright. Unauthorised reproduction thereof, in whole or in part, is punishable by law. Only use with MICRO TECH LAB's approval.
New LM Digital Adapter for:
Nikon Z9 / Nikon Z8 / Sony Alpha 7R V / Sony Alpha 1 / Sony FX3 Cinema Line / Sony Alpha 9 II (ILCE-9M2) / Sony Alpha 9 / Nikon D6 / Canon EOS R3 / Canon EOS R6 Mark II / Canon EOS R8 / Sony Alpha 7R IV / Canon EOS R5 / Sony Alpha 7S II / Sony Alpha 7S III / Sony Alpha 7R III / Canon EOS R6 / Nikon Z6 / Nikon Z6II / Sony Alpha 7R II / Nikon Z7 / Nikon Z7II / Canon EOS R / Canon EOS Ra (Astro) / Nikon Z5 / Sony Alpha 7C / Canon EOS RP / Sony Alpha 7S / Canon EOS R7 / Leica SL2-S / Canon EOS R10 / Canon EOS 1D X Mark III / Nikon Z50 / Nikon Z30 / Nikon Z fc / Nikon D850 / Canon EOS 1D X Mark II / Nikon D780 / Olympus OM-1 / Sony Alpha 7III / Olympus OM-D E-M1 Mark III /