177
My video picture always has a stripy pattern in the background. What can I do about it?


This effect is caused by an unstable or inadequately stabilised light source. The light "flickers" at a frequency of 50 or 100 Hz. These quick changes of light are not visible to the human eye, but they do interfere with video recordings. This results in disturbance, particularly when the number of images per second is low (under 30 images per second). Depending on the image frequency of the video camera there is also another stripe pattern. The automatic colour correction or the white balance of the video camera can further heighten this effect.
Possible solutions:
• Reduction in the intensity of the lighting (the stabilisation electronics work better with low power output)
• Activation of the "cancel flicker" mode (camera properties in the driver settings)
• Choice of a higher video camera recording frequency
• Deactivation of the automatic colour correction and the white balance
• Use of a microscope with a stabilised power supply
• Use of an externally stabilised source of light (e.g. light coupled in through a mirror)
Microscope lighting not stabilised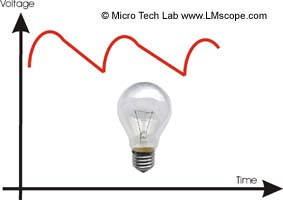 Very well stabilised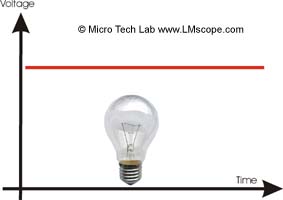 Caution! This manual is protected by copyright. Unauthorised reproduction thereof, in whole or in part, is punishable by law. Only use with MICRO TECH LAB's approval.
New LM Digital Adapter for:
Nikon Z9 / Nikon Z8 / Sony Alpha 7R V / Sony Alpha 1 / Sony FX3 Cinema Line / Sony Alpha 9 II (ILCE-9M2) / Sony Alpha 9 / Nikon D6 / Canon EOS R3 / Canon EOS R6 Mark II / Canon EOS R8 / Sony Alpha 7R IV / Canon EOS R5 / Sony Alpha 7S II / Sony Alpha 7S III / Sony Alpha 7R III / Canon EOS R6 / Nikon Z6 / Nikon Z6II / Sony Alpha 7R II / Nikon Z7 / Nikon Z7II / Canon EOS R / Canon EOS Ra (Astro) / Nikon Z5 / Sony Alpha 7C / Canon EOS RP / Sony Alpha 7S / Canon EOS R7 / Leica SL2-S / Canon EOS R10 / Canon EOS 1D X Mark III / Nikon Z50 / Nikon Z30 / Nikon Z fc / Nikon D850 / Canon EOS 1D X Mark II / Nikon D780 / Olympus OM-1 / Sony Alpha 7III / Olympus OM-D E-M1 Mark III /