45
Canon PowerShot S80 in Microscopy
8 8 megapixels

Video streaming via the USB 2.0 hi-speed interface

Remote control via computer possible using the USB 2.0 hi-speed interface (Tethered Shooting)

LM digital adapter for Canon PowerShot S80


With 8 megapixels and a video live streaming function, the Canon PowerShot S80 is well suited for microscopy. Only a few digital compact cameras provide the option of controlling the camera remotely via the USB cable and also viewing a motion image on the computer monitor. The objects being viewed can be monitored perfectly on the computer. Once you have found the desired details and have used the micrometer screw on the microscope to focus the image, you just need to use the mouse to click on the "Capture" button and the photo is sent to the computer's hard drive. Using the computer eliminates many laborious procedures, which makes it possible to work quickly and efficiently. When capturing an image manually, camera shakes often cause blurring or fuzziness. Using the computer, by contrast, is comfortable and increases the picture quality. Immediately after the capture, the photo is transferred to the computer through the USB 2.0 hi-speed interface. The picture quality can be immediately be assessed in full resolution (8 megapixels) using the Canon "ZoomBrowser EX (Windows)" software. The lengthy process of transferring digital photos from the memory card to the computer is no longer necessary at all. In the case of video streaming via the USB 2.0 hi-speed interface, the live view is transferred directly to the computer. No additional hardware, such as Framegrabber, or TV card is needed. The Canon PowerShot S80 turns into a type of hi-end webcam.The ZoomBrowserEX that comes with the camera is a handy image viewer tool and complements the Canon PowerShot S80 with a multitude of functions.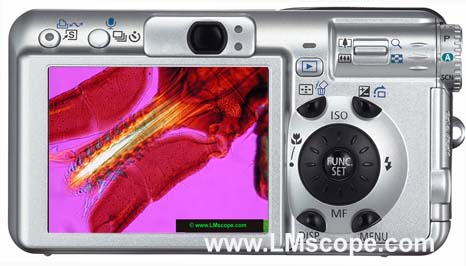 The digital camera must first be connected to the USB cable and the computer.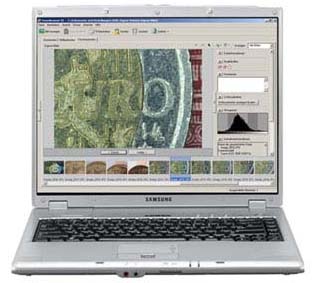 When the camera is switched on, a dialog box opens and the following message appears: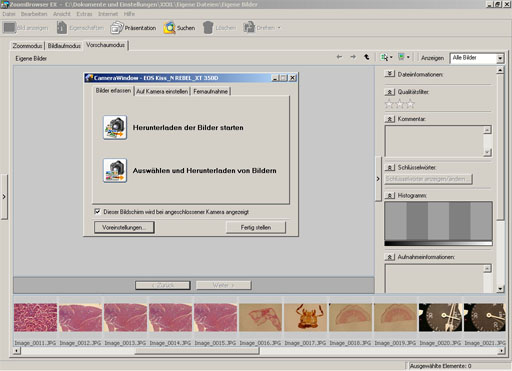 Once you have selected the remote capture window, click on "Start Remote Capture".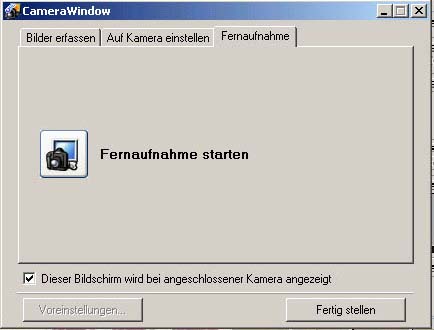 The program asks you to specify the folder in which the photos are to be stored.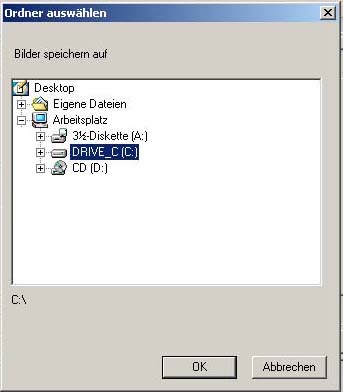 Once you have selected the folder, in which the photos are to be stored, the "RemoteCaptureTask" window is displayed. In this window, you can see the live view. The Canon PowerShot S80 is operated in a "webcam mode" and the preview image is sent via the USB interface.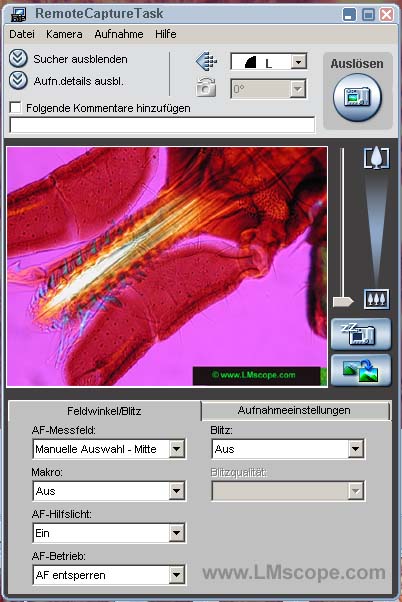 The digital camera's zoom lens can be controlled using the computer mouse. The computer program can also be used to adjust many other camera settings.

If you have set everything up correctly, then one click on the "Capture" button is sufficient to immediately save the photo on the hard drive.

New LM Digital Adapter for:
Canon EOS R with Canon Adapter EF-EOS R / Canon EOS Ra (Astro) with Canon Adapter EF-EOS R / Canon EOS RP with Canon Adapter EF-EOS R / Canon EOS 1D X Mark III / Canon EOS 1D X Mark II / Canon EOS 1D X / Canon EOS 90D / Canon EOS 5D Mark IV / Canon EOS 6D Mark II / Canon EOS M6 Mark II / Canon EOS 250D / Canon EOS 850D / Rebel T8i / Canon EOS 6D / Canon EOS M200 / Canon EOS 5DS R ( without low-pass filter) / Canon EOS 80D / Canon EOS 5DS / Canon EOS M50 / Canon EOS 70D / Canon EOS 200D / Canon EOS 800D / Rebel T7i / Canon EOS 77D / Canon EOS 5D Mark III / Canon EOS 60D / Canon EOS 750D / Rebel T6i / Canon EOS 760D / Rebel T6s / Canon EOS 5D Mark II / Canon EOS 1D Mark IV / Canon EOS 7D Mark II / Canon EOS 600D / Rebel T3i / Canon EOS 650D / Rebel T4i / Canon EOS 700D / Rebel T5i / Canon EOS 2000D / Rebel T7 / Canon EOS 7D / Canon EOS 550D / Rebel T2i / Kiss X4 Digital / Canon EOS 1300D / EOS Rebel T6 / Canon EOS 4000D / Canon EOS 100D / Canon EOS 50D / Canon EOS 1200D / EOS Rebel T5 / EOS Kiss X70 / Canon EOS 1100D / Rebel T3 /