Using the Canon MP-E 65 macro lens with the LM Makrostativ3 macro stand in a studio setting
The Canon MP-E 65 macro lens is an interesting alternative to conventional stereo microscopes. With a magnification scale ranging between 1:1 and 5:1, even microscopic details can be made visible.
In recent years, the Canon macro lens (filter thread 58 mm) has gained a small circle of fans within the macro scene. With the Canon MP-E 65, a relatively large magnification range can be covered with only one lens (1:1 to 5:1, which equates to a 5x zoom).
In order to achieve the best possible image quality, it is advisable to use a sturdy stand with rack and pinion, especially for stationary use in the studio or laboratory. Our LM Makrostativ3 stand provides everything that is needed to exploit the full potential of the Canon MP-E 65 macro lens. It is also ideal if the camera is controlled via the PC or Mac because it helps to further reduce motion/vibration blurs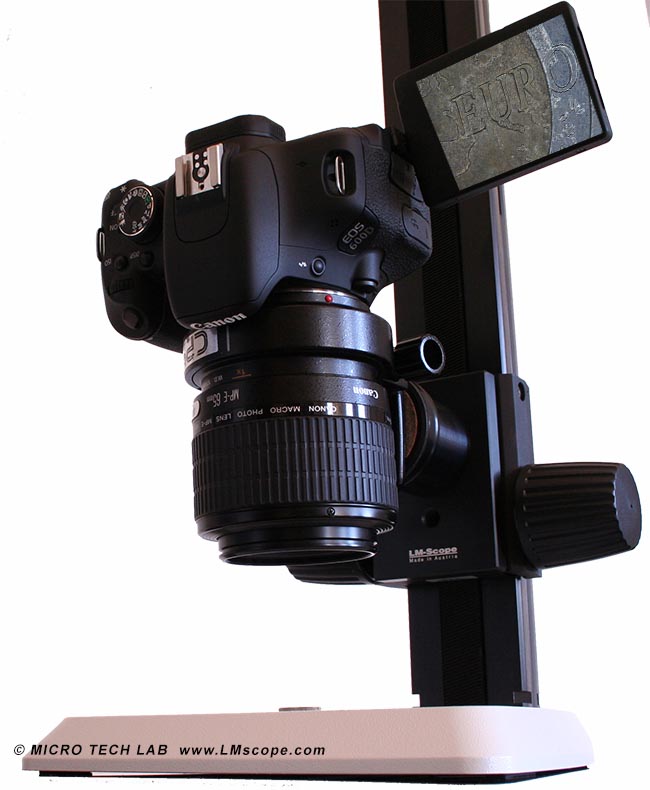 When creating professional macro photographs it is essential to exactly position the camera and to set the focus to the right level of detail. This degree of precision is extremely difficult to achieve with freehand photography and/or when using a normal tripod. Moreover, working without a stable stand with rack and pinion requires much more time.
The LM Makrostativ3 is attached either directly to the camera body or, better yet, to the lens support. The key requirement is to achieve as stable a connection as possible between the camera and the lens, in order to reduce the vibrations that lead to shaky and blurred images.
The Canon MP-E 65 macro lens is most frequently used in nature photography. At the lowest zoom setting (1:1), it is a very compact lens and also fits any camera bag without difficulty.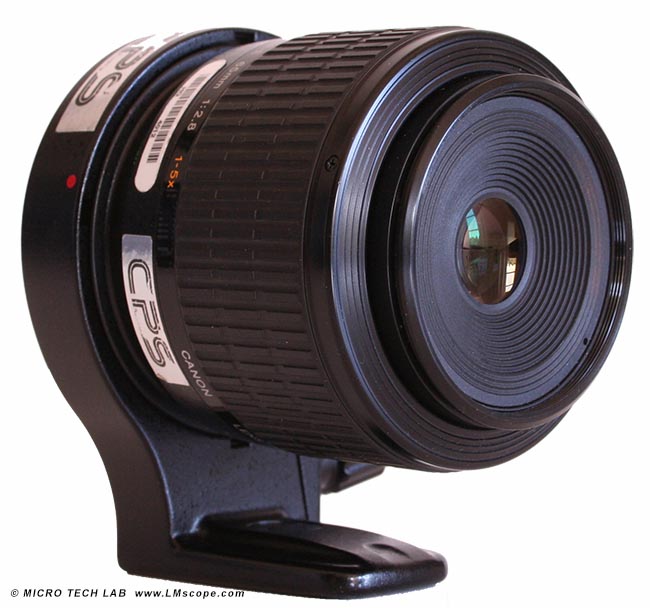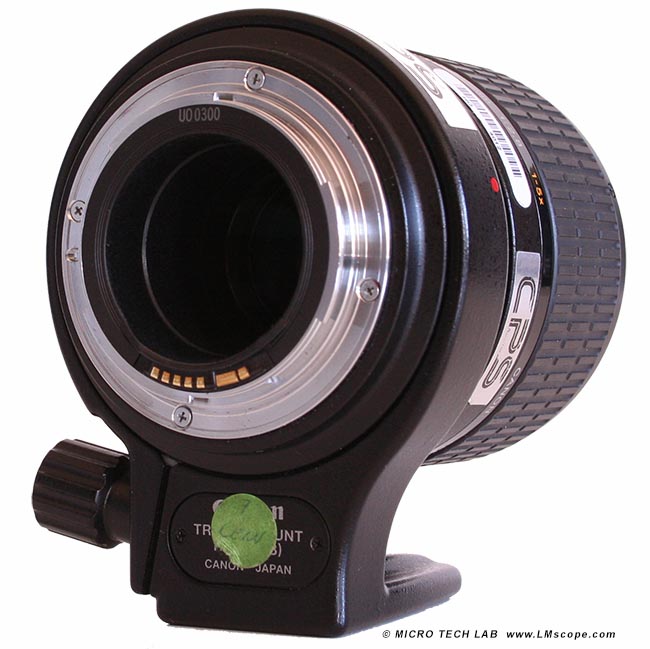 At larger magnifications, the lens extends to around 3 times this length.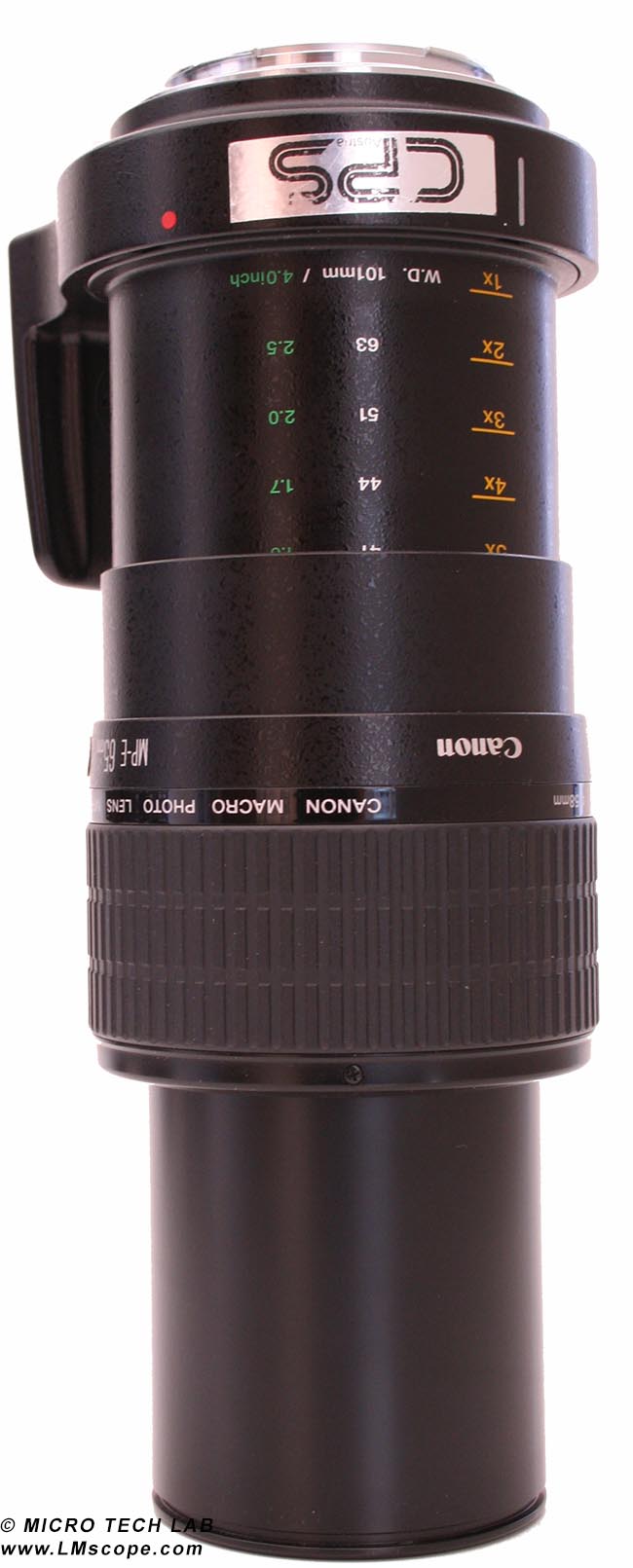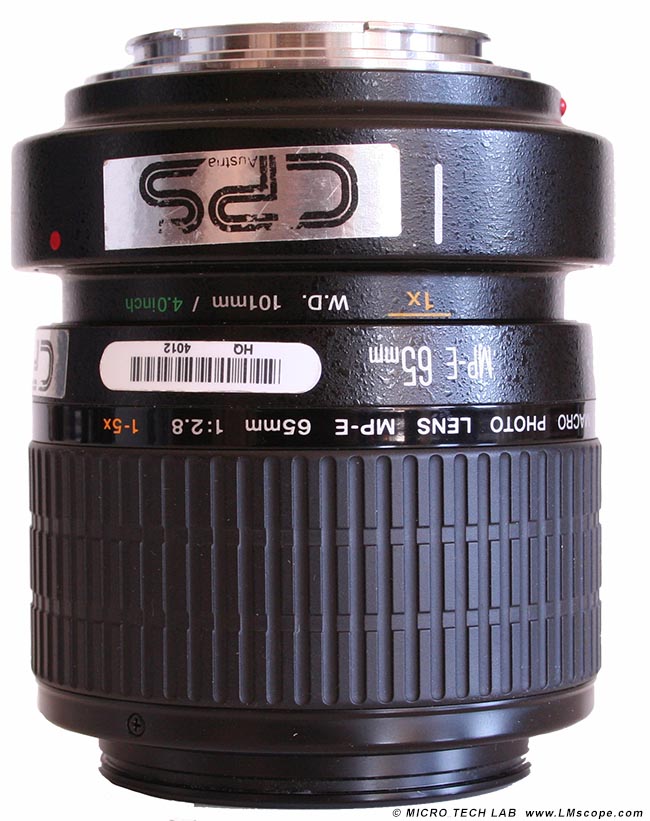 06.11.2014
Ordering code

Product description

Price

Price

Available

Makrostativ3

LM macro stand 3 with an extremely stable profile pillar with a length of 500mm, precise height adjustment with rack and pinion, quick coupling with quick-release plate, both black anodized and a black and white removable object disk



Data Sheet

For EU (European Union) VAT (IVA, TVA) not included
New LM Digital Adapter for:
Sony Alpha 7III / Sony Alpha 9 / Nikon D5 / Sony Alpha 7S II / Sony Alpha 7R II / Sony Alpha 7R III / Sony Alpha 7S / Canon EOS 5D Mark IV / Nikon D750 / Canon EOS 6D Mark II / Sony Alpha 6300 / Sony Alpha 6500 / Nikon D500 / Canon EOS 1D X / Nikon D810 / Nikon D4s / Nikon D800 / Nikon D800E / Nikon D4 / Nikon Df / Nikon D610 / Nikon D600 / Canon EOS 6D / Canon EOS 5DS R ( without low-pass filter) / Olympus OM-D E-M1 Mark II / Canon EOS 80D / Canon EOS 5DS / Sony Alpha 77 II / Canon EOS 70D / Nikon D7200 / Canon EOS 200D / Canon EOS 800D / Rebel T7i / Canon EOS 77D / Canon EOS 5D Mark III / Canon EOS 60D / Sony Alpha 7R / Sony Alpha 7 / Nikon DS-Qi2 (Microscope Camera) / Nikon D3x / Olympus OM-D E-M1 / Nikon D3S / Canon EOS 750D / Rebel T6i / Canon EOS 760D / Rebel T6s / Canon EOS 5D Mark II / Nikon D7100 / Pentax K-5 / Canon EOS 1D Mark IV / Nikon D7000 / Canon EOS 7D Mark II / Canon EOS 600D / Rebel T3i /

Related Links

--