520
Microscopic sensor shots with a Pi V.2.1 (Sony CMOS IMX219 Exmor Sensor) camera module for Raspberry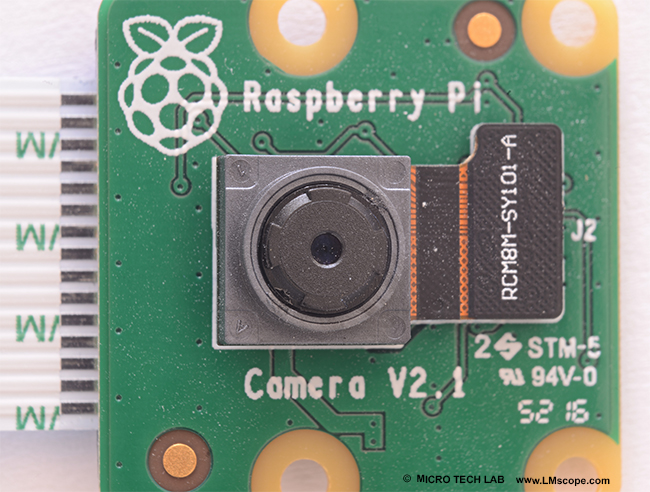 We disassembled the popular "Raspberry Pi Camera" camera module, which is available for around EUR 20, and took photos under the microscope. The computer serves as a value-for-money processor for playful experimentation and learning how to program – a real "create-your-own" computer. The retail version of the motherboard is the same size as a credit card. At 24 x 25 mm, the camera board is quite small, while the actual camera module and objective with fixed focal length has a width of only 8.5 mm, which is very narrow. This camera module uses a Sony CMOS IMX219 Exmor sensor, which is often found in starter smartphones.
Key features:
8 MP CMOS

1/4 '' sensor size

Backside illumination

HDR

Exmor R Trademark (Sony CMOS image sensor with greatly improved image characteristics including sensitivity and low noise)
The objective can be unscrewed relatively easily, and underneath is the IR (infrared) blocking filter, which is contained in a plastic housing. The plastic housing is firmly glued to the camera board, but we had no difficulty removing it. The sensor uses what is known as a Bayer matrix, a colour filter (RGB) which usually has a pattern of 50% green, 25% red and 25% blue. This filter makes a colour camera out of a black-and-white camera. The sensor has a glass plate for extra protection.
Our goal was to remove the Bayer matrix layer and turn the colour camera into a black-and-white camera. During our attempts to uncover the sensor, despite taking very great care, we damaged the camera. When we tried again with a new camera, we got further, but it was a quite difficult process. Working under the microscope made it somewhat easier, but the structures are nevertheless very small.
Removing the Bayer matrix without destroying the camera module unfortunately proved impossible. The sensor sits just below the protective glass with the extremely sensitive tiny gold wires, which are thinner than human hairs and are very easy to break unintentionally. The Bayer matrix is applied to the image sensor in several layers and can be removed from the sensor. The images below were taken with a Zeiss microscope designed for the semiconductor industry. We attached a DSLR camera to the photo tube using an LM microscope adapter.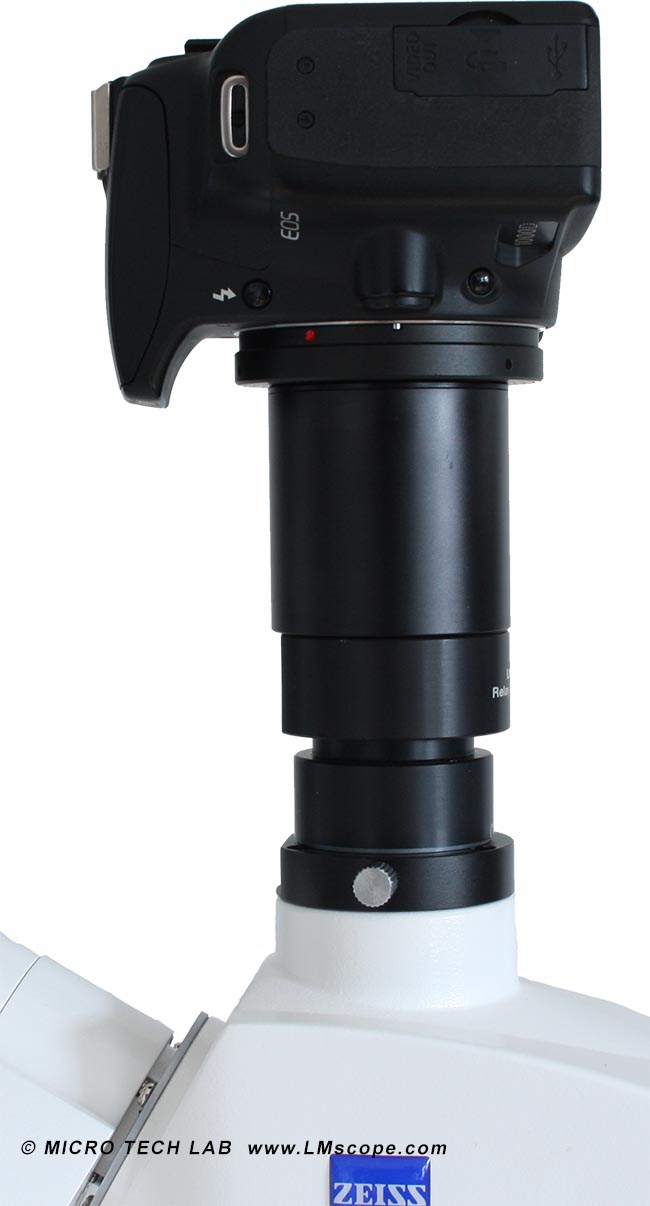 The photos were taken at magnifications between 40x and 200x: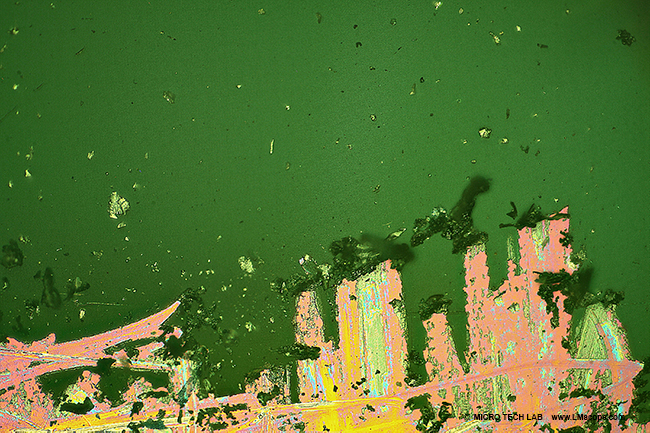 Image in high resolution
The green areas show the sensor in its original condition. When the upper layers are removed, parts of the Bayer filter are uncovered.
The wires are thinner than a hair. Below in detail: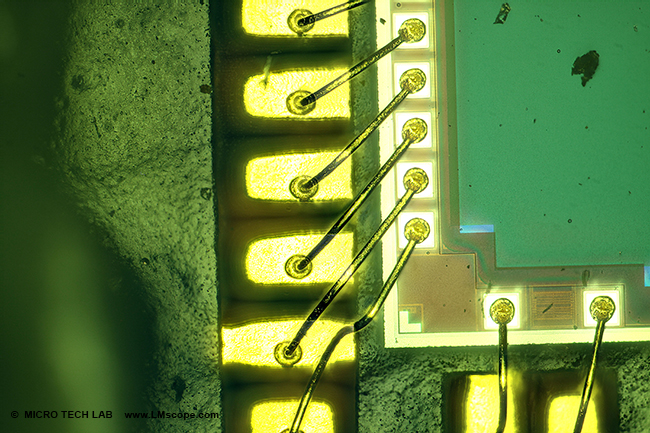 The colours of the filter are even marked on the board:
The result: the photos of the stripped sensor are almost artistic – like a piece of modern art.
07.03.2019