498
Wasp honeycomb under the macroscop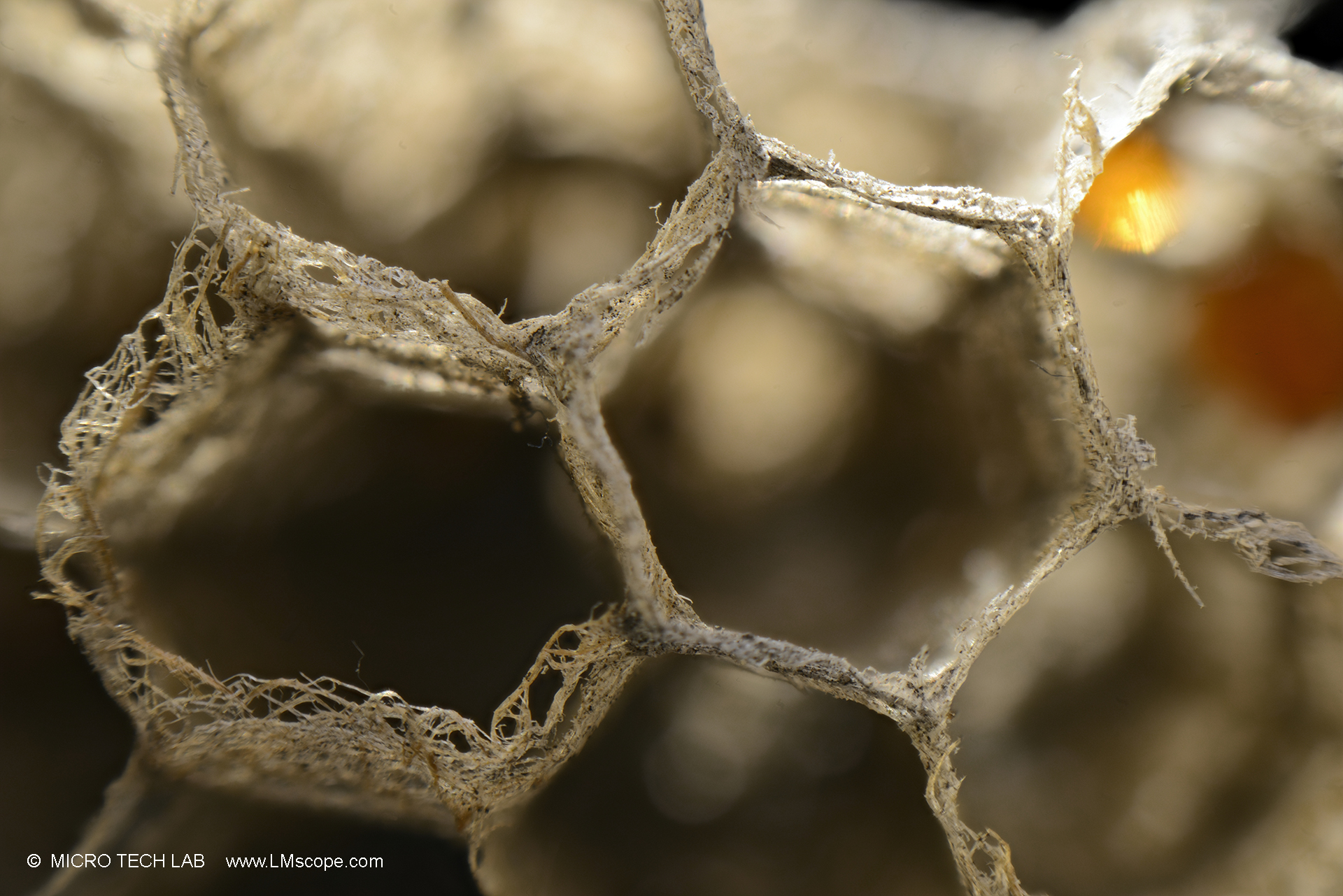 Wasp nests are fascinating structures. We took a closer look at such a structure!
A colony of wasps with the exception of the queen dies in winter. In the spring, the queen must therefore prepare to found a new state. To do this, she looks for a protected cavity in which she can lay her first eggs. At the same time she starts building the nest. The bigger the colony, the bigger the nest becomes - in the months of July / August it has grown to full size.
The challenge when photographing such a complex structure is choosing the right angle and lighting. For this picture, we have worked with three flexible LED spots with goosenecks, which ensure the desired lighting. Our LM macroscope has a modular design and can be equipped with different lenses. On the new, extra heavy tripod, lamps and brackets can be attached to several holes. This enables enormous flexibility.
LM macroscope with plan lens 5x, Canon camera with APS-C sensor, 3 LED-spots