Using the Olympus E-330 digital SLR camera in microscopy (part 2)



Controlling the focus using the live view feature with zoom function (mode B)



Like a digital compact camera, the Olympus E-330 can display a live video image/preview image on its own LCD monitor. This makes it ideal for professional use on a microscope. In addition, it is also possible to use a 10x magnified live view to precisely set the focus on the display. With this zoom function it is possible to optimally adjust the focus plane using the micrometer screw. The combination of excellent optical properties and simple operation increases the workflow in photomicrography.




Instructions for activating mode B of the Olympus E-330 (operation with enlarged image)
In this mode, the mirror of the digital SLR camera is flipped up and the light is projected directly onto the CCD chip.
This type of operation can be selected by using the "Live View Button".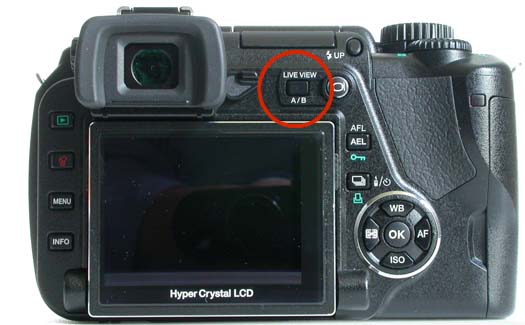 Mode A: The live view is now projected onto a special CCD chip in the viewfinder. This mode is used for normal photography.
Mode B: The live view is projected onto a CCD recording chip in the camera, and the mirror is automatically flipped up. This mode is ideal for photomicography and photomacrography.
Mode B can be set as shown below: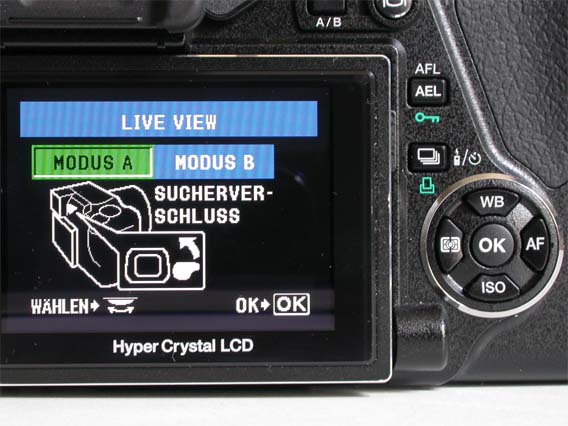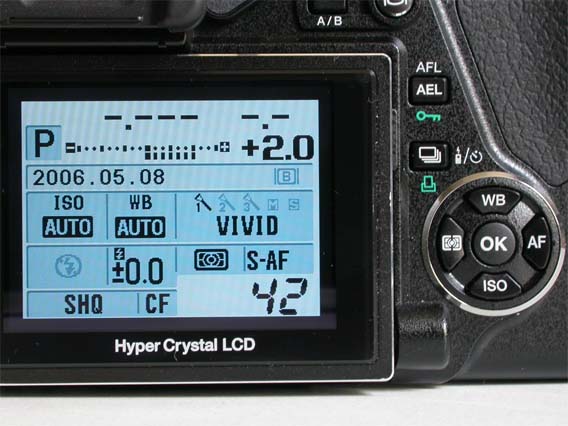 Then press the button displayed.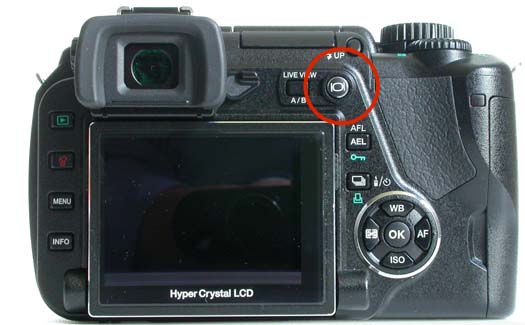 Now press the "Info" button.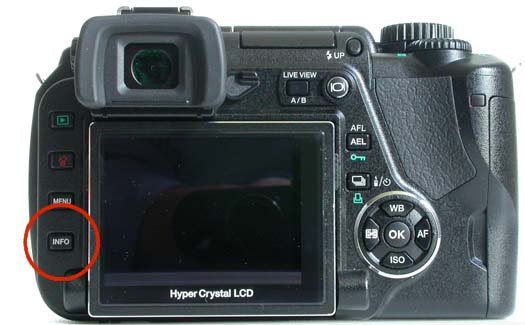 After pressing the "Info" button, the live view is visible, surrounded by a small green square.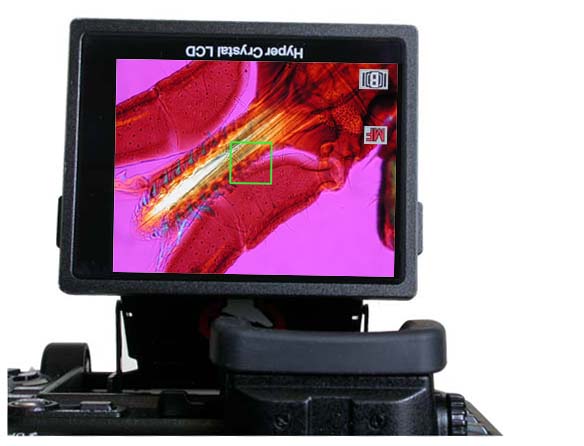 The green square shows the area that becomes visible as a magnified full-screen image after pressing the "OK" button.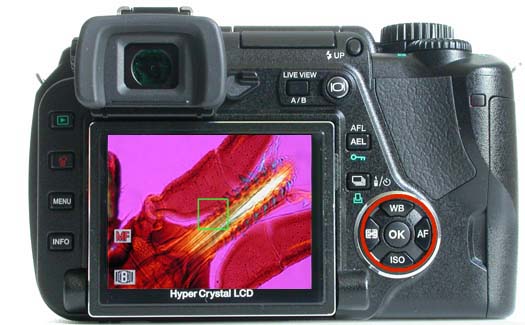 The live view is now displayed with 10x magnification.
Use the micrometer screw of the microscope or macroscope to set the desired focus plane and then use the remote control release to take a picture.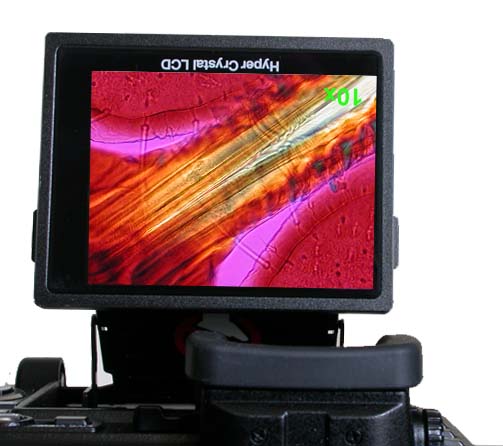 Recommendation from Micro-Tech-Lab (as at May 2006)
For high-quality microscope images with maximum convenience of operation, we currently recommend the Olympus E-330 with infrared remote control release in combination with the appropriate LM digital adapter with C-mount connection.
Using the Olympus E-330 digital SLR camera in microscopy (part 1)
Olympus OM-D E-M1 Mark II / Olympus OM-D E-M1 / Olympus E-5 / Olympus E-3 / Olympus E-30 / Olympus E-620 / Olympus Pen E-PL7 / Olympus OM-D E-M5 / Olympus Pen E-PL5 / Olympus OM-D E-M10 / Olympus Pen E-PM2 / Olympus E-330 / Olympus E-520 / Olympus E-420 / Olympus E-450 / Olympus E-510 / Olympus E-410 / Olympus Pen E-PL8 / Olympus Pen E-PL6 / Olympus Pen E-PL3 / Olympus Pen E-PM1 / Olympus Pen E-P1 / Olympus Pen E-P2 / Olympus E-600 / Olympus Pen E-PL1 / Olympus Pen E-PL2 / Olympus E-400 / Olympus SP-610UZ / Olympus C-7070 Wide Zoom / Olympus SZ-20 / Olympus SZ-30MR / Olympus C-5060 Wide Zoom / Olympus FE-47 / Olympus FE-4040 / Olympus FE-5035 / Olympus mju-5010 / Olympus mju-7040 / Olympus mju-9010 / Olympus mju Tough-6020 / Olympus mju Tough-8010 / Olympus SP-800UZ /

Related Links