Preview: The Nikon D850 – the new number 1 in our camera ranking!

Even before it has been launched on the market, the new professional DSLR camera from Nikon, the D850, has already climbed to the top of our camera ranking.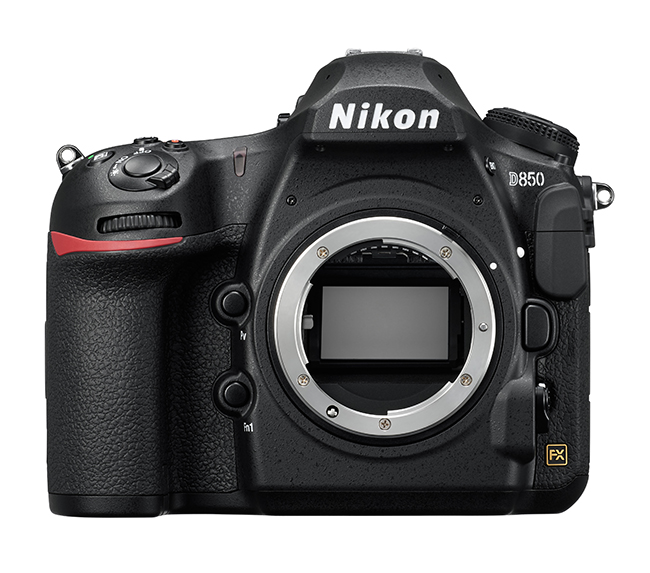 Foto © Nikon (http://www2.nikon.de/bilddatenbank.php)
To celebrate its 100th anniversary, Nikon is introducing a new top-class camera model which, in comparison with its predecessor, the D810, offers significant improvements. With its 45.7 megapixel image resolution, the D850 even surpasses the Sony Alpha 7R II. Thanks to the BSI CMOS sensor (with backside illumination), the light-sensitive area is larger than that of conventional sensors, which means that an ISO sensitivity of up to 102,400 can be achieved. Moreover, the D850's image sensor is designed without an optical low-pass filter that would reduce resolution.
Nikon's D850 is extremely well suited for high-quality photomicrography. Our LM digital adapter solutions, which feature a plan achromatic optical system, make it easy to establish a connection between camera and microscope. Our product range contains adapters that are suitable for attaching the camera either to the eyepiece tube or the photo tube. Thanks to the modular structure of our adapter solutions, switching to a different microscope is also very easy.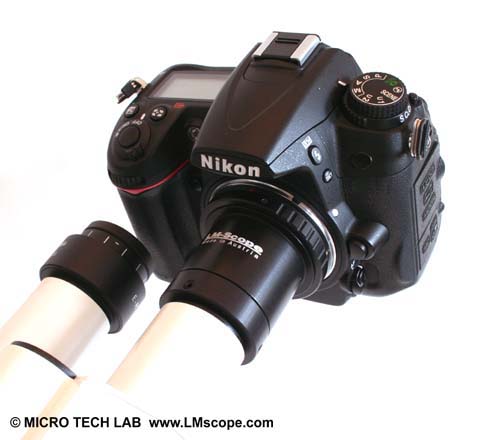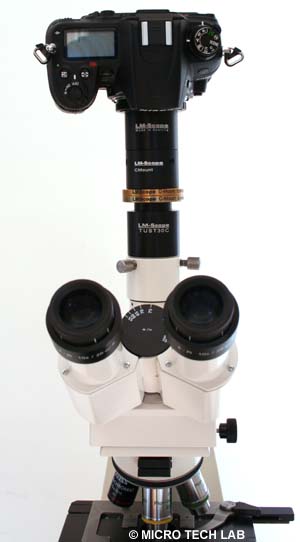 With 7 fps, the D850 permits continuous shooting at a relatively high speed. It captures video in Ultra HD (4K) at a frame rate of up to 30 fps. In Full HD, the video frame rate is 60 fps and in HD 120 fps.
For our particular area of use on modern microscopes and high-resolution macroscopes, a high-performance camera provides significant benefits because it enables superior image quality. Accordingly, the D850's combination of higher resolution (45.7 MP) and greater light sensitivity represents the optimum for our needs.
Its high ISO sensitivity makes the camera especially interesting for fluorescence microscopy. And in normal microscopy, too, which involves the imaging of moving objects, the D850 ticks all the boxes: When capturing native microorganisms, cell cultures, insects, etc., it is possible to select short exposure times, which results in greater sharpness. Fast processes can be captured either in video recording or continuous shooting mode. For example, the 120 fps that are achievable in HD are ideal for slow motion sequences. The Ultra HD (4K) video resolution makes even small details visible.
Live View images can also be displayed via the HDMI port in 4K quality, which means that contrast-rich images can be made accessible to larger audiences on external monitors, for example in a teaching or demonstration context.
A new feature in the professional camera segment: The LCD folds out either up or down, thus delivering a high degree of flexibility and ergonomic adaptation to the workplace – there is no longer any need to be constantly standing up. Moreover, when using Live View, the electronic shutter can be activated without a single sound.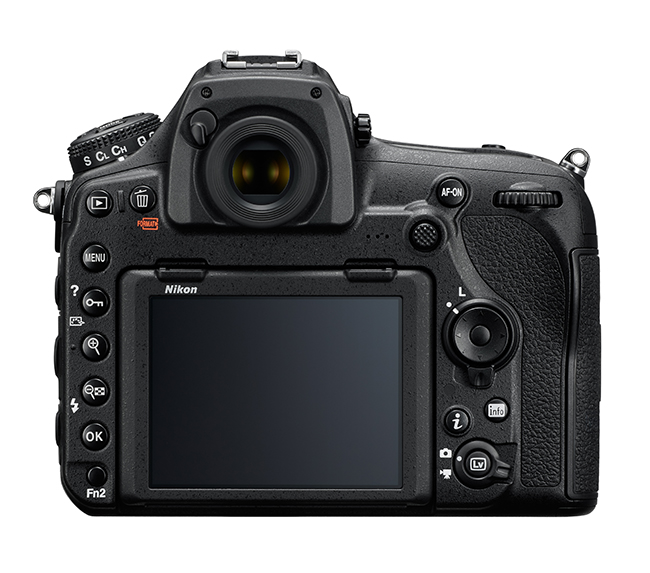 Foto © Nikon (http://www2.nikon.de/bilddatenbank.php)
As usual, the camera can be controlled using the Nikon Camera Control software from a PC or Mac via the Live View display.
Conclusion: The Nikon D850 promises to be an excellent camera for microscopy and macroscopy applications in the professional segment. In terms of price, at € 3,800 it is considerably lower priced than its top-of-the-range competitor, the Sony A9. We are already looking forward with excitement to our first product test!
Related Links
--