Impact of the number of pixels on image quality in microscopy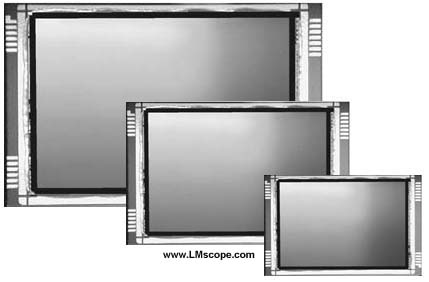 Particularly with compact cameras, it has been demonstrated that a large number of pixels (picture elements) does not always have a favourable influence on image quality. This is due, on the one hand, to the fact that compact cameras are becoming increasingly smaller, and therefore the size of the image sensors must also necessarily be reduced. On the other hand, the competitive market is demanding an ever-increasing number of pixels. This means that more and more picture elements (pixels) must be made to fit onto smaller sensors. The result is a reduction in the sensitivity of the camera and an increase in the signal-to-noise ratio. Practically speaking, this means that the colour reproduction is not optimal, and that the image itself appears washed out, like a poor copy.
Specifically for microscopy purposes, digital cameras with 5 to 8 million pixels are perfectly adequate, as the limitation comes exclusively through the numerical aperture of the lens. Even with the best plan apochromatic lenses currently available on the market, a higher resolution cannot be achieved, despite of the higher number of pixels.
From our point of view, an investment in plan fluoride or plan apochromatic microscope lenses would be more useful than a higher number of pixels.


Caution! This manual is protected by copyright. Unauthorised reproduction thereof, in whole or in part, is punishable by law. Only use with MICRO TECH LABís approval.
New LM Digital Adapter for:
Panasonic Lumix DMC-FZ38 / Panasonic DMC-FT3 / Panasonic HDC-SD800 / Panasonic HDC-SD909 / Panasonic HDC-TM900 / Panasonic HDC-HS900 / Nikon Coolpix S8100 / Nikon Coolpix S9100 / Sony DSC-HX9V / Sony DSC-HX100V / Sony DSC-WX7 / Sony DSC-WX10 / Sony DSC-H70 / Sony DSC-HX7V / Sony DSC-TX10 / Sony DSC-TX100V / Panasonic DMC-FS18 / Panasonic DMC-FS35 / Panasonic DMC-FS37 / Fujifilm FinePix F550EXR / Fujifilm FinePix F500EXR / Fujifilm FinePix HS20EXR / Canon IXUS 1000 HS / Panasonic DMC-TZ22 / Canon IXUS 310 HS / Sigma DP2s / Panasonic DMC-FS16 / Panasonic DMC-TZ18 / Olympus SP-610UZ / Fujifilm FinePix Z90 / Fujifilm FinePix T300 / Fujifilm FinePix XP30 / Fujifilm FinePix S2950 / Fujifilm FinePix S3300 / Fujifilm FinePix S4000 / Canon PowerShot S80 / Olympus C-7070 Wide Zoom / Sony HDR-CX700 / Nikon Coolpix P500 / Panasonic DMC-FX77 / Panasonic DMC-FT3 / Sony DSC-HX7V / Casio Exilim EX-H30 / Panasonic Lumix DMC-FS35 / JVC GZ-HM845 / Canon PowerShot A3300 IS / Samsung PL170 / Nikon Coolpix S6100 / Sony DSC-W570 / Sony DSC-J10 / Sony DSC-T110 /

Related Links

--