Micro-Tech-Lab Newsletter from 28.10.2009
Less is more! EUR 79.00 HD camcorder beats professional cameras!

The November issue of our newsletter focuses on high resolution video recordings in micro- and macroscopy. Here, the new HD camcorders with flash card and small optical zoom lenses or lenses with fixed focal lengths are particularly interesting. In our tests, we were positively surprised by a low-priced AIPTEK HD camcorder for only EUR 79.00!



The AIPTEK HD camcorder delivers an exceptionally high video quality, is equipped with an HDMI output and thus outshines a large number of professional video cameras.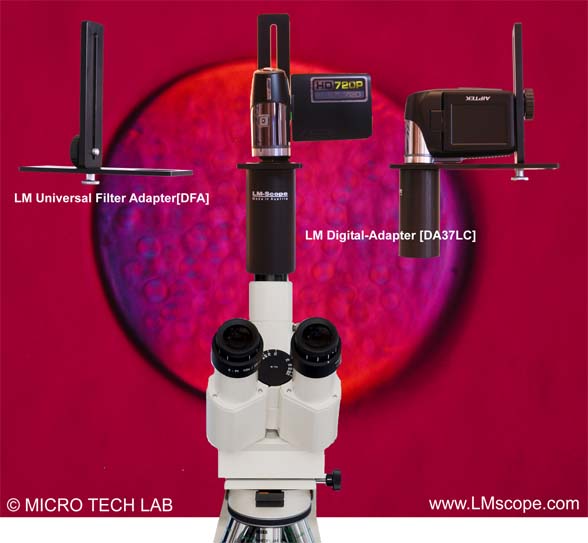 Picture 1: AIPTEK camcorder with LM universal filter adapter and LM digital adapter

A new generation of camcorders increasingly pushes the old DV camcorders with magnetic tapes from the market. The use of flash cards (MMC/SD/CF, etc.) makes it possible to design smaller, more efficient camcorders. Tape drives strongly limit the design and also have many disadvantages. Due to their complex mechanical structure they are particularly susceptible to vibrations and dirt. In addition, the media are expensive and heavy.

The concept of some manufacturers, such as AIPTEK, Samsung, Kodak, etc., is to incorporate as few as possible movable parts into their cameras. Because optical zooms with moveable parts are largely dispensed with, increasingly smaller and more easily manageable camcorders can be built. The sensor of the AIPTEK HD camcorders has a much higher resolution than what is required for the video mode. Therefore it is possible to realise a zoom by using a fixed focal length lens, where, depending on the zoom setting, a differently sized area of the sensor is used.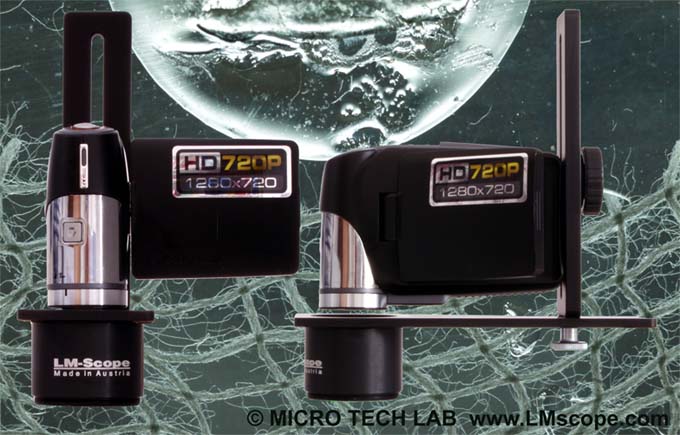 Picture 2: AIPTEK camcorder with LM universal filter adapter and LM DSLR macro lens 40 mm

High-ratio, sophisticated zoom lenses (20x and more), which come, for example, with expensive camcorders, are only a disadvantage for microscope applications or when using ancillary lenses (e.g. the LM DSLR macro lens). The complex structure with innumerable optical lenses considerably reduces the image quality. More simply constructed lenses, with as few elements as possible, are much better suited for use on a microscope. Another point is that cameras with less sophisticated lenses are a lot more favourably priced. For stationary use, the HDMI output is a particularly useful feature, since it enables the live image of the HD screen to be viewed in full resolution.

Conclusion: Due to the minimalist design, favourably priced camcorders are often much better suited for the special requirements of micro- and macroscopy than expensive cameras!



New LM Digital Adapter for:
Nikon D850 / Sony Alpha 7III / Sony Alpha 9 / Nikon D5 / Sony Alpha 7S II / Sony Alpha 7R II / Sony Alpha 7R III / Sony Alpha 7S / Canon EOS 5D Mark IV / Nikon D750 / Canon EOS 6D Mark II / Sony Alpha 6300 / Sony Alpha 6500 / Nikon D500 / Canon EOS 1D X / Nikon D810 / Nikon D4s / Nikon D800 / Nikon D800E / Nikon D4 / Nikon Df / Nikon D610 / Nikon D600 / Canon EOS 6D / Canon EOS 5DS R ( without low-pass filter) / Olympus OM-D E-M1 Mark II / Canon EOS 80D / Canon EOS 5DS / Sony Alpha 77 II / Canon EOS 70D / Nikon D7200 / Canon EOS 200D / Canon EOS 800D / Rebel T7i / Canon EOS 77D / Canon EOS 5D Mark III / Canon EOS 60D / Sony Alpha 7R / Sony Alpha 7 / Nikon DS-Qi2 (Microscope Camera) / Nikon D3x / Olympus OM-D E-M1 /

Related Links

--